The IFISA is the ultimate investment that no-one's heard of, according to some new research.
The new Innovative Finance ISA (IFISA) ticks the top three investment priorities but awareness of it remains low, according to Crowdstacker, one of the platforms that offers the new tax-free investment vehicle.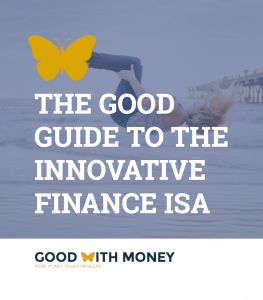 The IFISA is available on Abundance Investments, Crowd2Fund*, Crowdstacker, Downing Crowd and the Lending Works, among others, to investors wanting to make use of their remaining ISA allowance this tax year. Although many investors, it seems, are in danger of missing out.
This is despite the IFISA offering tax efficiency, fixed income and self-selection – the three most-desired features among investors, according to the research.

The IFISA aims to meet all these needs but half of those investors questioned said they had never heard of it, according to Crowdstacker, and a further third (29%) know the name but don't know what it is. Only one in 20 (5%) said they know enough about what an IFISA is to be able to explain it clearly to other people.
The IFISA offers investors the chance to put peer to peer (P2P) lending in a tax efficient wrapper, paying around 6%. About 4% of all potential ISA money is earmarked for investment in IFISAs over the 2017-18 tax year, the research found.
With interest rates so low and uncertainty so high, could there be a last minute flock towards them, as the April 5 tax-year end deadline approaches?
The IFISA platforms are expecting it.
"It's the potential returns that can really set the IFISA apart", according to Downing Crowd, the latest to launch its IFISA product.  To date, its "Crowd Bonds" have achieved an average weighted interest rate of 5.79%.
The catch is that there is no Financial Services Compensation Scheme protection on investments, as there is with cash savings. So those not prepared to make the leap from cash savings to investing may still be put-off.
However, if investors are happy to take on the higher risk, this could prove an attractive option compared to the current low interest rates offered by many cash ISAs.
Julia Groves, Partner and Head of Crowdfunding at Downing LLP said: "Despite any good intentions to invest early, the end of every tax year inevitably sees investors flock to ISAs at the last minute – it's simply human nature. But investors should still take time amidst the rush to shop around, particularly in today's low interest rate world."
"Different types of crowdfunding often get lumped together as being too risky but Crowd Bonds are actually a very simple form of lending that can, in many ways, be less complex and risky than traditional equity investing."
Several platforms are able to offer the IFISA, two of which have done so for the entirety of the 2016-17 tax year (Crowd2Fund and Crowdstacker). But currently none of the largest three platforms, Zopa, Funding Circle and Ratesetter, are licensed to offer it.
Karteek Patel, CEO of Crowdstacker, said: "We believe our own success in year one of offering the Innovative Finance ISA – we take an average £1m per month in ISA investment – is clearly just the tip of the iceberg.  We can see from this new data there is an appetite for it, and that investors want all the things it can offer such as better returns, tax efficiency, transparency, and fixed income".
"But what our research also shows is that not enough people have heard of it yet, let alone understand what it is.  This is probably, at least in part, explained by the fact that most of the P2P industry cannot yet offer IFISAs because they do not have the necessary FCA permissions in place to do so.
"Once this changes and more of the industry launches their own IFISAs, we believe, there will be more noise about it, and consequently more awareness – good news for the industry, and great for investors."

However, those that do know about IFISAs and have invested in them, have invested more on average, than in traditional Cash ISAs.  The average amount of £7,013 per person has been invested in Crowdstacker's IFISA to date. This is compared to £5,810 in cash ISAs between 2015 and 2016.
Want to know more? The Good Guide to Innovative Finance ISAs has a flow chart to help you decide, as well as a table showing the latest changes to the ISA regime, including information on Lifetime and Help to Buy ISA options.
---
*Just so you know, Crowd2Fund pays Good With Money for new investor sign-ups via this link.
Abundance, Crowd2Fund and Downing Crowd have all paid for advertising on Good With Money at some point.