Are you better at spending than saving? Join the club. If you keep finding yourself in the shops instead of picking stocks, you will be relieved to hear: there's now an app for that.
Moneybox is a new app soon to begin beta testing by 2,000 users before it is rolled out to the general public later this year. It rounds-up your spending to the nearest £. It then takes that rounded-up amount straight from your current account (authorised by you) and invests it in a passive index tracker fund on your behalf. The minimum investment is just £1.
The makers reckon the average user making 120 transactions a month, will invest around £30 a month through rounding-up what they are spending – on average, about 28p each time.
See below for exclusive Good With Money new newsletter subscriber Moneybox offer
While that's not going to put your children through university, it is a good start for what Ben Stanway, founder of Moneybox, calls the "unstructured" millennial savers out there – the under 35s, most of whom are not saving at all. If they do, they just open any old account and whack something in there.
"The two issues for this age group is that they intend to save but never get round to it, and if they do put money aside, they say they are daunted by the options", says Stanway. "Moneybox is the purse full of change, it is a technological replacement for the piggy bank. The app makes it easy to get started. Making it easy encourages people to put more in once they are in the process."
Why stocks and shares instead of cash savings accounts?
"We wanted to bring investing basics to millennials. Stocks and shares do way better than cash over the long term. And doing something useful with your money is more engaging than having it sit in an account doing nothing," says Ben.
The money users invest will go into generic index funds, cash and property funds managed by BlackRock, Henderson and Vanguard. They are "diversified and cheap", which makes them a good entry point for unseasoned investors. They aren't responsible funds – the founders are hoping that comes as users demand more options.
One of the best things about it is that, unlike with traditional investment platforms, the minimum investment is just £1, which makes investing miles more accessible to people who only have small amounts to set aside.
Charlotte Oates, marketing director at Moneybox, says: "You've got this whole group of people basically being ignored by mainstream investment platforms because they don't have enough investible assets, unlike the older generations. So the big platforms tend to focus on the older, wealthier audience and ignore younger people. They can't be bothered with them. They aren't worth it."
That is generally the case, although it is changing. More large asset managers are wondering how to capture this "millennial £" – effectively the next baby boomers to them – and are beginning to play the long game of winning them over.
Apps are a vital route to this younger, tech savvy market. Decent savings and investing apps are thin on the ground. On Trees, bought by Moneysupermarket back in 2014, is essentially a budgeting app that let's you see all of your personal finances in one place, on your phone.
Moneyfarm, one of the newest robo-advice investment platforms, has an app. Other than that, there's not much to compete with Moneybox, which promises to give you little "jolts" or "reminders" to invest again, occasionally. It even plans to have some geo-features, which will let you see, for instance, where the companies that you invest in are located. And warning: cute animals do feature.
An offer for pioneering Good With Money newsletter subscribers
The private beta list has now closed, but Moneybox is kindly allowing 25 keen new Good With Money newsletter subscribers to give it a whirl. Sign up to the Good With Money weekly newsletter using the form on the right of this post then visit the Moneybox website here.
The Moneybox site and confirmation email will say the beta list is closed but Moneybox will email the first 25 GWM subscribers to let them know they have been accepted.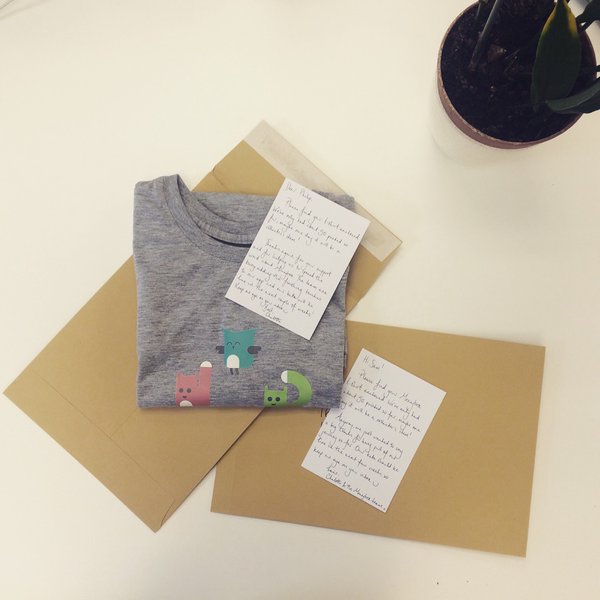 The best testers will also receive tote bags or t shirts as a thank you for the feedback!
(Btw. You will need an iPhone to take part in the beta as it only runs on iOS.)
Please note: we reserve the right to share your email address and name with Moneybox to confirm eligibility for the offer. Your contact information will not be shared with either Moneybox or any third party for any other purposes.