Whether you're a struggling student or the parent of one (if the latter, check out this calculator), this article can help you work out how to be good with money while you're at university.
Your bank account
Think about the organisation that 'looks after' all your worldly wealth (or lack of). Why did you choose this bank? Was it because it was the one your parents have always banked with? Or did they offer you the best overdraft? Maybe you were swung by a discount student rail card or even a free pizza or two? Well there's no shame in any of that. But have you ever thought about where the money you use for your beer, new clothes, daily gingerbread soy lattes, or the odd Uber, actually comes from?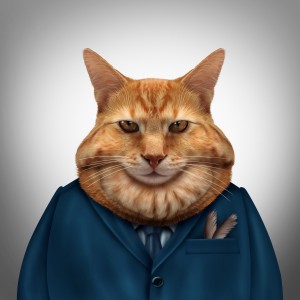 Has this bank got fat on the profits of palm oil fields? Is it funding tobacco, alcohol, porn or even darker industries such as child labour or fracking?
If yes, and you're comfortable with that, then cool beans, but you may want to opt for a nicer bank that doesn't have quite the same marketing budgets to spam you with freebies into not caring. They do exist.
Check out Banktrack to see which industries your bank funds. And then check out our blogs to find some that are making a more positive contribution to the environment or society.
Your overdraft
The most essential borrowing (aside from a mortgage) you'll ever need to do. Not all overdrafts are the same. It can be confusing, of course. And what's a percentage point or two between friends, eh? Well, once you've graduated off into the sunset, it could make all the difference in terms of what you're paying back each month and how long that debt is allowed to linger.
Spending
There's a few essentials, sure, but it is possible to economise and still be green.
For example, if you have a car, do you really need it? Can you cycle, walk, or use buses and trains – often with a student discount.
Clothes shopping – it's amazing what you can get in charity shops or secondhand on sites like eBay, Schpock etc – this will save you money, too. If you must own the latest fashions, then think about where you shop – fast fashion may be cheap for you but not so cheap for society or the environment in the long run. Stores like Ethical Superstore and Liv have some great deals on.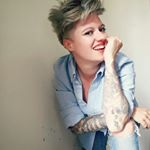 Food – meat and fish (especially compassionately raised) can be expensive, but it is possible to cook some very nutritous and wholesome meals on a budget if you're a veggie. Check out Jack Monroe's (A Girl Called Jack) Cooking on a Bootstrap for delicious budget meal ideas.
Saving
Saving when money's already so tight is no mean  feat. But anything you manage to put by could help out big time further down the line.
There are some good calculators available. What happens if you break your phone? Or your bike gets nicked. Or your car breaks down? Anything you can manage to put by can help you out in the future. Check out the Save the Student savings calculator.
Save money while you spend money. There's a new app available which rounds up whatever you spend on your debit card and saves it into a tax-free stock market ISA. Easy as pie.
And, if you do care about the planet, you don't have to choose a savings provider that's helping fund the wrecking of our world while you're spending your years trying to work out how to save it. Sites like Good With Money and Move Your Money, publish information on which banks are doing good with the money you're saving with them.
Divest divest divest
You might have seen this word around campus on campaign boards or social network groups. Don't turn off and think you can't do anything. If you care about the future of the planet you'll  be living on for the next 60 plus years, then helping your alma mater get down with divestment – the withdrawal of funding from fossil fuel companies as a protest about their activities, could make a huge difference.
Fossil Free is a growing international divestment movement calling for organisations, institutions and individuals to demonstrate climate leadership and end their financial support for the fossil fuel industry. Already, a growing number of universities, cities, religious institutions and organisations around the world have committed to divestment. From Tobacco to Apartheid South Africa, history shows us that divestment can make real change.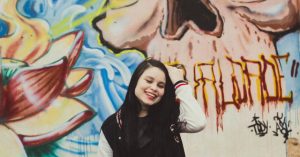 Want to do more research? Check out these two blogs on hipster money and student money. Or you could even download our free guide to hipster money.