Money is tight at the moment, and even meeting mortgage and basic bills is becoming a struggle for many. A budgeting app can help you be smarter with money and, hopefully, free up some extra cash.
These apps can help you to take control of your finances by displaying all of your bank accounts and balances in one handy dashboard.
Using smart technology, they are also able to arrange your spending into categories so you can easily see where your money is going, analyse your household bills to suggest cheaper alternatives, and help you stay on track with paying off any debt and/or hitting your savings goals.
Here is our pick of the best.
Plum is a smart money 'robot' app that helps you budget, save and invest. The app links to all your bank accounts and credit cards and uses artificial intelligence to analyse your income and spending habits. Plum gives you tips on how you can make your money work harder, including comparing household bills, and gives you a real-time view of your budget.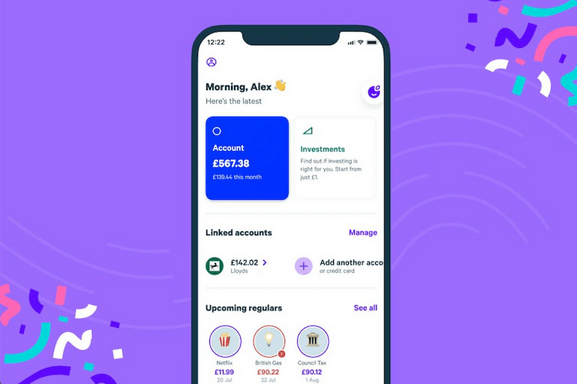 Plum can calculate an amount it thinks you can afford to save each week, and automatically transfer this to a Plum account. If you turn on 'Round-Ups,' Plum will round up your everyday transactions to the nearest pound and save your spare change.
You can transfer this money into "Interest Pockets" that are assigned to different goals. Plum's free plan gives you one 'Easy Access Interest Pocket' with a variable interest rate of 3.51 per cent.
Under its paid-for plans (more here), you can have up t0 10 pockets to help you save towards different goals and the interest rate goes up to 3.72 per cent or 4.21 per cent depending on your subscription.
You can withdraw your cash for free at any time. Another option is to invest your savings from as little as £1 in a Plum Stocks and Shares ISA or Self-Invested Pension (SIPP). As always with investing, remember your capital is at risk.
Note: To qualify for FSCS protection with Plum, your savings must be kept in one of its 'interest savings pockets' – this includes the free pocket.
What's the cost? 
Plum is free at the basic level (including automated savings transfers, round-ups and one Interest Pocket). If you want to benefit from its more advanced budgeting features and investment options, you can upgrade to Plum Pro for £2.99 per month (first month free), Ultra at £4.99 or Premium at £9.99. See its fees for investing, here.
---
Top 8 apps to help children manage money
---
Billed as "your best financial friend," the Emma app brings all your bank, credit card, savings, investments and even pension accounts together in one place.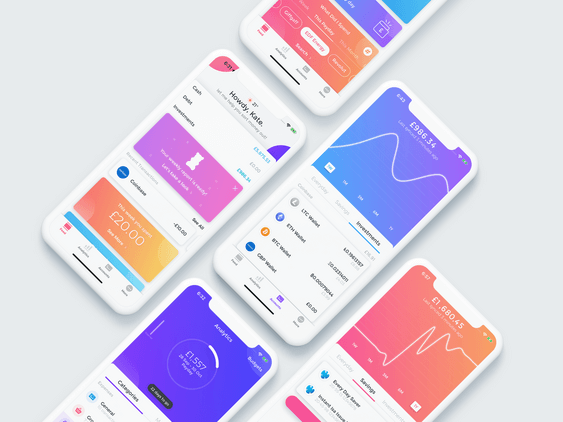 Emma lists all your regular payments, helping you to avoid using your overdraft and to spot and cancel any unwanted subscriptions. It also tracks and categorises your regular expenses across all your accounts so you can have better insight into your spending behaviour and hopefully budget better.
Emma's Fee Tracker tool lets you track exactly when and why banks have charged you fees such as overdraft charges, fixed account fees and foreign transaction costs. It lets you know which one of your providers is "ripping you off the most." It uses smart technology to tell you an affordable amount to put aside for saving at the end of each month.
The app recently launched an Easy Access savings pot that allows you to earn up to 3.51 per cent. Through Emma you can also invest in US stocks and fractional shares (there are no ethical options here). Remember that when investing, your capital is at risk.
With Emma Plus you get in-app cashback offers and a fraud detection feature, along with bill reminders and a 'true balance' feature that shows you how much you really have left to spend each month.
Emma Pro lets you track your net worth and updates balances for unlinked accounts, such as a savings account you make regular transactions to. Emma Ultimate includes business accounts, unlimited bank transfers and a 'Spaces' feature, where you can set budgets on a more specific level.
What's the cost?
Emma is free to use for the basic service. It also offers three premium versions of the app: 'Emma Plus' for £4.99 a month (or £41.99 for a year), Emma Pro for £9.99 per month (or £83.99 for a year) and 'Emma Ultimate' for £14.99 a month (or £124.99 per year). With these you're able to make custom categories and can rename your transactions, export your data in a spreadsheet, and add manual accounts.
---
---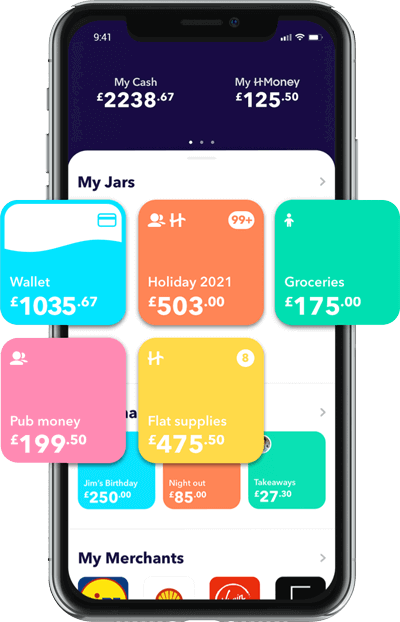 Hyperjar is a digital version of jam jar saving. You load your money onto a prepaid Mastercard debit card, then allocate it to different digital 'jars' on the app. You can label these jars according to your spending habits – such as groceries, bills, pet expenses, and commuting – and spend directly from them. You can also set up longer term saving goals such as a holiday or Christmas.
The auto-link feature allows you to allocate individual shops to the jars. This way, the money comes out of your relevant jar automatically. For example, if you link Tesco or Lidl to your 'groceries' jar, money would be taken from this jar when you shop in these stores. You can also block certain shops, such as takeaways, to give you extra willpower.
You can earn interest on your money (though Hyperjar can't call it interest as it's not a bank – it's an 'Annual Growth Rate') if you commit to spending with certain brands – participating retailers change fairly regularly.
You can also pair free cards for children and teenagers to your account and make instant transfers into jars you share with them. Another bonus is that you can also use your prepaid card to spend abroad, with no foreign transaction fees.
Money you load onto the card is managed by a regulated e-money provider, Modulr FS Limited, held in segregated accounts at the Bank of England. However, do note that your money is not covered by the Financial Services Compensation Scheme (FSCS).
What's the cost?
‍Hyperjar and the prepaid debit card is completely free.
Snoop is designed to help you live, spend and save smarter. The smart robot brings all of your bank and credit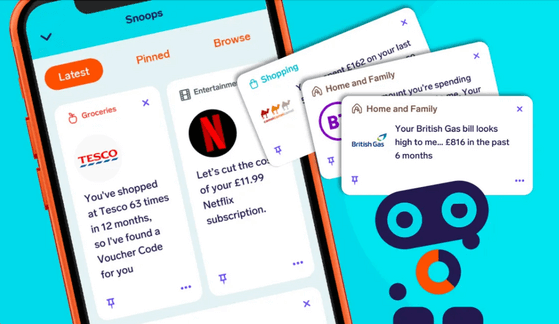 card accounts together in one place. It shows you how much you are spending, and on what, and helps you to save money by suggesting better deals and highlighting any charges and debits that seem too high.
Its annual 'insurance checker' checks up on policy prices, and a 'mobile monitor' looks out for cheaper phone deals.
A personalised spending analysis helps you track your spending by category (e.g. groceries) or shop, and you can compare your outgoings month to month. Snoop sees where you like to shop, then suggests voucher codes and cashback offers for your favourite shops and brands to help you make the most of your spending.
Snoop Plus has extra features such as tracking your spending from payday to payday, tracking your net worth, the ability to create unlimited custom spending categories and refund alerts.
What's the cost? 
Snoop is free. Snoop Plus is £4.99 a month.