It's national will writing week. While this is probably not in your calendar, if you have a family or loved ones you want to look after, writing a will should certainly be on your to-do list.
The problem is, for most of us, it keeps getting shunted to the bottom of the list: research published today by unbiased.co.uk found that 58 per cent of UK adults have not written a will, with nearly a fifth saying it is because they aren't wealthy enough.
Three quarters of people in their thirties are currently "intestate", meaning without a will. If the worst happened, then your assets would be divided up, but not according to your wishes.
If you don't have a will, then under intestacy laws, your spouse or civil partner will keep all assets up to the value of £250,000. The rest of the estate is then divvied up between spouse or civil partner and any surviving children. If you don't have a spouse or civil partner, then your partner does not have an automatic right to inherit.
The average homeowner has more than £200,000 worth of property alone to leave to loved ones – an amount definitely worth protecting.
Table 1: showing the percentage of UK adults without a will in 2015
Age
2015

Without a will

20 – 29
87%
30 – 39
76%
40 – 49
65%
50 – 59
59%
60 – 69
31%
Over 70
18%
Why no will?
The most common reason people gave for not yet having a will was simply that they are putting it off until they are older (23 per cent). This is highest among those under 30 (44 per cent) – yet around one in seven (13 per cent) of people in their sixties say they are still waiting until later in life. Almost a fifth (17 per cent) consider that they have too few assets to make a will necessary.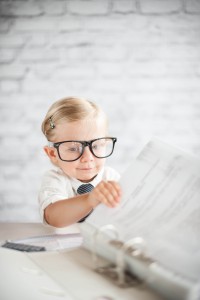 Having a baby is often a trigger, according to James Antoniou, Head of Wills at The Co-operative Legal Service. Of those who have written a will, a tenth (9 per cent) said that having a baby was the reason they did so. Mr Antoniou said: "If you have young children then you should consider what would happen if you died whilst they were under 18 years old and specifically, who you would want to appoint as the child's legal guardian so that there is someone you trust to make decisions about their welfare and upbringing.
"It is also important to consider in your will at what age you want your children to inherit from your estate. They must be at least 18 years old but it is possible to state that they must be older such as 21 or 25. If the child is under that age at the time of your death, you need to consider who you want to manage this money on the child's behalf until they reach the required age (these are known as your trustees and is a separate appointment to being a guardian).
"You can also stipulate certain powers in your Will so that money can be advanced to that child before reaching the specified age, for example if they needed some money to go to university or wanted to put a deposit down on a house.  If there was a good reason you can include the powers to enable that to happen within your Will.
A change in housing situation is also a trigger for some to make a Will, with another tenth of UK adults saying that buying a house (six per cent saying that moving in with their partner), was what prompted them to make arrangements for their estate.
Antoniou says: "With the number of people renting now at the highest level for 30 years it's vital to recognise that it is equally important to get a will written regardless of whether you own a property or not. There are still other issues that may need to be dealt with such as appointing executors, guardianship for young children, bank accounts and other financial interests that accumulate through life.
"Furthermore, if you are unmarried but in a long term relationship, you need to put a valid will in place if you want your partner to benefit from your estate. Many people do not realise that if you die without a will, your unmarried partner is not automatically entitled to anything.
"Once written, it can be easy to simply file and forget about your Will. However it's important to remember that your circumstances are likely to change so it's worth revisiting your Will every few years or as and when there are key changes in your life. Births, marriages, divorce, retirement and the loss of a loved one should all be triggers to review the contents of your Will."
The unbiased.co.uk research found that around two thirds (67 per cent) of UK adults expect to leave property behind, with an average value of £204,649. Three quarters (77 per cent) expect to leave money, with an average value of £42,208 (but rising to over £53,000 for respondents in Norwich, Nottingham, Belfast and Bristol). Fifty nine per cent plan to pass on tangible assets such as paintings, jewellery and antiques, with an average value of £17,229.
People cited their families as their highest priority when thinking about what they would leave behind. Priorities included helping their family to live comfortably (23 per cent), adding to children's savings (19 per cent) and helping children onto the property ladder (16 per cent). Funding higher education was another priority (12 per cent).
Karen Barrett, chief executive or unbiased.co.uk, said: "We confirmed that people really do want to ensure their loved ones are taken care of after they've gone – but that most aren't doing anything about this.
"Writing a will clearly has significant emotional implications, so it's likely that people delay doing it through a mixture of denial and simply not getting around to it. But it's significant that people in their seventies are finally waking up to the necessity of a will – people need to realise that intestacy laws don't make exceptions if you happen to be younger when you die.
"People should also remember that it's simple, inexpensive, and saves families from a significant amount of extra stress. Now that pension freedom has completely rewritten the rule book on what can and cannot be inherited, making your wishes legally binding has never been more essential. And it should go without saying that it's never too early to start planning."
You can find a local solicitor or financial adviser to help organise your will via www.unbiased.co.uk.
For more information go to Write a Will Week 2015