This unseasonably warm weather, together with our November must-haves – jumpers, burners and (PV or ground source-powered, natch) heating, is getting us girls here at Good Money a little hot under the collar.
And that got us thinking, which climate-friendly celebs also get our temperatures up as they help try to get global temperatures down by doing good with their money?
Shameless confession time. We've listed our top seven below.
P.S. We're pretty convinced those listed below are not, to quote pro-arctic campaigner, Charlotte Church: "[preaching], self-absorbed, self-promoting celebrities who know next to nothing about the issues they are moaning on about, other than the information pack they skimmed through 10 minutes before the interview."
We reckon they know their stuff and support them using their mass appeal to raise awareness of these pressing issues, in the run up to COP21, the major climate talks in Paris that begin in a little under three weeks.
Leonardo di Caprio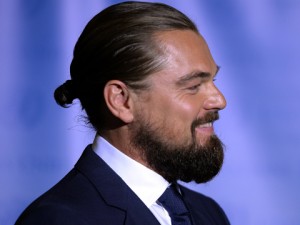 A natty wearer of the eco-hippy trademark man-bun, Leonardo walks the walk as well.  His self-titled Foundation has donated £9.5 million to environmental causes; in 2014 he addressed the UN summit on climate change after they named him a UN messenger of peace with a special focus on climate change. And in the last week he's just returned from visiting a small village in India to see first hand the effects of climate change in a developing country.
---
2. Vivienne Westwood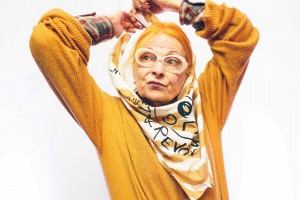 In the last month the bad-ass doyenne of British fashion has lent her voice to the #KeepItClean campaign against George Osborne's energy cuts being co-ordinated by our friends at Salt magazine. The campaign launched with her 'visceral' commentary on climate change. She's also founded an NGO called Climate Revolution.
---
3. Giselle Bundchen
Another entry from the world of fashion, beautiful Bundchen is a UN Goodwill ambassador for climate change. She's on the board of the Rainforest Alliance. She created a cartoon, called Giselle and the Green Team, in a bid to encourage young girls to be environmentally friendly. She has a green flip-flip fashion line. AND, in her home town in Brazil launched the Project Agua Limpa / Clean Water Project.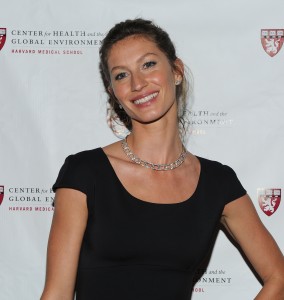 ---
4. Stella McCartney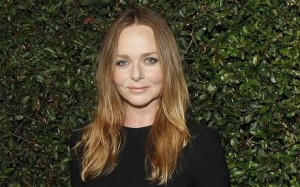 Well-known for her vegetarian fashion company, McCartney also launched the 'Green Carpet Challenge' with designer and general green-liver, Livia Firth.
---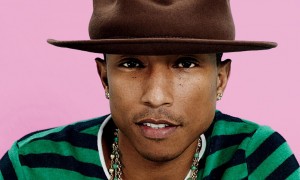 5. Pharrell Williams
In a bid for a 'Happy' planet, ahead of next month's COP21, Williams was responsible, with Al Gore, for the Live Earth music events this summer. He said: "Right now, we have a unique opportunity to tackle climate change and to make sure that young people and our planet have a future that is sustainable for many generations to come. Making economies green could create millions of good, decent jobs all around the world."
---
6. Jessica Alba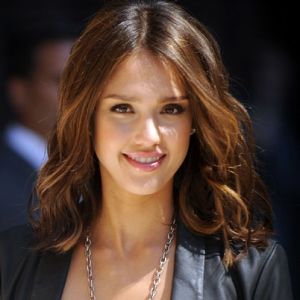 Alba launched the Honest Company in 2011 to provide safe, effective, beautifully designed, affordable and responsibly-made consumer products for the family and the home. She's just added a beauty line, Honest Beauty. Despite facing a class-action for claims against the safety of some its products, on its website the company lives up to its name and is fully transparent about the challenges around using 'safe' ingredients and maintaining sustainable practices.
---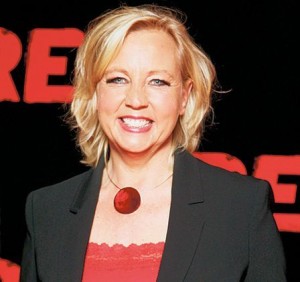 7. Deborah Meaden
Dragon's Den's Deborah actively supports a number of environmental charities, including her role as ambassador for the WWF. She is also a patron for Tusk Trust and is involved in a number of other initiatives such as the anti-factory farming campaign, 'Not in my cuppa', Lendwithcare, a campaign to deliver better access to finance in the developing world, and the Clean British Energy renewables campaign.
P.P.S. We've let our heads rule our hearts with this one. Were we being utterly, shamelessly shallow, we could have included a number of other names of Good money gorgeousness who came close, but didn't quite make it into our top seven.
And these are: Austin Healey, Robert Redford, Woody Harrelson, Tom Hanks, Orlando Bloom, Ben Affleck, Matt Damon, Brad Pitt, and Edward Norton. And of course, not forgetting the female contingent, Zoe Williams, Charlotte Church, Emma Thompson, Cate Blanchett, Natalie Portman and Angelina Jolie.
Celebs, they are not (all) just pretty faces.