Elisabeth has current accounts with First Direct and Bank of Scotland. She has two former occupational pension schemes and a small private pension with Friends Life. Her savings are with Triodos, her car insurance with Saga, home insurance with Co-operaitve and her credit card is a John Lewis partnership card. She would particularly like advice on where she could move her current account to be good with money.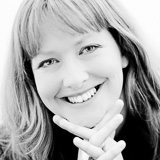 Olivia Bowen, partner at Castlefield, the ethical IFA, offers some ideas on how she could make her finances better reflect her values: "Ethical banks and building societies used to offer rates typically lower than conventional banks and building societies, however in recent years this is no longer the case and many offer exceptional customer service and some headline savings rates.
Despite the Co-operative Bank's recent well-documented troubles, we are not currently recommending that clients automatically transfer their money away, as any funds you may hold with The Co-op will be protected by the Financial Services Compensation Scheme, up to £85,000 (reducing to £75,000 next year).
Its savings rates are, in general, pretty low, but they are the only ethical bank to offer current accounts and an efficient on-line service.  For more information see: www.theco-operativebank.co.uk or www.smile.co.uk for their on-line banking arm.
Beyond the Co-op, we suggest Mutual organisations such as building societies, where customers are "members" with a democratic right to have a say in the management and policy. We consider them to be "ethically neutral" as although most are not proactively involved in the advancement of social and environmental factors, they are less likely than the big banks to be involved in business practices that conflict strongly with your values.
For example, Nationwide is the largest mutual and savings provider in the UK and one of the three biggest mortgages lenders. It considers itself to have a social mission and prides itself on responsible lending, and offering customers better rates than its Plc rivals. Norwich & Peterborough were one of the first mainstream lenders to offer a "Green" mortgage package.
Regarding your pensions, Friends Life should offer access to some good quality  ethical funds, and  if the others are larger company Pension Schemes, you could ask them how they are investing your money. www.shareaction.org has more information on how to do this effectively.