From 30 November to 11 December 2015, Paris will be hosting the 21st session of the Conference of the Parties (COP21), the United Nations summit on climate change. Also known as the 2015 Paris Climate Conference, COP21 will aim to achieve a new international agreement on climate, with the aim of keeping global warming below 2°C.
What does it mean for the way you invest your ISA? Or the way fund managers invest our pensions?
Well, it could have big implications.
Here are some views from the investment companies themselves: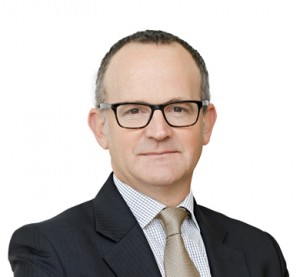 Bruce Jenkyn-Jones, Head of Listed Equities and Co-manager of Impax Environmental Markets said: "There is mounting optimism for a positive outcome to the UN climate negotiations in Paris in December.  A global carbon price remains a long way off in the future but we are seeing signs that in Europe, the United States and China there is quite likely to be some sort of regional or local carbon price which will impact economic activity.
"Climate change is a quantifiable and systemic risk for investors.  It will have far reaching impacts on future returns, while regulation in response to rising CO2 emissions will inevitably dictate how markets and companies are affected.  Investors are waking up to climate risk and the need to reassess their asset allocation.  This is leading to unprecedented interest in environmental and resource efficiency markets."
---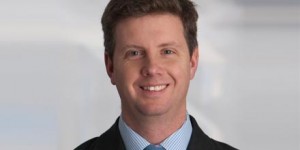 Charles Thomas, Manager of Jupiter Green said: "With only a few weeks to go until the start of the UN Climate Change Conference in Paris, I'm optimistic about getting a positive outcome.  Now the key emitting countries such as the US and China have shown willing, I believe the stage is set for constructive talks. And while there will invariably be shortcomings for now in terms of how aggressively the scientific community says the world economy needs to decarbonise, the potential introduction of a five yearly review presents cause for optimism that the goal of limiting global warming to 2°C may ultimately be achieved.
"In my opinion, technology will be the backbone to future policy commitments.  Businesses delivering low carbon technologies such as renewable energy and energy efficiency will become increasingly pivotal to the long term growth of the global economy."
---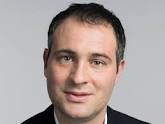 Ben Goldsmith, CEO of Menhaden Capital said: "I'm optimistic that the COP21 in Paris next month will yield a global deal. Already lots of major countries have announced their own intentions dramatically to improve the efficiency with which they use energy, and to fast-forward the transition to renewable forms of power generation. The growth of green industries is already unstoppable, and will only accelerate following Paris. Investors take note!"
---
On the prospects for solar energy: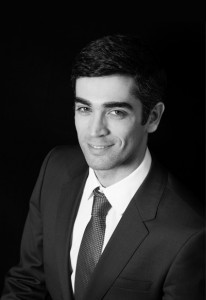 Ricardo Pineiro, Director and Head of UK Solar at Foresight Group LLP said: "While we do recognise a need for greater clarity on solar subsidies, and more visibility on the government's longer term plans – both would no doubt go some way in reassuring the investment community – Foresight Solar Fund Ltd (FSFL) remains confident about the future.
"Solar remains an exciting opportunity for investors seeking attractive returns. We believe FSFL continues to operate a low risk strategy to the sector by taking no development risk, whilst providing investors with a sustainable and increasing dividend together with the potential for capital growth over the long-term. Investors need to look past the political noise, and take a closer look at the sector's strong immediate prospects."
---
Share price total return on £100 lump sum (to 31 October 2015)
| | | | | | |
| --- | --- | --- | --- | --- | --- |
| Duration (years) | | 1yr | 3yrs | 5yrs | 10yrs |
| Overall Weighted Average Investment Company ex VCTs |   | 104.62 | 137.39 | 149.86 | 221.57 |
| Weighted Average | Sector Specialist: Environmental | 102.55 | 150.3 | 129.95 | |
| Impax Environmental Markets | Sector Specialist: Environmental | 105.31 | 162.32 | 137.32 | 187.23 |
| Jupiter Green | Sector Specialist: Environmental | 98.56 | 142.5 | 161.58 | |
| Ludgate Environmental | Sector Specialist: Environmental | 73.2 | 63.74 | 53.12 | |
| Menhaden Capital | Sector Specialist: Environmental | – | – | – | – |
Share price total return on £100 lump sum (to 31 October 2015)
| | | | | | |
| --- | --- | --- | --- | --- | --- |
| Duration (years) | | 1yr | 3yrs | 5yrs | 10yrs |
| Overall Weighted Average Investment Company ex VCTs |   | 104.62 | 137.39 | 149.86 | 221.57 |
| Weighted Average | Sector Specialist: Infrastructure – Renewable Energy | 105.46 | – | – | – |
| Bluefield Solar Income Fund | Sector Specialist: Infrastructure – Renewable Energy | 108.11 | – | – | – |
| Foresight Solar Fund | Sector Specialist: Infrastructure – Renewable Energy | 101.82 | – | – | – |
| Greencoat UK Wind | Sector Specialist: Infrastructure – Renewable Energy | 108.27 | – | – | – |
| John Laing Environmental Assets Group | Sector Specialist: Infrastructure – Renewable Energy | 108.68 | – | – | – |
| NextEnergy Solar | Sector Specialist: Infrastructure – Renewable Energy | 102.87 | – | – | – |
| Renewables Infrastructure Group | Sector Specialist: Infrastructure – Renewable Energy | 102.36 | – | – | – |