Once you get over the fact that George Osborne is looking a lot thinner these days, you might feel heartened by some of the following good news from today's Autumn Statement.
Btw, he will no longer be hitting the weakest members of society with tax credit cuts from April next year. This dramatic u-turn, following huge pressure from campaign groups and the opposition, was among the announcements today. WIN for democracy. Read on for three more bits of good news for your cash:
Impact on savers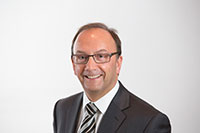 Calum Bennie, savings expert at Scottish Friendly, said: "Christmas has come early to millions of low income families, who would have suffered a loss of over £1,000 a year from next April had the Chancellor not made today's staggering u-turn on tax credits.
"Meanwhile, the increase in the state pension to £119.30 will be welcomed by pensioners, but while these small stocking fillers will soften the blow for some, others will still lose out from today's series of announcements. In particular, student nurses will be less than enthralled following the announcement that their education will have to be funded by loans instead of grants, while other public spending cuts announced by the Chancellor will also cause real pain for many.
"From a macro point of view, the Autumn Statement once again highlights that the outlook for interest rates is unlikely to shift substantially. The need for people to make their own provision for their and their children's financial futures is more apparent than ever, but with rates set to stay very low, now is the time to consider alternatives to cash when it comes to savings. Stocks and shares ISAs, for example, offer the potential, with risk attached, to make significantly higher returns."
---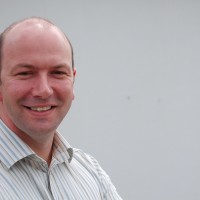 Boost to shared ownership and Help to Buy scheme:
Andy Frankish, New Homes Director at Mortgage Advice Bureau (MAB), said:
"Today George Osborne acknowledged the problems facing the housing market as a growing crisis. With homeownership levels in decline and levels of supply far outweighed by demand, it's fantastic to see policies that encourage homeownership and give customers more choice. Further commitment to shared ownership through the Help to Buy scheme is brilliant for buyers, as this presents a very affordable route onto the property ladder. Restrictions often imposed by local authorities on these types of properties will be removed, giving applicants a fairer chance of accessing shared ownership homes – although admittedly with only 135,000 of these currently pledged, not everyone will benefit.
"London is renowned for its high house prices, so a dedicated Help to Buy scheme for the capital is a golden opportunity for those who have been frozen out of buying in the region altogether. London is a unique market, and the increased 40% equity loan reflects the higher cost of buying in the region. The 200,000 Starter Homes pledged is not new, but is another step in the right direction to improve affordability and consumer choice.
"With good news for the residential market comes another blow for landlords. Imposing higher stamp duty on buy-to-let properties will act as a further disincentive to landlords following the changes to mortgage tax relief announced in the previous Budget, and will be a bitter pill to swallow. However, for residential buyers that are currently competing with investors for desirable properties – particularly new-builds  – this will act as a leveller to ensure they aren't missing out on becoming homeowners because of buy-to-let. By imposing this change, the Government have made their stance in support of homeownership very clear."
---
Good news for debt-based crowdfunders: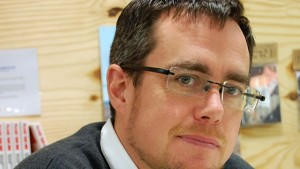 Bruce Davis, managing director of Abundance Investments, a renewable energy investment platform, said: "It is great news for Abundance investors that debt securities (like the Debentures we use) will be allowed in the new Innovative Finance ISA from October next year.  People looking to invest for a good return but without burning the planet or supporting businesses doing things that clash with their values will then be able to enjoy their returns free of tax.  This is also good news for the small to midsize UK renewable energy and other socially useful projects that our investors want to help as they will become even more attractive investment assets."
---