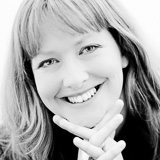 All of the suggestions in this makeover are from Olivia Bowen, partner at Castlefield, the IFA, and are based on information received from the candidate. If you would like your personal finances to get a values-based makeover, drop us a line using the form on this page.
Bridget has three current accounts with Lloyds, Nationwide and the Co-op, an Aviva pension, NS&I, Co-op, Legal & General and Nationwide savings and ISA funds with Fidelity. Her car insurance provider is Admiral and Life insurance, AIG. Two credit cards: Sainsbury's and Nationwide, and she has signed up to the Bristol pound.
Olivia says: "Since its well-reported problems, the Co-op is working hard to ensure that its ethical "brand" doesn't suffer. It asked customers to review their Ethical Policy in June 2014 and 74,187 participants took part. The policy can be found on their website:
http://www.co-operativebank.co.uk/rightreasons/ethical-policy
We are not recommending that clients move wholesale away from the Co-op, but you should be mindful to ensure that less than the FSCS minimum is held with them, in case of future problems.  This limit is currently £85,000 but will reduce to £75,000 as of January 2016.
For more information you could keep in contact with the Save our Bank campaign:https://saveourbank.coop/
Ethical Consumer provides research on the bank and building society sector here:
http://www.ethicalconsumer.org/buyersguides/money/banksavingsaccounts.aspx
Excitingly, Triodos Bank plans to start offering current accounts during 2016. Currently the only options for ethical investors are the Co-op or a mutual, such as Nationwide.
Investments:
Fidelity does not run ethical funds, but it may be that if their money is held on Fidelity Fundsnetwork platform then there will a great many ethical funds to choose from.
Pensions:
Your contract probably offers links to some external ethical funds, but sadly Aviva no longer run ethical funds in-house – the Sustainable Future team were sold to Alliance Trust a few years ago.
However, Aviva has made a commitment to responsible investment by upholding the rights and responsibilities of shareholders, across all the assets it owns. It therefore uses voting and engagement strategies to encourage transparency, more sustainable business practices and good governance in the companies in which it invests. This benefits customers, by identifying and reducing Environmental, Social and Governance (ESG) risks in their holdings, and in many cases society and the broader economy by promoting more sustainable companies.
Aviva's voting policy is founded on the principles of good governance and appropriate management of material sustainability issues, to encourage companies to embed sustainability throughout their business strategy. Here are some examples of the ESG issues they consider:
Board leadership, structure and accountability
Board planning, board appraisals and risk controls – including reputational risk management
Climate change – including adaptation, mitigation, disclosure and public policy issues
Corporate culture, standards and values – including anti-bribery and corruption
Health and safety
Human rights
Resource use and efficiency – including energy, water, waste and land
Supply chain labour standards
Supply chain sourcing standards
Mortgages:
Bridget is looking for a mortgage now. Ecology Building Society is the most ethical option – but your property has to have some environmentally useful features. Norwich and Peterborough used to do a "green" mortgage – whereby it offsets carbon by planting trees. Other than that, mutuals could be selected over banks as they are owned by their members rather than greedy shareholders!"