The current account market might finally be cracked open this year, as the challengers, who have been champing at the bit, finally get some wind blowing in the right direction and they start to tread on the heels of the monstrously dominant big four.
Santander 123 customers have more reason to feel motivated than most. The revelation that the bank would be increasing the monthly fee on this popular account from £2 to £5 – a 125 per cent increase – a matter of months after Santander itself made a big play for the switching market, could mean that more people than usual are looking to switch right now.
The fact that the bank has whooped its recently-converted customers with this noticeable increase of an extra £40 a year will also, however, be making people feel even more jaded about the prospect of switching again. What if the next bank does the same thing?? It's a fair enough question.
And switching – bleurgh – even with the wonderful new Current Account Switch Guarantee service (http://www.simplerworld.co.uk), it still seems like a right pain. How to choose between all those different overdraft rates, in-credit interest rates, random one-off charges? It's hard to know yourself well enough to know which one to pick. To complicate things further….
Wolf in sheep's clothing?
Who wants your current account? Right now, M&S Bank is making a heavily branded play for your cash. With £100 M&S gift vouchers up for grabs; £10 a month for 12 months to spend in store and access to high interest savings account, the bank is hoping to generate a sense of lifestyle around the account that will most likely appeal to its store customers. Not bad – for the first 12 months at least. But how much you benefit will also depend on how much time you spend in your overdraft (or over it) too.
While M&S Bank benefits from the association with the store, which has super-green, pretty ethical credentials, it is in fact wholly-owned by HSBC, definitively not super green, or much ethical. The bank didn't get back to us with any features that might appeal to the values-inclined. So if you want some values – this one might talk the talk, but it certainly doesn't walk the walk.
A compromise? 
A new big player in the market this year might be Virgin Money. It launched a basic bank account (no overdraft, limited online functionality, but it is fee-free) back in summer 2014. There are plans to launch other more compelling current accounts soon and when it does, we would expect it to go loud. We consider Virgin Money to be values-neutral – as a business, it is mindful of its impact on the world, but ethics do not underpin the whole enterprise.
It did get back to us when we asked (tick) with the following general information:
"As a business we recognise that sound business management is inextricably linked to sound environmental management. We are committed to minimising the impact our activities have on the broader environment. We contribute towards a low carbon, more resource efficient economy by measuring, monitoring and controlling consumption and will report against this in our full annual report for 2015 in March this year.  Please see page 47 from our 2014 Annual Report highlights some of the behind the scenes stuff – http://uk.virginmoney.com/virgin/investor-relations/results/virgin-money-group-annual-report-and-accounts-2014.pdf
In addition we have set up the Virgin Money Foundation. The VMF is a independent charitable foundation that was set up in 2015 to promote the sustainable regeneration of economically and socially deprived communities.
This will include providing social investment in community housing and building projects, promoting opportunities for youth work and training, as well as investing in projects designed to relieve unemployment. In its first round of grants, £900,000 was awarded to projects in the North East of England and the Foundation's work will spread nationally over time. (The entire running costs of the Virgin Money Foundation are met by Virgin Money so that 100% of donations will go towards helping the Foundation to achieve its charitable objectives.)
There is also Virgin Money Giving, not-for-profit fundraising website (http://uk.virginmoneygiving.com/giving/) not-for-profit fundraising website. Since its launch, more than £300 million has been raised for charities. Virgin Money covers the cost of this."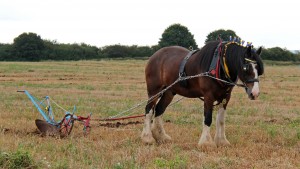 The shire horse of current accounts
Beware the banks making super-noisy plays for your cash. You might be better off instead with a quiet plodder, steady and reliable, like Nationwide – it's FlexPlus packaged account won "best current account" award last year. No big song and dance, but less likely to hit you with any big changes later on either. You can see our current accounts with values guide here.
When choosing, it's also worth looking at comparison sites that don't just compare price. Fairer Finance takes into account customer service and so does new values comparison site, B.Heard, based on customer reviews. But remember better customer service doesn't always mean they use your money for good too.
Coming soon….?
Will we hear more this year from Atom and Mondo on how they plan to break apart the hold of the big banks? Will Metro and Handelsbanken start to market their online-managed current accounts more actively?  If you are bothering to switch this year, don't just go for the gift vouchers or whichever has the nearest branch. Keep your eyes peeled and your mind open. The holy grail for a good current account is transparency on charges, fewer charges, strong customer service records and good values. You might have to compromise on some of these, but tick as many boxes as you can and you might never have to do it again.