Legal & General, one of the UK's biggest pension fund managers and PGGM, a Dutch pension fund manager, are investing in the building of more than 3,000 purpose-built private rented homes in the UK for an initial investment of £600 million.
Effectively, this means that anyone who has a pension managed by Legal & General will now be just a little bit of a landlord as well (Don't know who your pension is managed by? Contact your HR department or old employer trustee to find out if you are an L&G pension customer.)
Legal & General said today that the deal helps "address the UK housing crisis by increasing the supply of new homes. The UK does not achieve its minimum house building target – building only around 50% of its 250,000 annual requirement, forcing a higher proportion of its population into sub-standard rental accommodation."
Paul Stanworth, managing director of Legal & General Capital, said: "The UK rental market, compared to the US and Europe, is dysfunctional, with ever increasing rents and increasingly poor accommodation. For this to change, and renting to become more affordable, we need to invest in the 'new', and build new homes to rent, and just stop inflating the prices of old housing stock. At Legal & General we're going to play our part by disrupting the market."
Institutional private rented housing: impact investing?
Such a deal has been years in the making.
The partnership signals a different approach in addressing the UK housing crisis – long term capital will now be building and owning assets at scale. The developments will be purpose built and of high standard to suit institutional investment.
L&G calls it "investing in solutions".
The fund managers say the project will help urban regeneration, and incorporate modern green design and infrastructure. The partnership has been seeded with three Build to Rent development schemes in Bristol, Salford and Walthamstow, forecast to deliver over 650 homes. It is also in detailed discussions on the acquisition of numerous sites, all situated in well-connected urban locations where there is strong demand.
Mr Stanworth said: "As a responsible investor we believe that we have an obligation to contribute to a sustainable world. We can do so via impact investment, or investing in solutions, as we call it. This partnership not only addresses the supply/demand imbalance, it also aims to improve the UK's built environment; acting as a catalyst for wider urban regeneration and creating rental stock in sustainable urban schemes centred around key transport hubs."
Institutional better than individual
Following the introduction of pension freedoms by the Chancellor, many retirees were looking at buy to let as an alternative source of retirement income. This is because property has some uniquely attractive characteristics (as well as disadvantages) for income investors. Steady long-term yields, generally positive long-term capital appreciation, to name two. The downsides are the costs of maintenance and void periods. But even allowing for those, a net yield of 5 per cent should still be manageable on a typical portfolio. As Mathieu Elshout, Investment Director Real Estate at PGGM commented: "Investing in residential is the perfect long term real estate investment, as it provides a relatively high income security and diversification relative to other sectors."
This arrangement is not L&G doing a Rachman. As a long-term investor, it has to invest in the continued upkeep of the properties and in good relationships with tenants.
We might all have some negative feelings towards buy to let landlords – even if we are landlords ourselves – but we have to be realistic.
The emergence of private institutional landlords in the UK could be hugely beneficial to the housing market – particularly in London, where property prices has been fuelled by speculative purchasing by individual buy-to-let landlords at the expense of tenants and also local areas (some landlords are less inclined to maintain the upkeep of their properties when they know they have tenants over the proverbial barrel).
We can't all own our own homes anymore – the supply and demand imbalance is too great. But nor can we have a situation where it costs more to rent than to buy or where rental lifestyles – often on short term contracts terminated after 6 months or a year at the whim of a landlord (try bringing a family up with that hanging over your head), where damp is normal and it is usual for broken boilers remain unfixed for weeks. If more pension fund managers follow L&G's lead (and we expect they will) in to this arena, attitudes to renting will slowly change in this country. If done properly, renting will no longer be the badge of a social underclass, but a truly appealing alternative to the burdens of home ownership.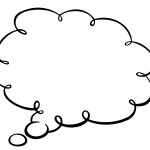 YOUR DINNER PARTY CONVERSATION GUIDE:
Pension fund managers to become private landlords?
Do say: "The provision of more purpose built homes for private renting should help keep a lid on rents and boost the supply of much-needed accommodation"
Don't say: "What, MORE new homes".