What do rhinos, mental health, fossil fuel divestment and property rentals have in common? 
You don't know? They are just some of the projects under development by the 17 new fellows of the Finance Innovation Lab's 2016 fellowship programme.
This year's fellows come from a broad spread of financial businesses that put people and planet first, including:
A 'rhino impact investment' product to finance the protection of endangered species
An anonymous whistleblowing platform that also supports mental health disclosure
A project working with local authorities to create fossil-free pension schemes
A mutual approach to financing and managing affordable rented housing
An online platform allowing social investors to refinance community lending.
Anna Laycock, lead strategist at the Lab, says: 'The 2016 Lab Fellows have the potential to have a transformative effect on our financial system. They represent the future of finance – a future in which the needs of the real economy, society and our environment come first.
'Going against the grain in finance is lonely, complex and incredibly hard. But it's not impossible. We're building a community of change-makers who will accelerate the shift to a truly sustainable and socially useful financial system.'
The fellowship programme is focused on action learning, community development and collaborative leadership. The programme is supported by the London Sustainable Development Commission, Ecology Building Society, Big Society Capital, London South Bank University and the University of Cumbria.
Fellowship projects
Ample (Josef Wasinski)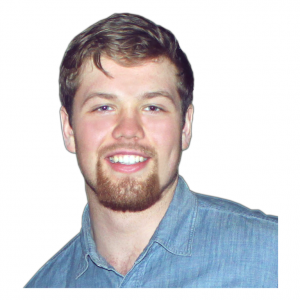 Ample's mission is to free people to spend their time and money on what matters in life. Ample empowers people to engage with their money by removing jargon, giving people simple choices, and providing support through human ingenuity and artificial intelligence. A small monthly fee allows Ample to be a personal financial manager in your pocket and means they don't charge fees for anything else.
Josef Wasinski is a designer and experience architect. He got into finance after working at Techstars, where he saw a lack of financial service products that aim to help people, rather than maximise profit.
 Bristol Prospects (Steve Clarke)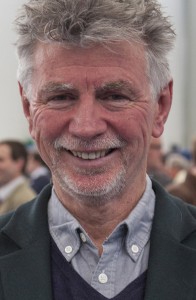 The Prospects Network is a 'mutual credit circle': a network of local companies that group together to offer each other credit. The scheme uses a digital 'currency' called Prospects, which 'matures' and can be traded for Sterling after a fixed period of time. In this way, a broad group of companies can utilise their collective economic capacity to issue credit and to increase their economic purchasing power.
 Steve Clarke is a lawyer by training, a founding member and Director of the Bristol Pound, and a recent former director of Bristol BIG Green Week.
 Cathartic (Neil Chandler)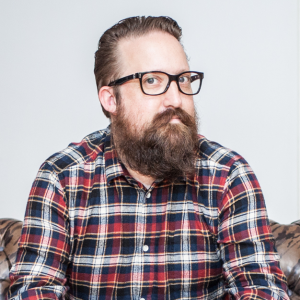 Cathartic.co is a platform designed to allow anyone to express their thoughts, feelings or entire story in complete anonymity, including those with mental health problems. A white label version offers a solution to individuals working within the financial sector who may be reluctant to speak out about wrongdoing within their organisation, for fear of suffering personally as a consequence.
Neil Chandler built cathartic.co using his experience of 17 years as an enterprise IT architect for FTSE100 companies, including JP Morgan and the Financial Times.
Community Reinvest (Joel Benjamin)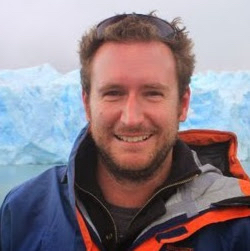 Community Reinvest works with the fossil free divestment movement, NGOs, community energy organisations and civic institutions, such as local authorities and universities, to facilitate divestment from fossil fuels and reinvestment into the local economy, in a manner that has clear social, economic and environmental benefits.
Joel Benjamin has ten years' professional experience in infrastructure planning and environmental consultancy roles, and for the past three years has been immersed in research and campaigning for Move Your Money UK and Debt Resistance UK.
Crowd Match Fund (Ben Warren)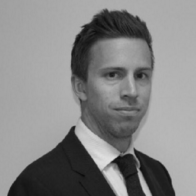 Crowd Match Fund aims to create a fund to match investments made by individuals on crowdfunding platforms to Social Investment Tax Relief (SITR)-eligible charities and social enterprises. This facility aims to encourage greater participation by the crowd in funding socially motivated projects, enable social sector organisations to raise more capital and encourage more mainstream platforms to engage with SITR.
Ben Warren currently works in the investment team at Big Society Capital was previously a Policy Adviser in the Social Investment and Finance Team at the Cabinet Office.
 Creating a social pensions industry (Simon Rowell)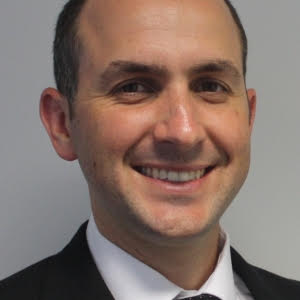 This project aims to establish social pension funds as a new segment of the UK pensions industry, which all pension providers have an obligation to offer and pension savers feel a personal interest to invest in. This will be achieved by setting-up the first few pathfinder social pension products and then encouraging their broader take-up to become a core part of all pension portfolios.
Simon Rowell works at Big Society Capital as Senior Director, Strategy & Market Development. He began his career as a corporate lawyer for Linklaters LLP and is currently deputy chair of the Disability Law Service.
Ecosystem Collateral (Simon Petley)
The Ecosystem Services Collateral Fund aims to address the difficulties faced by small land-use enterprises in raising the finance necessary to adopt more sustainable management practices. It addresses one of the key constraints – a lack of collateral – by utilising the economic value of ecosystem services as collateral for loans.
Simon Petley is a markets professional, with a diverse background spanning engineering, finance and sustainability consulting, an Associate Member of the UK Securities and Investment Institute, and a technical advisor to the Climate Bond Initiative.
Environmental Tracking (Sam Gill)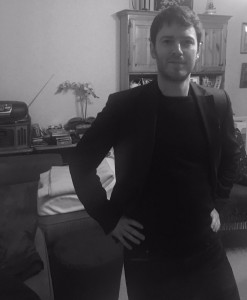 Environmental Tracking links the demand for a company's shares to its environmental performance, in turn linking a company's share price to its environmental actions. Companies are ranked according to their emissions data then reweighted by a series of Environmental Tracking indexes. These rankings can be used to make informed investment decisions.
Sam Gill is an environmental entrepreneur whose vision is to change the way money is invested in companies; he serves on the Board of a human rights NGO and mentors a number of start-ups.
Flip Finance (Kat Davis and David Floyd)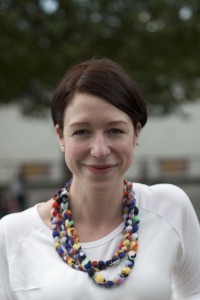 Flip Finance is a collaborative project born out of the efforts of a small group of actors working across the social investment sector and wider social enterprise space in the UK. They want to enable collaborative investee-led approaches to social investment creation, and to transform more widely the way in which social investment products and services are designed and delivered.
Kat Davis is an architect by training and works with a wide range of social enterprises, charities and innovative organisations, using participative, design thinking approaches to research, strategy and organisational development.
David Floyd is Managing Director of Social Spider CIC, a social enterprise based in Walthamstow, and an independent expert on the UK social investment market.
Insight Report (Freda Owusu)
Insight Report Ltd (IRL) is an alternative, bottom-up credit reference agency with a vision to enable more people to become financially included through credit scoring. IRL is a credit scoring system using alternative data, which is centered on the consumer as a person, rather than on their transactions alone.
Freda Owusu worked for ten years as a Loan Fund Manager in London, has a PhD in Social Policy and is also a co-founder of iHealth-Direct, a telemedicine service for health inclusion.
LendLocal (Julian Lewis)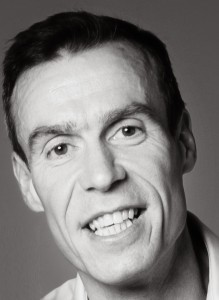 LendLocal is an online platform allowing individual social investors to refinance Community Development Finance Institution (CDFI) and Credit Union (CU) loans. Using the Kiva model, LendLocal frees CDFI and CU lenders to originate further loans – a vital source of capital in disadvantaged communities – and challenge the spread of exploitative high-interest lending.
Julian Lewis has 25 years' experience as a social entrepreneur, journalist and research manager; his consultancy assignments have included advising the African Development Bank on marketing and communications.
Low-cost housing, co-ownership and social finance (Johnny Denis)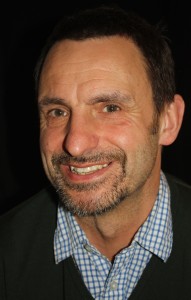 This project will trial a new way of financing and controlling housing to address issues of availability and affordability of rented housing, initially in Lewes District, East Sussex. It will investigate community shares as a means of investment, and give tenants a real stake in their housing by making them co-owners of the co-operative business.
Johnny Denis has founded a number of co-ops and social enterprises and now advises others on start-up, funding, project management, and evaluation. He also manages a rural fuel co-operative.
Mapping the financial system (Olivia Seddon-Daines)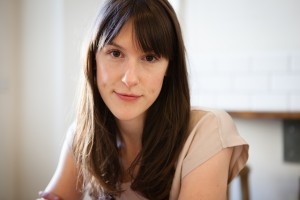 This project will explore the links between finance and the real economy to map and present the financial system via an interactive tool. By tackling the opacity of the world of finance, the project will visualise how carbon risk in the financial system will affect real people, working real jobs.
Olivia Seddon-Daines is a policy analyst, anthropologist and advocate specialising in the global governance of critical risks. She is currently Senior Research Analyst at ET Index.
Ongeza Fund (Ashley Lewis)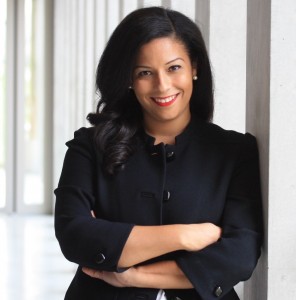 Ongeza Fund is an investment management tool for social ventures and investors active in low liquidity markets. To address to issue that few investors have successfully exited impact focused deals, Ongeza streamlines the investment closing process, creates a real time capitalisation table and runs a controlled secondary market for investors.
Ashley Lewis has dedicated the past five years to investing in and scaling social ventures across Sub-Saharan Africa and South East Asia, and previously worked as an Investment Consultant and Accelerator Manager with LGT Venture Philanthropy.
Rhino Impact Investment (Leonie Kelly and Cecilia Valdes)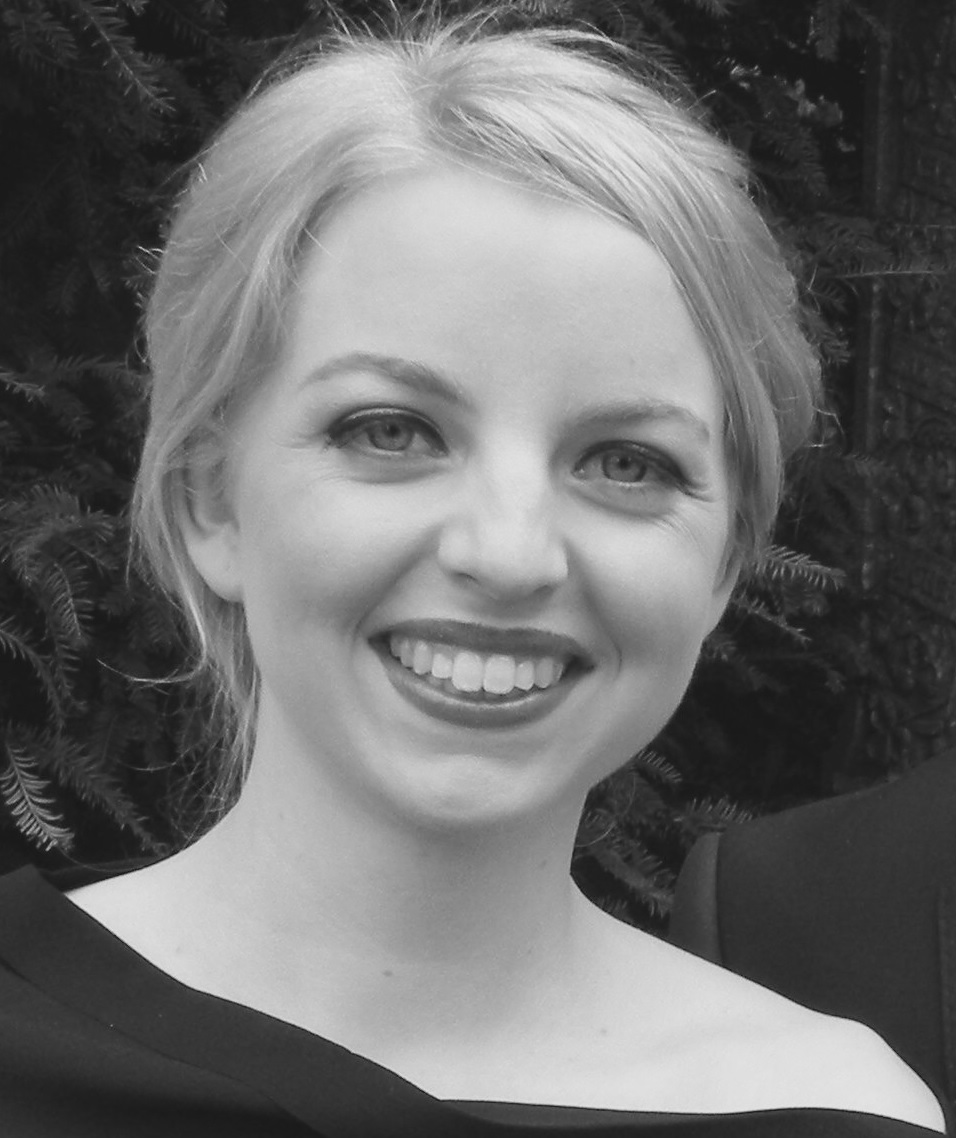 Rhino Impact Investment (RII) aims to transform conservation financing by offering a new outcomes-based financing mechanism that directs private and public sector funds to improving management effectiveness of rhino populations. They aim to launch a market-based conservation investment product in 2018.
Leonie Kelly is Head of Impact Innovation and Investment at the Zoological Society of London (ZSL) and previously worked at Deloitte LLP, advising both private and public sector clients on impact investing, assurance and impact measurement.
Cecilia Valdes is Head of Impact Measurement at ZSL and previously advised global organisations on their sustainability and impact strategies at Deloitte LLP.