Hot off the heels of ET Index, the start-up low-carbon and fossil-free index, all-round banking disruptor and mobile-first bank, Tandem, has turned to the crowd and is looking to raise £1 million on Seedrs.
Our recent challenger bank review revealed Tandem to be a contender in the growing digital bank space. It received its banking licence in November 2015 and has since unveiled a 5000-strong UK community of 'co-founders', who are helping shape the bank through online participation and face to face events. The bank is currently in 'active testing' with a handful of live accounts and plans to launch later this year.
Earlier this year, another challenger bank, Mondo, almost broke the Crowdcube platform when it launched the fastest crowdfund in history, raising £1 million in just 96 seconds.
The minimum investment for the Tandem crowdfund is £15 and investors will be granted shares at the same valuation as large institutional investors including Route 66, eVentures and eBay founder Pierre Omidyar's Omidyar Network.
Tandem says it is: "on a mission to create a good bank that only does well when its customers do well." It plans to launch with a range of 'breakthrough' credit cards, savings accounts and loans that help customers manage their finances quickly and effortlessly in a way which suits them.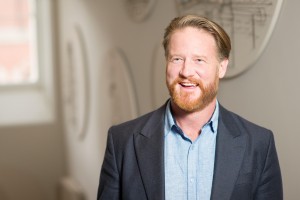 Tandem founder Ricky Knox says: "We are delighted to welcome the public to be part of something very special; the creation of a good bank. Our institutional investors share our belief that there needs to be a 'good bank' in the market which gives its customers a better life with money. As such, we have already received £22m in investment, including from the Omidyar Network, an investment portfolio which has philanthropy at its core."
Those wishing to gain access to the crowdfund 24 hours ahead of the public launch, can visit www.tandem.co.uk/invest to pre-register.
Jeff Lynn, co-founder and CEO of Seedrs, adds: "I am delighted that Seedrs is supporting Tandem's fundraising campaign. I think Tandem is a hugely exciting business and has the potential to disrupt the traditional banking model by re-aligning it with 21st century customer expectations."