If you run an energy efficient home, cheaper mortgage borrowing could be around the corner.
A new consumer study launched yesterday aims to calculate the cost savings of running energy-efficient homes and will explore opportunities for those homeowners with the most energy brownie points to access cheaper mortgage borrowing.
The study is being led by the LENDERS project (Levering Economics for New Drivers to Energy Reduction & Sustainability), chaired by Nationwide Building Society. Other members of the LENDERS project are Principality Building Society, Energy Saving Trust, Building Research Establishment Wales (BRE), UK Green Building Council (UK GBC), Arup Group, Constructing Excellence in Wales (CEW), and University College London (UCL).
Overall, the project aims to help reduce carbon emissions and aid responsible borrowing by more accurately estimating domestic fuel costs as part of the mortgage application process. The study will aim to help homebuyers of energy efficient homes to potentially access larger mortgages, because of the savings they would be making on fuel bills.
Specifically, the researchers hope the study will enable better understanding of how Energy Performance Certificates (EPC), required on every home for sale, could be used to assess whether those with energy efficient homes have lower costs, and therefore could potentially afford to borrow more on their mortgage.
A consumer survey has been launched to gather the required data for the study. Once completed, the results could potentially be used to influence affordability calculations and borrowing limits across the industry.
Better borrowing terms for those making strides on energy efficiency is not a new thing.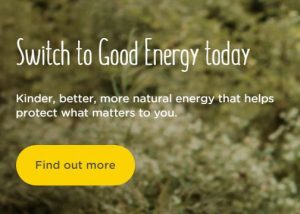 Nationwide already offers preferential borrowing terms to those undertaking energy efficient improvements. The society's Green Further Advance allows existing mortgage customers to borrow between £5,000 and £20,000 in order to install approved energy efficiency measures such as cavity wall insulation, rated boiler installation and solar panels. Customers can then benefit from a 0.25 per cent rate reduction on Nationwide's existing range of two-year fixed rate and tracker further advance deals.
Ecology Building Society has, for some time, offered preferential borrowing terms to those undertaking a self-build or renovation which result in improved energy efficiency.
Ultimately, taking energy efficiency into account helps reduce risk for lenders. Ecology welcomes the survey launch from LENDERS and is encouraging the project to consider its approach, which factors in that reduced risk by offering a discount on the variable rate for the life of the mortgage depending on the efficiency achieved, rather than raising the maximum that can be borrowed by the homeowner.
Increasing borrowing on the hypothetical affordability of borrowers who are saving on energy bills has been tested before in the US. The approach did not take into account the variability in how occupants interact with the property and the energy system, meaning that the affordability calculation was not always confirmed by actual behaviour.
Andrew Baddeley-Chappell, Head of Mortgage Policy at Nationwide, said: "Against a background of rising house prices and energy bills, the new survey provides an opportunity to scrutinise energy efficiency and its potential to influence property choices and lending practices. Depending on the outcome of the survey, the results could show lenders across the industry that smaller fuel costs allow more to be borrowed on the mortgage and might encourage buyers towards more efficient homes."