Has sustainability been a good bet in the last five weeks since the UK decided to leave Europe?
Have stocks with a focus on benefiting the environment and society been less volatile or even outperformed in this unusual period of uncertainty, mixed with rectitude?
For me, these questions have a profound personal impact, as I invest my own and children's junior ISAs in funds with these themes.
So I took a look at some of the funds in which we have invested to find out.
The truth is the themes and changes within our economy and society that sustainable investing target are responses to problems that every country and region is facing.
What has happened to the stock market generally?
The stock market generally has performed well. After an immediate slide, shares responded strongly in response to the Brexit vote. Although this performance was probably not so much a positive reaction to the vote itself, as a vote of confidence in the measures that the Bank of England put in place to stabilise the economy: a £150 billion programme of quantitative easing and the strong possibility of an interest rate cut.
On Thursday June 23, the day of the vote – before the result was known, the value of the FTSE All Share, which includes mid and small cap companies as well as the biggest listed companies in the UK, was 3,482. It dropped by 7 per cent to 3,237 on Friday before rebounding to 3,555 – 2 per cent up on its pre-Brexit value, by the following Friday, July 1.
For the last three weeks, the FTSE All Share has steadily been climbing and is now at 3,643. It appears to be heading quickly back towards its April 2015 high of 3,830.
---
What has happened to my "good" funds?
My own stocks and shares ISA – WHEB Sustainability
Immediately below is the three-month performance graph for WHEB Sustainability.
Clearly, the fund has done rather well out of Brexit so far. This could be because it is 87 per cent international – mainly US – equities, denominated in currencies other than the pound and invested in companies that will not suffer the direct effects of the UK leaving the European Union.

Exciting, right? Well, the FTSE 100 performance graph looks like this: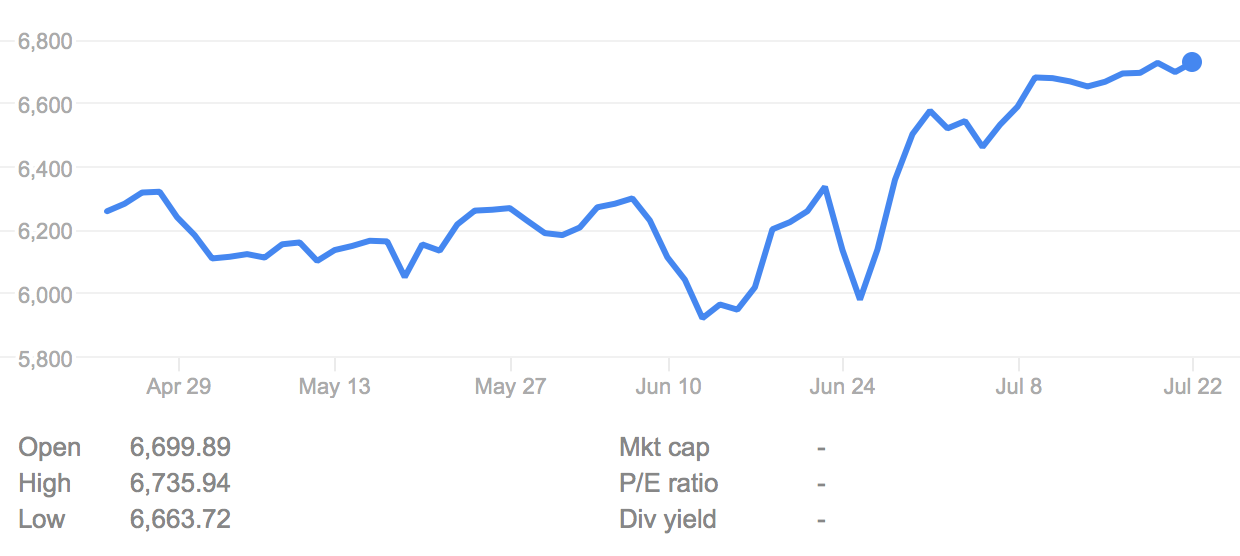 Comparing the two shows that while WHEB did not see the large dip in value on the Monday after the Brexit vote that the rest of the stock market suffered, its strong performance since the vote is also reflected in the FTSE, which rebounded upon the promises of further monetary policy stimulation from the Bank of England.
WHEB Sustainability has grown by 12 per cent since the Brexit vote – and so has the FTSE 100. However the WHEB fund, which includes holdings in Kingspan, Xylem and Canadian Solar, has performed more smoothly – the minor wobbles have been less pronounced, than in the FTSE.
I'm happy to put my own hard-earned cash into this fund, which will support my retirement savings, and will be buying more of it over the coming months.
---
Junior ISA 1: Alliance Trust Sustainable Futures Absolute Growth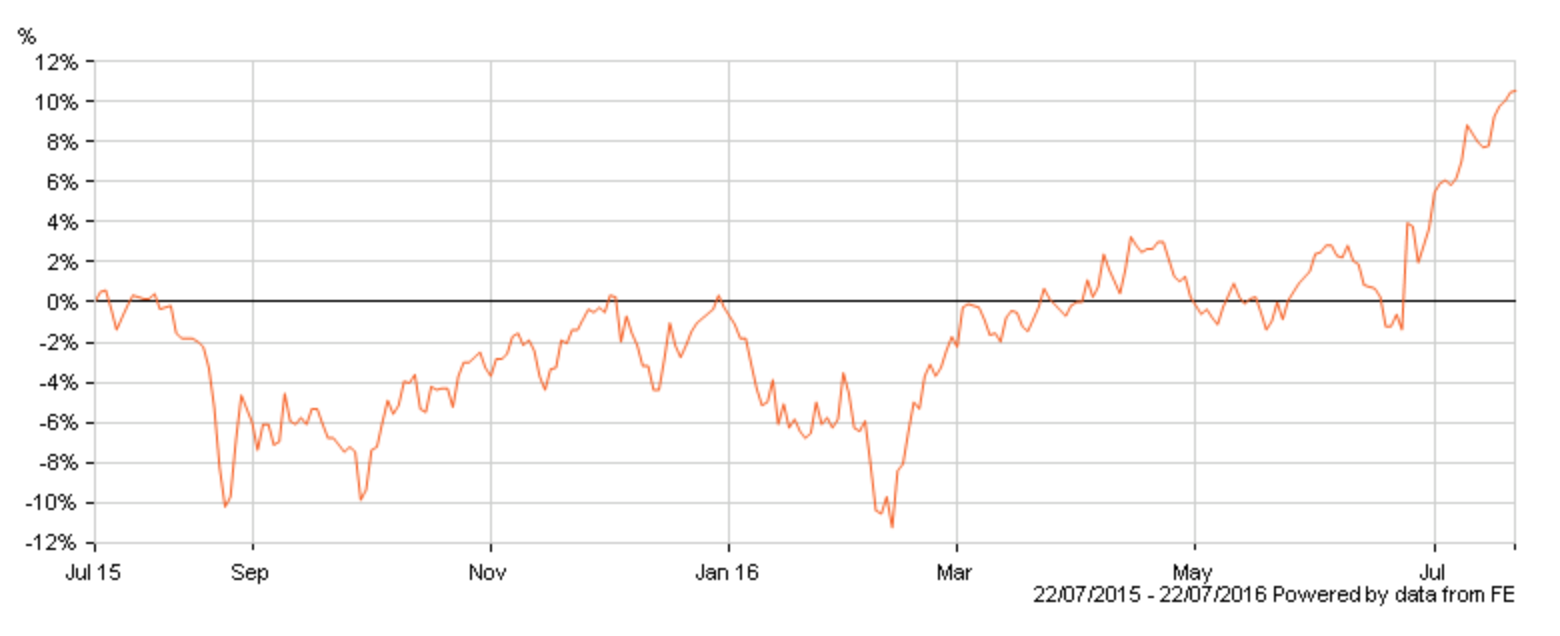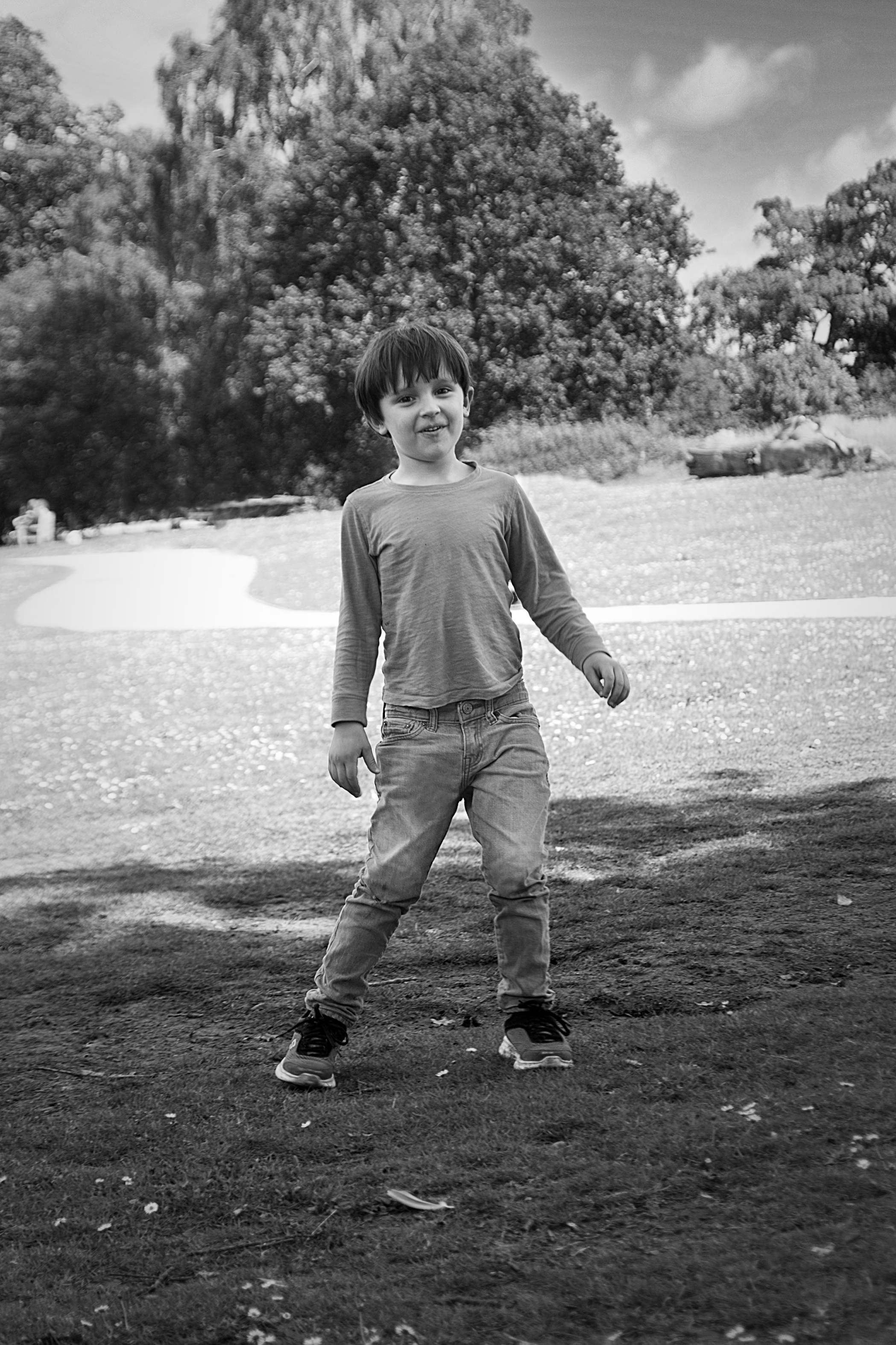 This is the first fund backing the ISA for William, my eldest son. Both the boys' ISAs are intended to be university funds.
It invests mostly in international equities, with its biggest holdings in US construction, retail and chemicals, and has risen by 11 per cent since the day of the Brexit vote, dropping over the few days immediately following the vote by 1.5 per cent before recovering to its highest ever share valuation of 128p now.
This is after a shaky 12 months. However the fund's managers view the themes of sustainability as societal shifts that, regardless of whether we are in or out of Europe, all countries have to face, with targets and policies in place that would be difficult to unwind.
Simon Clements, global equities manager at ATI, told Good With Money: "Most of the implications of Brexit are unknown. We simply don't understand which regulations that are imposed by the European Union (EU) will stay and which the politicians will decide to change. It is therefore impossible to predict how it affects anything yet. This includes sustainable, responsible investing (SRI). It is certainly true that the EU has implemented a number of regulations that have accelerated the push towards tighter standards environmentally. Outside the EU the British government may well decide to keep these standards in place.
"Emissions standards on cars, for instance, ensure better air quality for big cities like London. If we were to roll back these regulations, will politicians be happy being responsible for deteriorating air quality? The truth is the themes and changes within our economy and society that sustainable investing target are responses to problems that every country and region is facing. Technologies that use less resources, medicines that help meet unmet medical needs, societies' shifting attitude towards improving health and well being; in or out of Europe, these societal shifts will continue, and investing in these trends will continue to bear fruit for long term investors."
I'm sticking with it.
Jupiter Fund Managers Ecology 1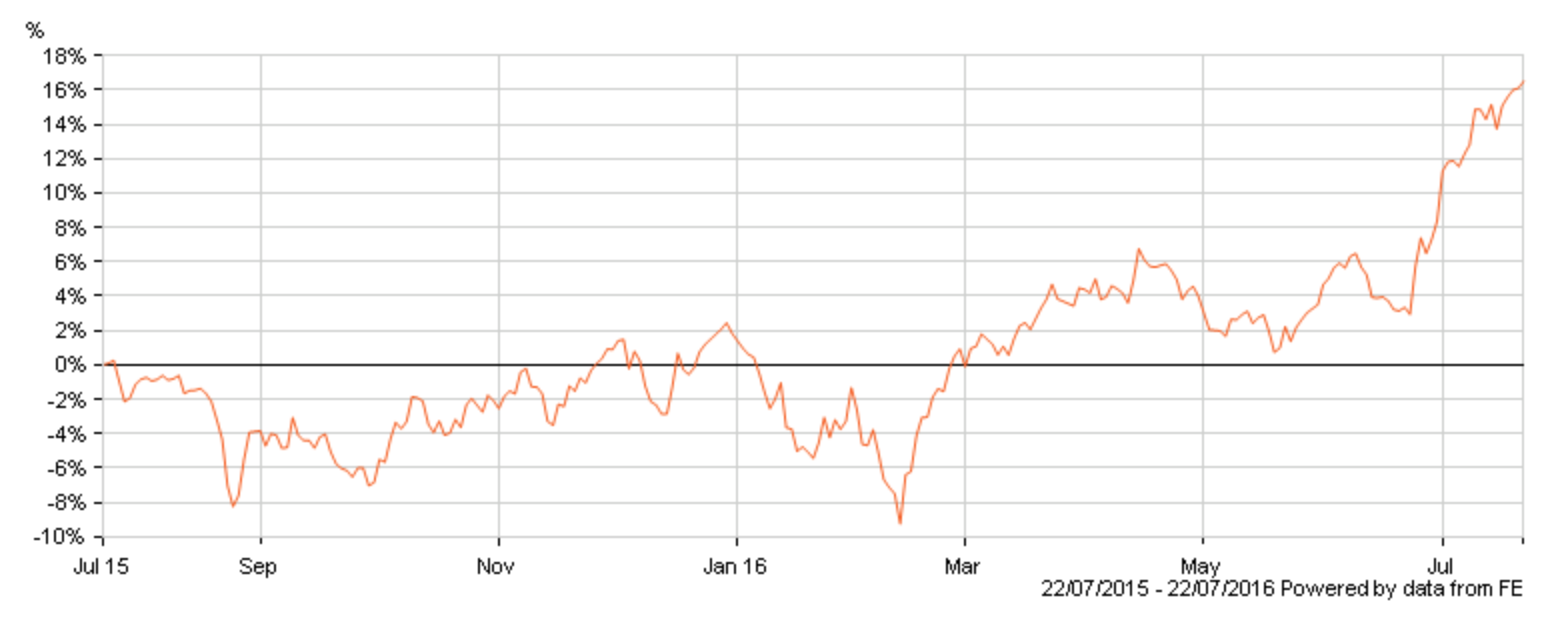 This fund, the second in William's ISA, is up by just over 16 per cent over the year. Shares suffered mostly in the run up to the Brexit vote, with share values dropping significantly between January and March this year. The vote itself did not dent performance as much as it did for shares across the wider market, and since the vote, the fund's rise has been rapid. Some of its biggest holdings include Cranswick, a producer of premium British foods, LKQ Corp, a US supplier of recycled and remanufactured car parts, and Vestas Wind, a Danish turbine manufacturer that sells globally.
---
Junior ISA 2: Kames Ethical Equity Fund Class B

This has been the poorest performer for me so far and I am feeling rather sorry for poor little Theo, who has no idea that his university fund has got off to such a bad start. Lucky for him there's still 16 years for me to make up for it!
I actually invested in this fund as a bit of an experiment because I didn't want Theo's funds to be in the same pl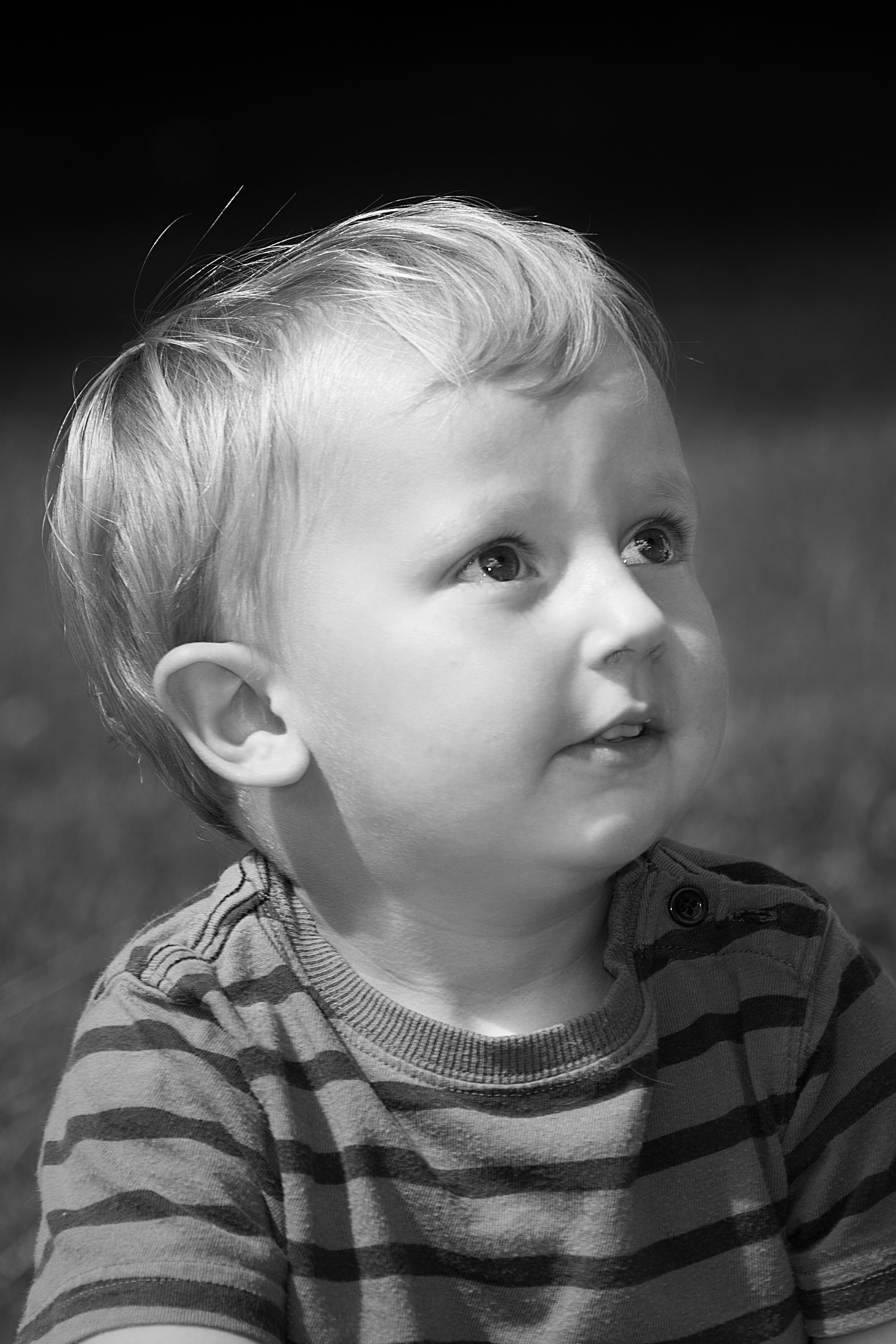 ace as his brother's. I'm now regretting this decision as, as you can see from the graph, it's not the effect of Brexit on this fund that's troubling – it is doing badly enough on it's own.
Unlike the other funds, which have an international equities focus, Theo's fund is truly backing British, with an 85 per cent UK equities weighting. Around 20% is consumer services and 20% financial services, which are both on shaky ground as a result of Brexit, although shares in its top holdings – RELX, Vodafone and Prudential, are looking resilient so far.
I'm not going to bail, but the next BUY for Theo will be a fund with a more international focus to balance things out a bit.