Anne Boden is feeling focused. The chief executive of Starling Bank, a digital challenger to the big high street banks that will be coming to a mobile phone near you soon, wants Starling to do just one thing – the current account – but to do it really well.
The Starling current account will be very different, she says, because it will be tech'd up to the hilt. "Our tech is the differentiator. We can take an idea, iterate it and get it to customers much faster than traditional, large organisations."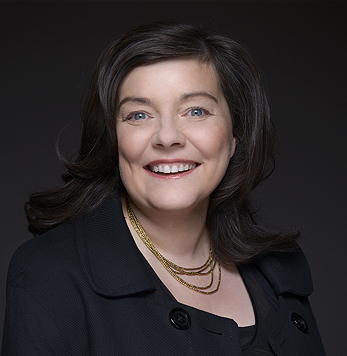 Boden, former chief operating officer at Allied Irish Bank, says that Starling also operates according to a set of principles based on fairness and transparency, so the account will be free if you are in credit and there will be no unauthorised overdraft fees.
"I don't think we should be punishing our customers with fees for going over their limit – we want to prevent them getting into that situation in the first place."
How would this work in practice?
"Lots of banks send a text after a customer has already gone over their limit, when it's already too late. We can use technology to stop them getting into that situation in the first place, by seeing their recurring payments and spending habits over time, we can start to actually help our customers. A bit like the way Amazon suggests books, we will be able to suggest things they can do with their money."
Clearly, a detailed analysis of a person's spending habits is very valuable private data for Starling to hold.
"We're not going to sell that data. We think that the customer's data should be valuable to the customer, not to anyone else," says Anne, a computer science and chemistry graduate. "The more data we have, the more we'll be able to help customers manage their finances. A lot of people spend money they regret. This is not patronising, it's empowering."
Starling is applying its principles behind the scenes too. Unlike the vast majority of fintech start-ups in the UK, most staff at Starling are female. "There are not many women in fintech," says Boden, "but lots have found their way to us. We are a creative bunch."
"We are not an organisation for the wealthy or the unbanked. We are a way for people to manage regular payments and day to day finances and we need to do that very well, in a fair and transparent way.
"Money matters. It is your health and your family's health. If we address one problem for one group of customers through one channel, then we lift the level for one product, and all the boats will rise."