Some successful people believe that the key to success is just to make a decision. Nevermind if it isn't the right one – the success is in the making of the decision rather than the merits of the action.
No doubt this Machiavellian success-logic has in part informed Theresa May's new Government's approval of Hinkley Point C today.
For a new Government, there's no better way to stamp your authority at a time of extreme macro weirdness than to approve a mega nuclear project that will meet a huge proportion of the UK's energy needs.
But at what cost?
The reaction today from green quarters seems to be minor relief that a decision has finally been made, mixed with much stronger dismay that it was the wrong one.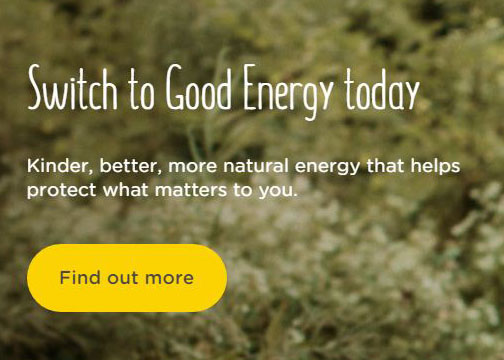 Juliet Davenport, chief executive of Good Energy, was unequivocal. "The decision to go ahead with Hinkley C is a bad move. It will take at least a decade to build and leave our grandchildren an inheritance of high energy costs, hazardous waste, security worries, and a plant that needs complex and costly decommissioning. No wonder only 36 per cent of the British public support nuclear, compared to a whopping 76 per cent for renewables.
"The same future generations that will blame us for Hinkley, could instead thank us for a legacy of investment in renewables.
"The transition to renewables is inevitable and brimming with economic opportunity – the UK should embrace it."
So, not the right decision for consumer energy costs (the project is attracting whopping subsidies of around £30 billion, much higher than renewables' subsidies, paid for by us) or carbon dioxide emissions (yes, it's low carbon, but odd to go for this option when so much NO carbon opportunity abounds).
The Renewable Energy Association calculates that for the equivalent anticipated annual power output of Hinkley Point C, over 23 GW of solar PV capacity could be installed at less than half the National Audit Office (NAO)'s projected costs of Hinkley Point C.
Dr. Nina Skorupska CBE, Chief Executive of the Renewable Energy Association, said: "Renewables such as solar, onshore wind and biomass are already cheaper than nuclear, are quicker to deploy, and have none of the construction or economic risk. Our analysis shows that for nearly every renewable technology the equivalent amount of capacity could be procured at much lower cost using renewables.
"While we welcome a diverse low-carbon energy mix, we urge the government to consider the costs and support other industries in which the UK could be a global leader, such as energy storage."
But then, the CBI, which backs the growth of UK renewables, also supported the decision because it will create jobs and growth:
Josh Hardie, CBI Deputy Director-General, said: "The final green light for Hinkley Point is good news for the UK's energy future as well as supporting jobs and growth across the South West and the country.
"New nuclear energy will play an important role in supporting a diverse, low-carbon and secure energy supply, so it's now time to push on with this key project.
"Investors are hungry for further signs from the Government that the UK is open for business. Pressing ahead with major infrastructure decisions – such as giving clarity to around the next Contracts for Difference auction and the post-2020 Levy Control Framework, and expanding runway capacity in the South East – would give a real boost to their confidence in the UK in the long-run."
The subtext here seems to be that in the aftermath of Brexit and so much economic uncertainty, the UK needs Hinkley, regardless of its externalities and huge costs, because it is at least a large scale infrastructure project attracting inward investment.
So if you are disappointed today that a new nuclear power station is to be built, at a time when low cost, externality-minimising wind and solar are just begging to be set free, then you can also indirectly, in part, blame Brexit for creating a certainty vacuum that needed to be filled with something, anything, and into which the Government has now plonked a giant nuclear power station.
At Good With Money, we're still 100 per cent renewable all the way. Here are 19 reasons for you to join us, and show the Government which way you would like it to swing on energy in future.