If you have ever, for more than a fleeting moment, investigated improving the energy efficiency of your home holistically, ie. not just a wood burner here and a bit of insulation there, but a proper, top-to-toe, nooks and crannies, bolts and braces efficiency drive, then you'll know how hard it is to even get off the starting blocks.
It can feel like you need to get a million different quotes from a million different sources for the work – and the quotes ALWAYS vary dramatically, making you doubt whether those you asked to quote for the work are the best ones to actually do it. The advice ALWAYS differs (you can have solar panels, you can't have solar panels) and the funding sources are not a quick one hour online research project. There are grant applications and loan approvals to get through. And at the end of it, for what? A few quid saved each month and a slightly lower impact on the environment.
Energy efficiency adaptations remain stubbornly unsexy to potential homebuyers too, with the energy efficiency certificate about as high up homeowners' priority lists as a cat flap. Mortgage lenders are beginning to take an interest, but the fruits of their investigations remain to be seen.
Luckily the founder of Hometree, a new all-in-one energy efficiency service, reckons he can do better than all of the other disjointed, inconsistent, inconvenient and often expensive energy efficiency services out there. At last, someone is making energy efficiency easy. Desirable, in fact.
27-year-old environmental engineer Simon Phelan, who founded Hometree just six months ago, has partnered with Zopa to provide the finance for improvements, enabling users to estimate and spread the cost of installing energy-saving products such as boilers, double-glazing and solar panels.
They say it's a win-win for homeowners, using new technology to bring energy-saving products into our homes to make them more comfortable, more efficient, affordably, and without the "will he, won't he" worry of opting for a money-up-front, untested local installer.
Rather than pushing the local installers away, however, by signing them onto the growing Hometree network, and facilitating end-to-end payments for the work the installers do, Hometree are helping them play in the same ballpark as the British Gas behemoth.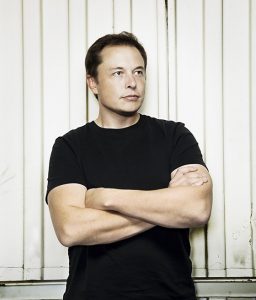 Much as Phelan's inspiration, Elon Musk, has done with Tesla, Hometree hope to upset this happy, bad-for-consumers status quo, by building a product-led company that is also good for the environment.
Good customer service and good customer value has to come before the environmental or societal mission though, Phelan reckons.
Phelan says, "We're aiming to be a new utility company. We want to take some of the power away from big utilities and enable our customers to live more independently and in a more financially and environmentally sustainable way."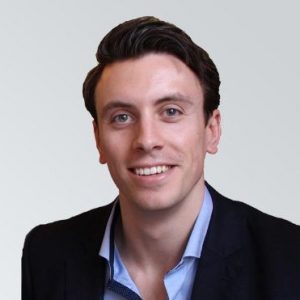 He adds, "If you're a homeowner looking for a new boiler, you basically have two options: go with the inflated prices of British Gas, or go with an unknown local supplier / installer, which may mean you have to have saved up to be able to pay up front."
Hometree charges a fixed percentage fee on top of every product installed. But the price point vs British Gas, as well as the knowledge you are using a rated network of installers, should offer additional comfort. Phelan sees it as "empowering local communities". And they hope to drive down prices.
Looking to the future, back to Musk again. "Energy storage" big economics is coming. "I believe that some time in the next five to 10 years there will be mass-market propositions," says Phelan.
For the moment, Hometree customers tend to fall into two camps, the minority: 50plus, high disposable income people looking to future-proof their home, and everyone else, mainly looking to upgrade their boilers.
Hometree brings the tech – offering a hassle-free retail experience – increasingly innovating how these energy-saving products are purchased. As well as removing the 'manual' elements of the installation process, which often mean two days off work, one for someone to come and estimate the product and installation cost, and another to have it installed, Hometree's deal with Zopa means it will be easier for people to plan financially for these improvements.
Hometree also plan to offer a range of educational tools, so consumers can better understand their options, such as who to go to for grants.
Phelan concludes, "I do believe a low carbon future is coming. It has to. Climate change is one of the biggest crises facing our generation."