Special offer below worth £21 – read on.
Phone repair costs increase as Apple releases the iPhone 7…
Great news that the much-anticipated iPhone 7 is finally here. However, for iPhone 6 or iPhone 5 users who want to remain so, Apple has increased the price of repairing a smashed phone screen significantly.
Not such good news then for those of us with little ones who find their phone frequently on the floor, having fallen out of their back pocket as they navigate the daily chaos. We've all been there!
While the iPhone 7 is heavily plugging its water resistance, handy for student drinkers and those in charge of small people, the most common damage to mobile phones is actually a smashed or damaged screen.
With 60% of us now using our mobile phones as our main way of accessing the internet to shop, manage our finances and keep in touch with friends and family, a smashed screen is a major inconvenience. Millennials (under 35s) in particular don't like to be without their phones, with 59% saying it's the item they'd most miss if it was taken away*.
So how can you avoid paying through the nose if you damage your screen?
When confronted with such high costs, many people decide just to live with a smashed screen if their phone is still usable. A cheaper option others try is to send their phone off to an online repairer, but this will mean being without a phone for perhaps a week or more and there is a tendency for repair quotes to increase significantly once a technician has received the phone through the post and reviewed the damage.
What about protecting the phone before any damage occurs, and buying insurance?
With the average excess at about £65, it makes claiming on insurance for screen damage fairly pointless. On top of that, if the insurer does approve a claim then the phone will need to be sent to the phone company's repair partner, which may mean users being without their phone for as much as two weeks.
But what's the alternative?
Some people are starting to use a new peer-to-peer platform – called Gaggel – instead. Gaggel positions itself as a more cost-effective alternative to mobile phone insurance.  
The ide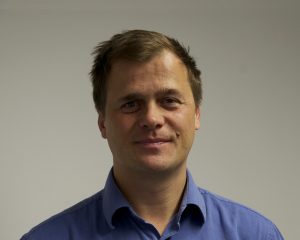 a was inspired by the rise of the sharing economy and other peer-to-peer collaborations where raising funds via the crowd or booking a room via AirBnB has become the norm – Gaggel is leading the charge in the insurance sector.
They've produced a handy video so you can understand just how the process works.
One of the first to challenge the current status quo in the insurance industry, Gaggel puts the power back in the hands of the consumer by enabling them to cover their mobile phones at a reasonable price with people they know and trust.
In a nutshell, Gaggel is a peer to peer self-insurance platform that enables users to put money aside each month and then connect with people they trust and agree to mutually share the cost of losing or damaging the phone of anyone within the connected group or network.
If one of the group loses or breaks their phone then Gaggel will hook them up with a local trusted repairer. The money put aside within the network will be set against this cost. This is not insurance; Gaggel call it 'Connected Cover'.
Gaggel is delighted to offer Good with Money readers a special deal for new 'gaggelers' of three months' free contributions. Gaggel will pay the first three months of contributions – worth a total of £21 credit into your Gaggel pot.
SPECIAL OFFER
Simply click here to sign up to Gaggel, and when you do, mention Good with Money to access your £21 credit. New Good with Money gaggelers will also get a rather natty-looking FREE phone cover for their iPhone 5, 6 or 7.
For more info on how it all works, watch this How to gaggel video by clicking on the graphic below.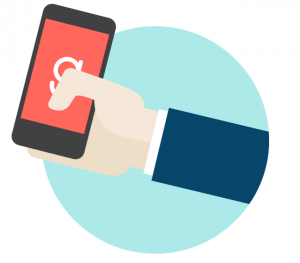 *Ofcom Tech Tracker 2015