What would a perfect investment look like? One that is right on, but still trustworthy; approachable but still professional, maybe? Or how about one that invests for the long term, into companies that are delivering a positive impact?
Maybe it would also need to have a fair fee and low barrier to entry, so that the "mass market", ie, those of us who only have £100 or so left with nothing to do at the end of the month, can access it? And maybe it would be structured so that shareholders are also the customers, so interest are aligned.
Yes, such an investment would really tick all the boxes and then some. It's the kind of thing that if successfully replicated at scale around the globe, could maybe even just change the world (come on, just maybe).
So the new People's Trust, set to launch in the first half of next year, is music to the ears. An investment sent down by the gods on angel wings. Or in fact, set up by Daniel Godfrey, former chief executive of the Investment Association and former director general of the Association of Investment Companies – a man so well-connected in the City that one imagines all he has to do is send a couple of emails and things just happen.
The fund will have an exceptionally long-term investment perspective and will take an active view on responsibility issues, such as climate change and social impact. People will be able to invest in it from as little as £10 a week.
With the People's Trust, Godfrey's long term aim is "to show that real long-term investment has a better impact on society as well. A mindset of real long-termism is good for everybody," he says.
His second objective, he says, is "not to be the cheapest but as low cost as possible".
"The fund will have radical transparency. We will be clear about what we do and how we do it. As investors, we potentially have a huge impact on things like policy and the environment. But as investors, until we have perspective, we won't have that impact."
He believes that regular investors have more power than they realise to make a difference. "It's obvious we can't rely on politicians to work on climate change," he says, "the impetus is going to have to come from companies to undertake the necessary changes. And it is the people who own those companies – their investors – who can influence them to make those changes."
Godfrey's background is integral to understanding what he wishes to achieve with the launch of the Trust, for which he is currently crowdfunding £100,000 on the website, with minimum investments of £10 for the under 35s and £20 for older backers.
In his most recent tenure as chief executive of the Investment Association, he had argued for industry reform, in particular for more transparency over fees, to make them fairer and more simple to understand.
That did not go down too well with some quarters, unsurprisingly, since the industry's bread and butter is lots of small % fees that add up to a fat wad for the asset managers and intermediaries, but that the end user is barely aware of, let alone understands.
For his principled interventions in the self-serving way things have always been in the investment world and "trying to reform things more quickly", Godfrey found himself deposed from the Investment Association role by some of the biggest asset managers in the UK. And their gravy train continued on its course.
He now looks to have been vindicated, after the Financial Conduct Authority today published a damning interim report into industry fee charges, proposing a radical overhaul and an "all-in" fee.
Godfrey is also a proponent of moving away from quarterly reporting, which encourages short-term decision-making and can result in money flowing into aggressive businesses that prioritise profit at any cost, no matter how damaging or exploitative.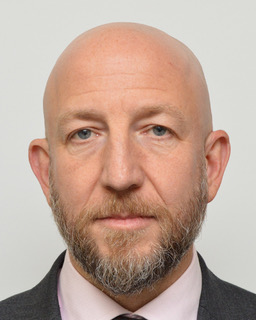 Godfrey is clearly a do-er in an industry that can sometimes seem full of say-ers. It would be misleading to describe him as radical – he clearly sees the potential in traditional investment trusts to deliver on his aims instead of crowdfunding, for example.
Rather, he comes across as someone with a bit of common sense and integrity who can see a way to use their experience to do the right thing.
The People's Trust is supported by First State Investments, Orbis Investment Management and Big Issue Invest, although the formal appointment of fund managers will be next year.
The Trust will focus on delivering decent returns over the very long term. "The long term perspective is key to impact. We have to stop obsessing about short term movements and volatility and take at least a five-year view on performance."
The Trust will be open to everyone, but Godfrey hopes it will help encourage younger people, who stand to benefit the most from the long time horizon, to invest. It is no coincidence that the launch date will be roughly around the introduction of the new Lifetime ISA, which is open to the under 50s to use either to buy a home or towards their pension, and to which the Government will contribute 25% to annual balances up to £4,000. It will be possible to invest your Lifetime ISA in the People's Trust.
"The industry has always targeted the low-hanging fruit", says Godfrey, by which he means older people who have already accumulated pots of wealth, "the trust is more inclusive than most and is open to people who do not fit the definition of 'affluent'." It's an investment trust, which means it will be listed on the Stock Exchange and you will be able to buy and sell shares in it as you would shares in a listed a company.
And it's all rather difficult to argue with. If you think this sounds like a jolly good idea, you can support the crowdfund here. It's a donation-based crowdfund but members will get the benefit of regular updates on progress and also a slight discount on the offer price at launch next year. It's nearly fully subscribed, but will keep raising past £100,000. We're in.