Younger borrowers are twice as likely to have taken out high-cost payday loans than those from the baby-boomer generation, and on average had used them twice as often, according to new research.
In an extract from our Good Guide to Hipster Money, we look at realistic ways that millennials can manage debt – and get out of it. 
If you don't have any from student loans or credit cards by now, you are doing really well. More likely though, you do have debt from these sources and maybe even dabbled in payday loans before too.
Wonga and friends can end up charging you £40 to borrow £100 (not a good deal). They can be very tempting, however. Try to avoid going into debt just to pay for a city break to Milan, or clothes that make you look good on Instagram. Think like this, and the system is winning. You will forever be funding the banks and other lenders, and not the other way round.
It's always a good idea to keep debt to a minimum and to make sure you can easily afford your repayments. If you do need extra cash one month, a 0% credit card with 0% interest on money transfers to your current account (although check the transfer fee itself) would probably be a better option. You will need to know your APR, or Annual Percentage Rate of interest on your debt. And you will need to know how long the offer period lasts and make a note to switch at the end of it.
NB. When asked by a credit card provider what limit you would like, don't be tempted to go for a high number. A high limit is a constant source of temptation that is hard to resist when you like nice things. Just stick with what you need only.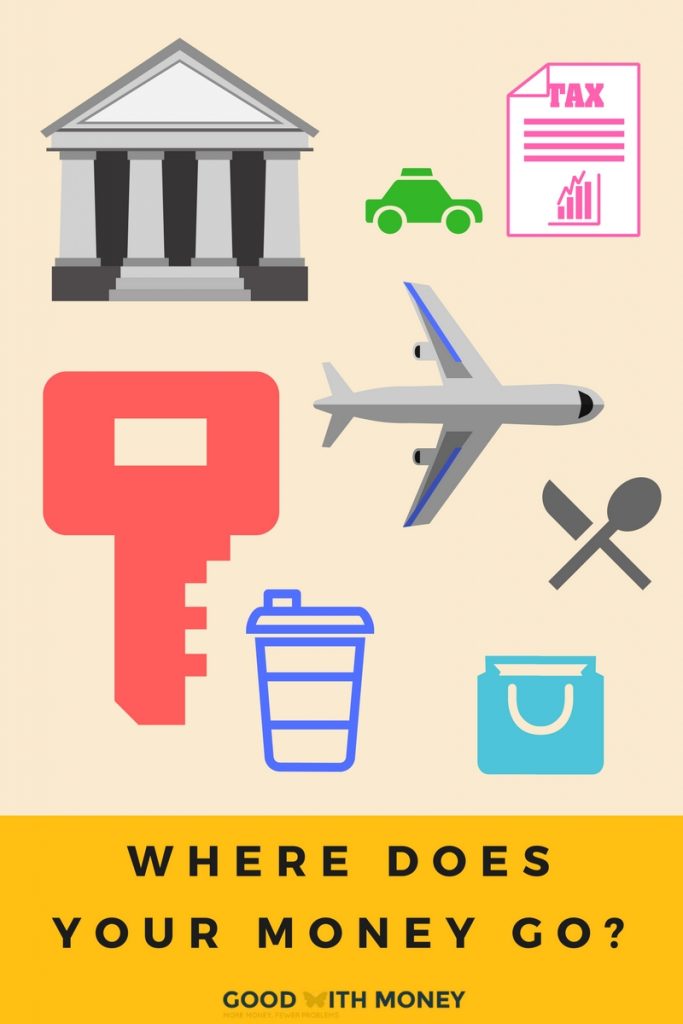 If you had to take out loans to cover tuition fees when you were at university, your student debt is likely to be substantial. If you are in employment, you will be paying this debt off at a rate of 9% of what you earn over £17,495. People say it's the lowest rate borrowing you'll ever do. That may be true, but believe us, you notice the repayments.
It's important to bear in mind your student loan repayments when calculating what you can afford to spend each month on other debt repayments and living costs – even if your repayment is only £100 a month, that's £100 that is not going into your pocket.
Debt action plan:
Don't get too down about it. There is ALWAYS a way back out of debt. The key is to talk to people about it – family, friends, landlords and providers. Be open, honest and deal with it as quickly as possible before it gets too massive. If you are feeling down about your money situation, then Mind the mental health charity, can support you.
Look for 0% APR deals if you must take out credit cards and make a large note in your diary for when the 0% deal comes to an end. As soon as it does, you need to shift your balance to another card.
Don't be tempted to spend on a card that charges you for spending. Or if you do, pay off the amount you spent straight away, so you don't start accruing interest.
Don't use your credit card for little bits of spending, such as coffees or EAT sandwiches, even if they come with contactless, as these small spends can be hard to keep track of.
If you need a personal loan, to buy a car maybe, shop around for the cheapest rate you can get. When choosing how long to repay a debt for, bear in mind that even though a longer repayment term brings down your monthly repayments, it means you are repaying debt for longer and you will pay more in interest overall. It is almost always true (for insurance premiums too) that if you choose a longer term, you will pay a lower amount monthly, but more overall.
It's amazing how much credit reference agencies know about you without you even realising, quite Big Brother in fact. Keep an eye on your credit score and stay up to date with key monthly payments you make with big providers, such as your mobile phone provider, as this all counts towards your score. It's especially important to check it if you want to buy a house, as if it isn't very good, you could be rejected, which would make it even worse. Experian, Equifax and Call Credit usually offer free trials. You can sign up for the trial, then cancel it.