Last week, Zopa announced it would launch a bank.
It was a bit ironic really, because for more than 10 years since it was founded, Zopa has pitched itself as an alternative to banks.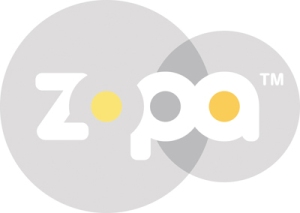 Indeed, on its website, it still quotes the Guardian: "Zopa is the pioneer of peer-to-peer lending, which uses the internet to cut out the banks entirely."
It turns out Zopa doesn't think banks are so bad after all. It says the bank will be a "next generation" bank. It won't replace the existing P2P business but will sit alongside it and will allow the business to diversify its product offerings.
Still, it is a little deflating for those that had attached hope and given support to Zopa for its rates, sure, but also its not-a-bank stance.

The Zopa news has split opinions in the alternative finance sector itself. Some think it is exciting news – seeing it as a sign of the sector 'growing up'. Some believe that as alternative finance brands extend their offering into more conventional areas of banking – like deposit accounts – it will help broaden the cross section of the public who will become aware of what new innovations like peer-to-peer lending can do for them. They could be attracted to a Zopa deposit account, but then try P2P lending as they get to hear more about it and their confidence in the brand grows.
But others fear that the last thing people need is yet more standard banking products, that by their very nature are flawed or at least destined to offer poor value. These voices would prefer to see providers like Zopa – the pioneer who started the whole alternative finance sector – to continue leading by concentrating on further innovation and not get distracted back-filling their offering to look more like one of the big four banks.
As one insider put it: "When Henry Ford saw horses could no longer meet people's transport needs, he invented the car – he didn't breed more horses. This looks a little like Ford buying a ranch."
Still, with so many new entrants (Starling, Mondo, Tandem, Loot), technology and competition in banking right now, one can also understand that the temptation for Zopa, with its enviable user database, to create something bigger and better would be too much to resist.
With nothing to see yet of what the Zopa bank will look like or do, it's probably wise to reserve judgment. A bank doesn't have to be bad after all. Like money generally, surely it's what Zopa does with its banking licence that counts?