You can donate to Centrepoint, Shelter, or a number of other charities, or even offer more local, direct support, but now a new partnership between a national building society and a youth homelessness movement could help make real inroads to help the young homeless.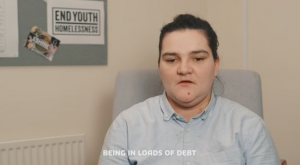 Yorkshire Building Society has partnered with the national End Youth Homelessness movement, which works directly with over 15,000 vulnerable and homeless young people aged 16-25 across the UK. The partnership will see £750,000 raised over the next three years to support more than 700 young homeless into their own homes. You can hear directly from some of those involved in the scheme in this video.
According to EYH's director, Nick Connolly, more than 83,000 young people find themselves in a cycle of repeat homelessness every year. With rental prices at historic highs and the ever-increasing demand for UK rental properties, it's clear that finding a place to call home can be an enormous challenge.
But by funding rental deposit guarantees and home essentials grants, the partnership will provide practical help to homeless young people across the UK who are ready to live independently. The beneficiaries will also be able to access dedicated support and financial advice.
Mike Regnier, Chief Executive of Yorkshire Building Society, says: "Over the next three years, we aim to break down the barriers that homeless young people face, through deepening understanding of youth homelessness issues, campaigning for social and public policy change as well as directly helping homeless young people live independently.
Yorkshire Building Society chose its partnership with End Youth Homelessness following a thorough selection process that culminated in a vote by Society colleagues and members.
We say: This type of partnership is great example of why choosing a building society or mutual is being 'good with money' in more ways than one. Rather than simply spending marketing budget on a big bucks sports sponsorship deal, YBS is seeking to help improve society at large. And, as a mutual, it is run for the benefit of its members / customers rather than external shareholders after profit at all costs. YBS currently offers mortgages, savings and insurance products. If you can't find a building society product to suit you, then you could also consider savings accounts with banks such as Triodos or Charity Bank, whose customers' deposits are used to fund charities or organisations with a social or environmental benefit.
3 other ways your money can support young homeless: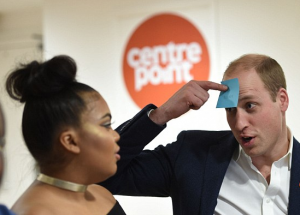 Get involved with Centrepoint, either through donations, fundraising or even more direct support. Obviously there will be other local charities also very worthy of your support.
2. Actually, give time – or food – not money
Often street donations will do little to really help the recipient. It can be better to give your time directly to supporting a local charity, or if that's not possible, offer to buy the homeless person food or hot drinks instead.
3. Support a charity like Socks N Chocs which gives – yes, you guessed it – socks and chocs to those on the street – you can donate actual socks, chocolates or indeed cash and they will pass it on to those most in need. Other small items which could make a difference are hand warmers, gloves, hats and books.