Only one ethical fund had the dubious honour of appearing on a list of the 42 worst performing funds in the UK.
Despite long-standing claims among some investment advisers that responsible funds typically underperform, only one fund with an ethical, sustainable or social strategy – the Edentree Amity International, a global investment fund, appeared on the Tilney Bestinvest annual "Dog Fund" list.
Meanwhile, £8.6 billion of investors money is sitting in high profile funds that are producing poor returns, despite an overall improvement in performance across the industry, thanks to rising stock markets.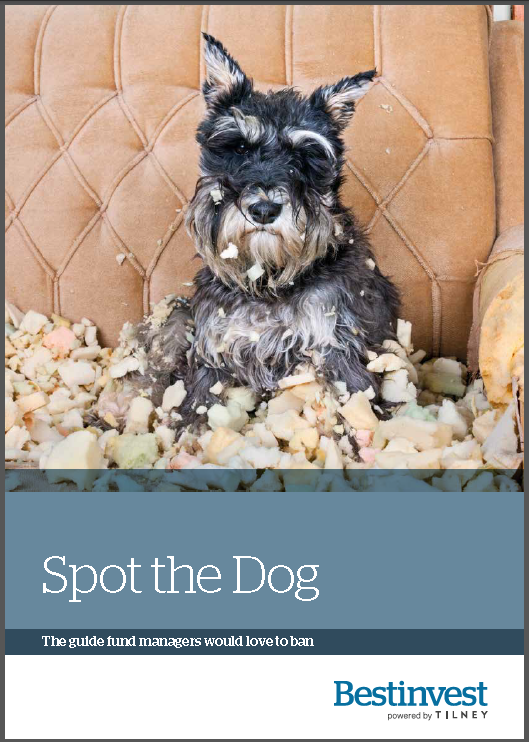 Fund managers that did not have any funds listed in the Tilney Bestinvest dog funds guide include: AXA, Artemis, Baillie Gifford, Baring, BlackRock, BMO Global, First State, JO Hambro, Kames Capital, Liontrust, M&G, Man GLG and Royal London.
Aberdeen Asset Management had four funds on the list – making it the dirtiest of the dogs, while Schroders had the largest assets under management in funds on the list.
Fidelity's American and Japanese funds were on the list of poor performers – Colombia Threadneedle's Japan fund also found its way onto the list.
For a list of funds with a responsibility strategy, check out the Fund Ecomarket, run by Julia Dreblow.
Jason Hollands, Managing Director at Bestinvest, said: "Legendary investor Warren Buffett famously quipped that 'only when the tide goes out do you discover who's been swimming naked'. But since the global financial crisis, ultra-low interest rates and Central bank stimulus programmes have helped push share prices much higher, lifting the value of most stock market funds – even laggards.
"This has helped to mask some poor decisions from fund managers. Yet so-called bull markets never last forever. If the financial world enters a tougher phase, as it will at some point, the tide will go out and the decisions fund managers make over which sectors or stocks to own could make a very big difference in returns, including between making a profit or loss for their investors. It is therefore important to be selective about who you entrust your money to.
"Surprisingly, many continue to put up with weak or pedestrian performance and it's the fund management companies that benefit. This suffering in silence can be a result of investors not reviewing their investments, a lack of ongoing advice or simply inertia and disinterest. Yet, with many set to rely on the returns the funds they hold in their ISAs and pensions for future financial security, performance really does matter.
"Spot the Dog's message is simple: no matter how thoroughly you research your choices ahead of investing, the fate of funds and their managers can change over time. Many fail to deliver and you need to monitor your investments closely."
And in volatile times, why not choose a fund or other investment that better reflects your values?