Fancy doing something different with your money this year?
Competition for the bold and brave investors' ISA pots is hotting up, as Landbay today announced it would be joining rivals Abundance Investment, Crowd2Fund, Crowdstacker, Downing Crowd and The Lending Works, among others, in launching an "Innovative Finance ISA" – the IFISA, for short.
Landbay is a buy-to-let mortgage P2P platform. Just last week, Lending Works, one of the larger P2P platforms offering personal loans launched their product, and earlier this month we saw launches renewable energy P2P platform Abundance Investment, and Crowd2Fund, which invests in British businesses.
Both new and existing investors on these P2P platforms are able to invest up to the full ISA annual allowance of £15,240 in this tax year, rising to £20,000 at the start of the new tax year on 6 April.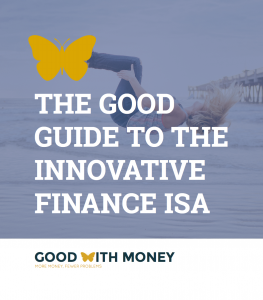 Tempted by these IFISAs? Download our latest FREE GUIDE which can tell you EVERYTHING you need to know and includes a flowchart to help you decide which product could be right for you.
The minimum investments and interest rates payable for the IFISAs across the different platforms do vary: the Landbay product has a minimum investment of £5,000, and pays 3.75 per cent; Lending Works has a £10 minimum investment and offers a current rate of 4 per cent for investment of up to three years, 4.7 per cent for up to five years. The Abundance Investment IFISA invests in renewable energy projects, has a minimum investment of £5 and its projects should generate an IRR of between 6 per cent and 9 per cent. Finally, the Crowd2Fund IFISA has a minimum investment of £5 and is estimates a return of 8.7 per cent.
You should be aware that none of these products, while tax-free, are covered by the Financial Services Compensation Scheme so you may not get back any money invested.
How does Landbay work?
Landbay calls its IFISA the property-backed ISA. Like other P2P platforms, Landbay matches investors with borrowers; in this case allowing both parties to benefit from the UK property market, either through investment or direct ownership. For example, a borrower applies for a buy-to-let mortgage via Landbay, once their credit has been approved, the loan is then offered up for P2P investment on the platform, investors select a loan for investment, the borrower makes monthly repayments and the interest earned on the loan is passed on to the investor. Within the IFISA, these investments are tax-free, based on the Landbay minimum investment of £5 000 and the Government limit of £15,240 this tax year.
Merits of the IFISA
John Goodall, chief executive of Landbay, said: "At a time when investors are facing record low interest rates, and the prospect of rising inflation, our IFISA gives people the opportunity to earn a 3.75% return in a tax efficient manner, by lending to one of the UK's best performing asset classes: buy to let."
Bruce Davis co-founder and managing director of Abundance Investment, added: "The IFISA's merits go far beyond offering savers and investors a more attractive return on their money and extend to having the potential to fundamentally change the landscape of saving and investing for the better."
Chris Hancock, chief executive of Crowd2Fund, said: "The Innovative Finance ISA allows the general public to take part in the acceleration of the growth of innovative British businesses at the same time as potentially earning attractive returns due the the efficiencies offered with crowdfunding and peer to peer investing."
The launch of the IFISA was first announced in March 2015, and although the official start date for the new tax wrapper was officially April 2016, only a few platforms have so far been granted ISA status by the Financial Conduct Authority, with three IFISA products also available from Crowdstacker in addition to those providers listed above. We're still waiting for launches from the oldest P2P platforms such as Zopa.
Want more info? Read our Good With Money Guide to IFISAs.