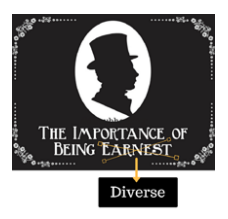 This article, by Rebecca O'Connor, co-founder and editor of Good With Money, is an extract from the Good Guide to the IFISA, free to download now.
Oscar Wilde thought that being earnest was possibly the most important thing but, when it comes to investing, it's being diverse.
Increased choice and freedom in savings are wonderful, quite recent developments. However, with great power comes great responsibility, so make your choices carefully.
There's no doubt, that the new Innovative Finance ISA (a.k.a IFISA) will appeal to investors looking for a more democratic approach to their finances, who want more direct control over where their money is going, for better returns.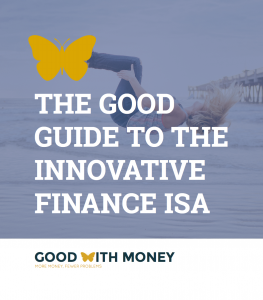 To have complete responsibility for your own life savings is a scary thing, particularly when you don't feel like much of an expert. If you like the sound of an IFISA but are a bit daunted by the prospect of choosing projects or businesses into which to invest your savings, then take small steps to make sure you are comfortable with how it works first.
Innovative finance might be more fun, but that doesn't mean losing your head. The main thing to remember about doing it yourself is that while it can be great picking a range of cafes to invest in because you love going to cafes and drinking coffee generally, there is a danger that your investments will not be diverse enough.
A diverse range ("portfolio") of investments helps to protect you from risk. So that if, say, coffee imports suddenly receive 20% extra duty and the UK ditches flat whites overnight, your entire life savings, if you had invested everything in UK coffee shops via an IFISA, would not be taken down over night.
You can only use one platform to invest your IFISA allowance, but that doesn't mean you only have to invest in one project. It is vital to spread your investment across as many different projects or businesses as possible, across as many different sectors.
So for example, if you invest on Abundance, which tends to offer renewable energy projects, it would be unwise to just pick 4 wind farms (unless you are obsessed with wind turbines). Better to choose a solar farm and biomass project alongside a wind project.
Or, if you invest in Crowd2Fund, which has businesses from a range of different sectors, you might choose one business from the retail sector, one from logistics and one coffee manufacturer.
Remember, if you choose to put some of your ISA into an IFISA, you can also still invest some of your allowance in a Stocks and Shares ISA, a Lifetime ISA and a Cash ISA. Spreading investments across different types of ISA is another way of diversifying, so that you could have a range of debt, equity and cash investments, all with different risk profiles, in different sectors and countries.
This guide provides general information only. It is not financial advice. If you invest in any of the products mentioned in this guide,
you do so at your own risk. Capital is at risk losses from an IFISA are not covered by the Financial Services Compensation Scheme and
past performance is not a guide to future performance. Tax treatment is dependent to individual circumstance and is subject to change.
22
GOOD ITH MONEY
MORE MONEY, FEWER PROBLEMS
The