Need a costume (or two) this World Book Day (Friday March 3)? Tempted to buy another throw-away cheapo costume that will only be worn once? Stop! Flubit.com's money saving expert Carla Rio Alves explains how a few modifications to your little one's wardrobe can give you the perfect costume this year. – saving money and materials!
---
Not every parent has the time to sew a masterpiece for World Book Day, or the cash to buy a ready-made costume that they'll only wear once.  There are plenty of characters that use clothes and item's you're likely to already have lying around your house. Here's my breakdown of easy to grab items and corresponding boys and girl's characters to give you an instant costume this World Book Day.
A stripey top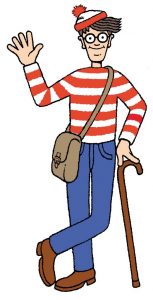 For A Boy: Where's Wally by Martin Handford
Do you have a red and white stripy top, red beanie hat and an old pair of 3D glasses from the cinema? Create your very own Where's Wally by popping out the lenses of the glasses and brush your child's hair forward before putting on their hat on.
Buy the book here
For A Girl: Amazing Grace by Mary Hoffman
If your daughter already owns a pink and white stripy top, dress her up as Grace from Amazing Grace. All you need to do it put her hair in twist plates and tie them in light blue ribbons.
Buy the book here 
---
School Uniform
For A Boy: Harry Potter by J.K. Rowling
Harry Potter is a great DIY costume if you haven't got much time on your hands. If your child already wears a uniform to school, all you need to do is draw a scar on your child's forehead and add an old pair of glasses. Try adding a wand, broomstick or cuddly toy owl for an extra magical edge.
Buy the book here.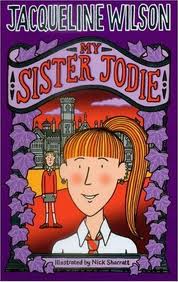 For A Girl: My Sister Jodie by Jacqueline Wilson
Another simple school uniform based costume is Jodie from My Sister Jodie. All you need to do is give your little one's school uniform a rebellious teenager twist – untucking their shirt, loosening a red tie, backcombing her hair and adding a few fake piercings.
Buy the book here
---
Normal clothes
For A Boy: Charlie and the Chocolate Factory by Roald Dahl
If you don't want to stuff your child's pockets with chocolate to become Willy Wonka for the day, Charlie is an easier option. All you need to do is dress your child in some old scruffy clothes and print out or make their very own a golden ticket.
Buy the book here
For A Girl: Matilda by Roald Dahl
Matilda is one of the best World Book Day costumes that require hardly any effort at all. Rummage through your daughters wardrobe for a blue dress, then reuse a red ribbon (you might have one left over from Christmas) as a bow in her hair. Add a mountain of books for the final touch – and voila!
Buy the book here
---
Halloween costumes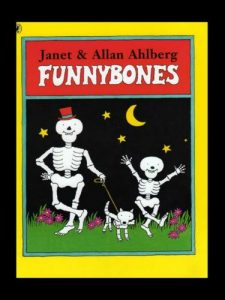 For a Boy: Funny bones by Allan Ahlberg
Have you got a skeleton onesie or costume already? If not making your own is simple. All you need to do is cut out bones out of old white bed sheets or paper and glue or pin them on to black clothing. If you have enough time, a top hat and cane are your perfect finishing touches.
Buy the book here.
For A Girl: Room on the Broom by Julia Donaldson
The witch from Room the Broom is a great character that allows you to reuse your daughter's old Halloween costume. But, if you haven't already got one you can easily make your own by using black bin bags to make a cape and black paper to fashion a hat. Braid her hair with yellow ribbons and equip her with a toy cat and / or broom too.
Buy the book here.
---
Face paint & hair styles
For A Boy: Fantastic Mr Fox by Roald Dahl
Using face paint can make dressing up a lot quicker and easier. Dress your son in a shirt, trousers and tie after painting his face as a fox. You could also create him a tail by stuffing an orange trouser leg or tights with tissue.
Buy the book here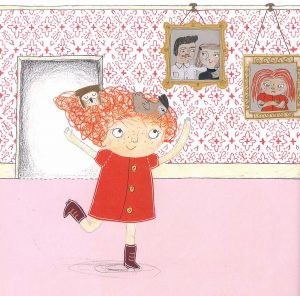 For A Girl: The Girl with the Bird's-nest Hair by Sarah Dyer
All you need to do is backcomb your child's hair or a wig to make it messy like a nest. Add a comb, twigs and toy birds to make it more realistic and send her out in a dress and wellies.
Buy the book here
---
After school club kit
For A Boy: Billy Bonkers and the Wacky World Cup by Giles Andreae
Billy Bonkers is a simple character to dress your son up as this World Book Day. You can dress him up in his favourite football team kit or his P.E kit with a trophy made from tin foil wrapped around a plastic bottle.
Buy the book here
For A Girl: Angelina Ballerina by Helen Craig and Katharine Holabird
Does your child take ballet classes as an after-school activity? or owns a pink tutu? If so, dress her up as Angelina the ballerina. You can use face paint or eyeliner to draw on whiskers to give real mouse features.
Buy the book here
---
Dressing up box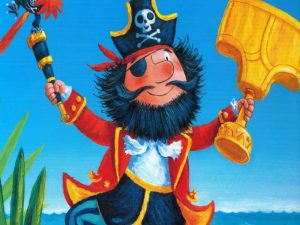 For A Boy: Pirates Love Underpants by Claire Freedman
If your son already has a pirate costume in his fancy dress box, there is no reason not to use it for World Book Day to go as the pirate who loves Underpants. You could also spray an old pair of pants gold to either wear or to show off as treasure.
Buy the book here
For A Girl: The Princess and the Pea by Polly Borland
If your daughter has royal aspirations, make her dreams come true by letting her dress up as the Princess and the pea for World Book Day. All she needs is a princess gown (or night dress) and a pea, you could roll together some green play-doh or tissue paper.
Buy the book here
---
Flubit.com is the UK's largest independent marketplace for products, helping you secure the best price on over 54 million items. For more information, visit www.flubit.com.