An ethical current account that could tempt Co-op customers away from the beleaguered bank launches today – and its charges and rates are competitive too.
Customers wanting their pay cheques to fund social and environmental businesses can pre-register for Triodos current accounts today – their accounts will be open from June.
Bevis Watts, managing director of Triodos, says: "For many years now, people have had the opportunity to align their values with the food they choose to buy, the transport they take, and the energy they consume. Now they have that choice with their daily finances, using their money as a force for good that works towards positive social, cultural, and environmental change."
"We want people to really think about what their bank is doing with their money. Money doesn't have to be invested in the arms trade, fossil fuels and tobacco – it can be used to do good things that help build the society we live in."
The UK current account market is still "dominated by a small number of large banks" and is "dysfunctional", says Watts.
Triodos's challenge to the Big Four high street banks comes as a number of digital-only banks gear up for full launch. Atom, Monzo, Starling and Tandem are among the top names vying for the custom of younger current account holders, with a range of app-based features that trump the technology on offer from the incumbents. Atom this week appointed Will.i.am as a strategic adviser.
Triodos claims the new current account will challenge the practices of many high-street banks on factors such as monthly fees and unauthorised overdrafts.
Customers will be charged £3 per month for the current account service. Arranged overdrafts of up to £2,000 are available on request subject to status and with an overdraft rate of 18% Equivalent Annual Rate (EAR) of interest, and the bank will not permit unarranged overdrafts, removing the risk of high penalty fees for stumbling unwittingly into an unauthorised overdraft.
Any unpaid items will incur a basic charge of £5 – with a maximum monthly charge of £50 – to reflect the administrative costs to the bank.

Huw Davies, head of retail banking for Triodos, said: "There is no such thing as 'free' banking because someone else always pays. 'Free' accounts are usually subsidised with high penalty charges and hidden fees, so the most vulnerable customers, or those making a rare miscalculation with the household finances, end up paying an exorbitant price."
In support of the bank's commitment to the environment and drive for sustainability, customers will receive an eco-friendly chip and PIN debit card made from PLA, a 'natural plastic' of renewable resource (often corn or similar plants) that is an environmentally responsible alternative to traditional plastic such as PVC.
"Money is the most powerful tool for change. People are realising just how much influence they can exert over the banking system and our wider society simply by channeling their finances into things that benefit them, their communities, and society in the long term."

Bevis Watts, chief executive of Triodos Bank
This highly innovative new type of card material has been put through a rigorous testing process to confirm its suitability for use in a regularly handled debit card, resulting in the claim that the card itself has the strongest environmental credentials of any debit card in the UK market.

Davies adds: "In designing this new current account, from the plastic used to the fees and charges structure, we have consistently adhered to Triodos' principles of transparency, sustainability and fairness. Our current account provides the essential banking services expected by customers, but much more as well. We believe this new product will inspire the many people who make conscious sustainable choices in their daily lives to move their banking to a bank which shares their values, and which is working to have a real, positive, impact on society."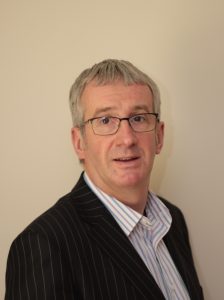 Our Good Money Expert Andrew Hagger adds: "Hats off to Triodos Bank for being up front about the real cost of banking and for challenging the broken 'free banking model'. Not all consumers choose a bank account based on 'what's in it for them'; some will happily pay a small monthly cost safe in the knowledge that their bank uses their money for socially responsible and ethical purposes."
His review of the current account market shows the Triodos account is competitive.
Agreed overdrafts
With a simple charging structure comprising of an 18% EAR, the Triodos account ranks 7th out of the 16 main banks and is considerably cheaper than many of the bigger high street brands – including Santander, Barclays, Lloyds Bank, TSB, NatWest and Halifax all of which use an element of expensive and often punitive fixed fee charging as at least part of their overdraft tariff.
Cost of unauthorised borrowing
Triodos Bank does not permit unauthorised overdrafts and will return items unpaid when a customer has insufficient funds to cover them. Unlike much of the rest of the banking industry it will not impose hefty and unaffordable unarranged borrowing fees on its customers. Its low charge of £5 for returning items unpaid simply covers the costs the bank incurs. Research shows that 11 out of 15 competitor banks charge £60 or more per month as a Monthly Maximum Charge (MMC).
Debit charges outside the UK
With a relatively low foreign transaction loading of 2.50% (purchases and cash) and no additional charges for ATM withdrawals, Triodos is competitive in this area and ranks 3 rd out of 16 banks surveyed.
The research looking at the costs incurred on a 2 week family holiday reveal overseas charges for Triodos Bank Current Account customers of £56.25 far cheaper than banking giants Santander, Lloyds Bank, TSB and Halifax all charging £98 or more.
Credit interest and rewards
The Triodos current account model comes with no frills, gimmicks or incentives and doesn't pay a financial bonus for customers switching their bank account from elsewhere.
Neither does the account offer any interest or rewards for customers with credit balances. Too many rival banks have used interest or rewards as a means of trying to lure new customers, particularly while UK savings rates are so low.
Such models have proved unsustainable with Halifax, TSB, Lloyds Bank and Santander all slashing their credit interest/rewards programmes in recent months. It is also worth noting that the banks offering the best in credit and rewards programmes are often amongst the most expensive for current account borrowing (authorised and unauthorised) and for using a debit card outside the UK.
The current account will also be operable via an app that links to the Triodos website www.knowwhereyourmoneygoes.co.uk, which allows customers to see instantly details of all the ethical and sustainable businesses that Triodos is involved with across the UK.
However, unlike many other UK current accounts, Triodos customers will not benefit from cover for balances from the Financial Services Compensation Scheme, as the bank is headquartered in the Netherlands and instead covered by the Dutch Guarantee scheme which offers EUR100,000 cover. Triodos has been operating in the UK for more than 20 years.
Rebecca O'Connor, co-founder of Good With Money, said: "Hooray to Triodos for getting this off the ground, and not a moment too soon either.
"With the Co-op Bank's continued demise, and few other truly responsible, sustainable or ethical challengers, Triodos has a chance to make a real difference with the launch of its new current account.
"We love the idea of the sustainable, recycled plastic debit card and would happily carry that around in our wallets.
"We also applaud their transparency and boldness around the £3 monthly charge. £3 is not a ridiculous amount to have to pay to know your money is doing some good in the world, and if it means as a nation we start to be honest about the ongoing 'myth of free banking' then it can only be a good thing.
"Often lumped in with other 'challenger banks', Triodos has been active in the UK for more than 20 years now."
To register for the Triodos Personal Current Account, visit Triodos.