Waking up when you are 40 and realising you are not the millionaire rock star you always expected to be can come as a bit of a shock. You don't live in a mansion with a moat filled with pinot noir and you probably don't have the bank balance to go with it.
How did you get here? Just five minutes ago you were starting your first job – or so it seems – and 20 years later, the grey hairs are sprouting and people on the street take you for a responsible adult.  Yet, as my Dad told me when he hit 70, you don't feel any different than you did when you were 18.
Like me – I'm 41 now and 42 next year – you probably have more responsibilities too. Along with a job and a mortgage, you might have kids. My husband and I came a little bit late to the party and we have a little boy who is nearly two. He is gorgeous but, as any parent will know, as well as bringing love, joy and mischief, small children also stick a hydrogen bomb under your household budget.
You find yourselves spending out on a lot of new things – clothes, equipment, endless new shoes, maybe (like us) a new car to fit it all in too – when your income has reduced dramatically because only one of you is working full-time.
While I have greater earning power than 20 years ago, the cost of childcare can seriously limit this too. As well as wanting to spend time with your little one, you might find working full-time isn't worth it because of the costs involved.
Then, there is saving for your children's future. So far, in our case, this has not gone much beyond putting Child Benefit payments into an account for him, along with Premium Bonds purchased for him by kindly grandparents. However, my husband is keen to open a pension for him. If we do this now, by the time our little boy retires he could have a decent pot put away.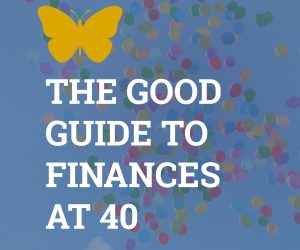 On the other hand, I feel that saving for university fees or a flat deposit is a greater priority, and having the cash accessible is more important than locking it away in a pension. If your kids are older, these issues might be more pressing. You could also have ageing parents who need financial support. How do you pay for it all?
Your own retirement starts looming, too. I'm realising that, after breezing along without thinking too much about the future, time is catching up with me and I need to focus more on pension planning.  After all, I am halfway to 80.
While I have some old work pensions, these should be consolidated and I could do with contributing more towards my retirement at a time when money is tight. Aside from that, I want to do up our house, which was last redecorated circa 1982, while my husband daydreams about paying off the mortgage.
These are all first world problems, but it does mean that your money is being stretched in several different ways at once and it can be a challenge to reconcile it all. I want to be able to make my money work its hardest for us, but at the same time without investing in something that is going to ruin the planet for my little boy.
Thankfully, here's exactly where the down-to-earth advice to be found in the Good Guide to Finances at 40 can come in handy and you can learn how to maximise your pension contributions and make other investments without our environment paying the price.
Piper's new blog about having new life experiences is at girlvforty.com. She tweets at @girlvforty