The financial services industry is failing to meet demand for social impact investments from regular investors, an official report published today suggests.
'What happens to my money?' is an increasingly common question addressed to advisers, bankers and investment managers, and often comes with the hope, or expectation, that the savings will help tackle social and environmental challenges.
The Government-commissioned report – Growing a culture of social impact investing in the UK – recommends:
making it easier for people to invest in social impact
improve reporting of non-financial outcomes
strengthen competence and confidence within financial services to offer such investments
improve deal flow and the ability to invest at scale
Impact investing in the UK is currently worth £150 billion, based on a definition specifying that investments are made with the intention of creating a positive outcome, including in renewable infrastructure, social housing, social businesses and green bonds. 56 per cent of people are interested in purchasing social impact investment products, according to Barclays research.
The report suggests reasons for what it calls a "disconnect between interest and participation", citing:
• a lack of product supply
• the belief that financial returns must be sacrificed
• a low level of awareness and understanding among investors
• a lack of training and sector knowledge among advisers and trustees
It states that more than half of individual investors have at least a moderate interest in social impact investing, either because they wish to avoid unethical exposures or would like to invest in organisations that reflect their values. However, fewer than 10 per cent actually own a social impact investment.
Elizabeth Corley, vice-president of Allianz Global Investors, said: "There is a strong and growing interest among individuals in seeing their savings and investments do social good, as well as produce a financial return. "What happens to my money?" is an increasingly common question addressed to advisers, bankers and investment managers, and often comes with the hope, or expectation, that the savings will help tackle social and environmental challenges. The follow up question might be along the same lines: 'How do you know my money is producing the right outcome?' The financial services industry should be prepared to answer these questions, or risk customer demand for social impact investing remaining latent."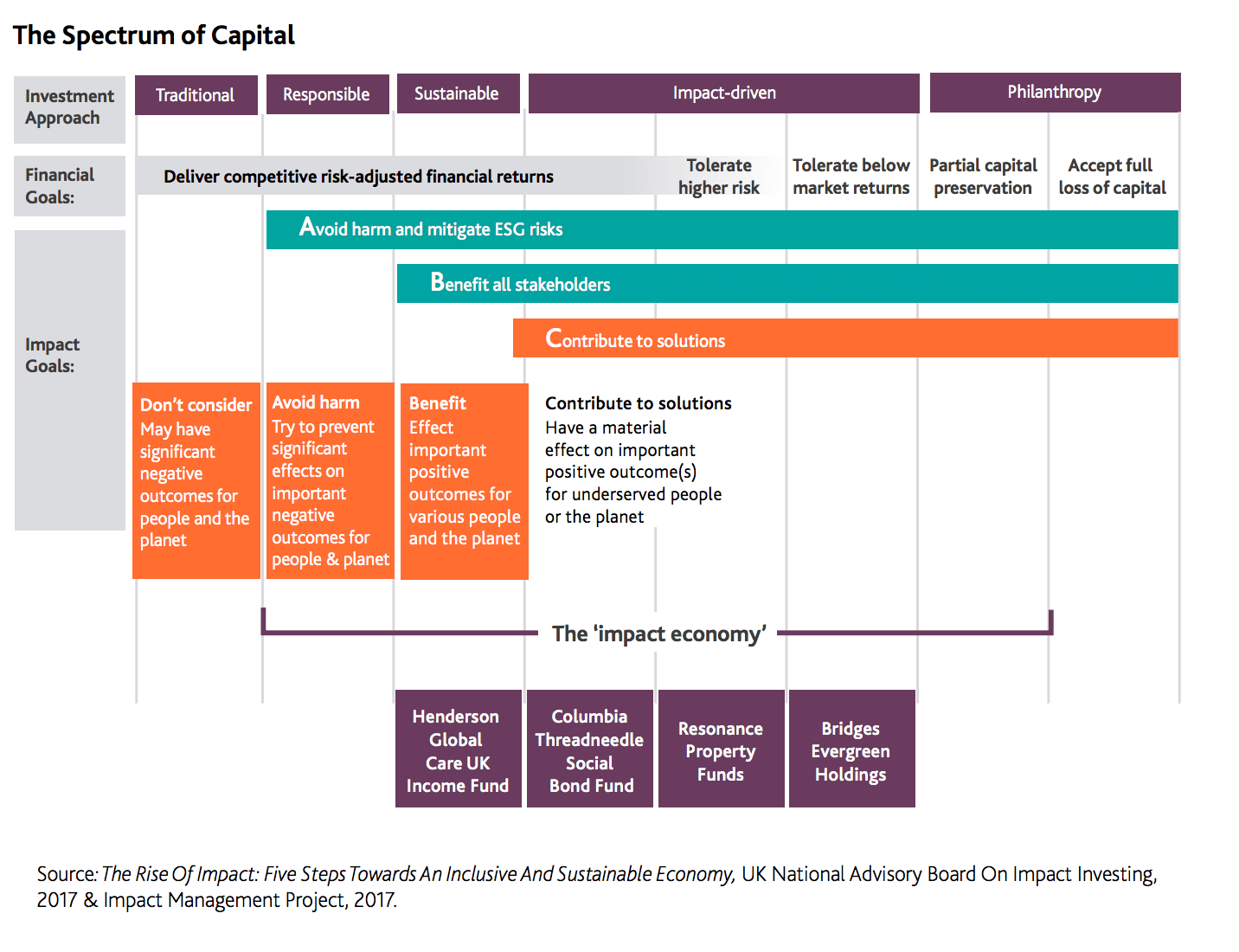 ---
Want to know which funds rate highly for impact? Check out our Good Investment Review
---