The ISA options list is now so varied that choosing how to invest has become a bit like going out for a meal and finding the menu options are all so lovely that you really can't choose, so you stick with the smoked salmon. Then the person you are with chooses the more unusual thing you wanted but didn't order – loves it and goes on about how amazing it is… and you get food envy.
The Innovative Finance ISA (IFISA) could be the investment equivalent of the thing you decided against ordering because you chose to stick with what you know. But your friend does take one out… and you get investment envy.
The IFISA, which allows people to invest up to £20,000 a year tax-free in peer-to-peer or debt-based crowdfunds, is still considered a bit of a wild card. On the ISA menu, it's the dish with the ingredients you have never heard of, like burrata, or tempeh.
In truth, it's actually less adventurous than it perhaps sounds, simply involving loans to businesses and individuals that generate returns through the interest on those loans. In this way, they are like savings, but here's the thing: they are actually investments, and therefore carry investment-related risks (ie. you could lose your capital, you could not get the quoted return).
They have higher returns than savings accounts to reflect that higher risk, but they are less volatile than the value of stocks and shares (they are also uncorrelated from the stock market).
If you are tempted but still daren't take the risk of ordering something you might not enjoy, this guide is for you. There's a Q&A, a decision tree and a table to help you understand why you might consider an IFISA and how it might fit in within a wider ISA portfolio.
It's sponsored by Abundance Investment and Crowd2Fund, two of the most established IFISA providers, but written by us.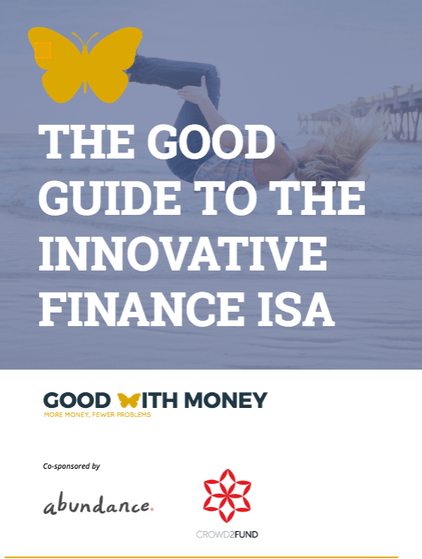 Download it for free, today!