This Sunday is Earth Day, the international day of environmental activism.
Nearing its 50th year, the initiative encourages people to take action to protect the environment and prevent climate change. There are a number of ways people can get behind the initiative – at Selftrade, we're looking at what role people can play through investing.
It's easier to invest in companies that have similar ethics to your own
How tracker funds can be bad for the environment
In the past people had more control over what ended up in their portfolios, but with the rise of retail investing in ETFs, people pay less attention to exactly where their money is going.
If someone buys into an ETF which tracks the FTSE 100, their investment includes everything from banks to energy companies to construction. Unless you have a detailed read of the KID (key information document), which tells you what your ETF is investing in, you could find you're investing in something that in your day to day life you're opposed to and which is having a detrimental impact on the environment.
Changes in behaviour are now driving a more active approach to investing ethically, which has made it easier to identify which companies are, alongside their motivation to generate profit, also looking to actively 'do good'.
Businesses have started to respond to public pressure to have better environmental policies, have adjusted their business practices accordingly and some have made very public commitments to protecting the environment, so it's easier to invest in companies that have similar ethics to your own.
When it comes to ETFs it is up to individual investors to find out what they've invested in, which can be quite complicated, but over the last few years providers have started to cater more for those who want to minimise the impact they're having on the environment.
Typically these investments are known as Socially Responsible Investments or SRI funds. More recently the debate around what constitutes a socially responsible investment has moved on and we now have a category known as Environmental, Social and Governance or ESG investing (read this jargon buster for more on the terms, which can be confusing). These can sometimes also be labelled sustainable.
This now puts more emphasis upon companies to have in place good governance practices that minimise their impact upon the environment and promote social wellbeing.
You may find it surprising that oil, gas and mining companies can still be included in ESG or sustainable trackers. That's because the measures are often based on progress made rather than an absolute commitment to no environmental damage. How palatable this is to you will depend on your own view on whether such companies can be considered a good influence – or not.
As a result a number of stock market indices have emerged that track this approach. Two of the leading providers in this field have been iShares and UBS.
Some of the more responsible (but still not whiter than white) trackers…
IGSG provides a solid core to any socially responsible portfolio. It invests in a range of global companies but excludes those involved in industries such as weapons manufacturing and adult entertainment (although some may consider it environmentally compromised, as a result of its holding of Chevron Corp, the oil and gas explorer). Its expense ratio of 0.6% is admittedly higher than some of our favourite low-cost global ETFs — see HSBC MSCI World UCITS ETF (HMWO) which charges just 0.15% for comparison. However, it has outperformed HSBC's offering by an impressive 0.78% so far this year, proving itself as value for money as well as promoting sustainable investing.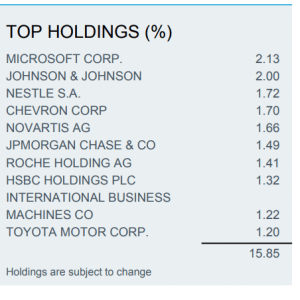 If you are looking to invest in sustainable companies a little closer to home, you might be interested in UKSR, which invests in 162 companies listed on the London Stock Exchange for an expense ratio of 0.28% per year. Its performance since its inception in October 2014 is also impressive, outperforming the FTSE All Share Index by 4.5%. Its main sectors are financial services and consumer staples, however it does also hold Anglo American, a mining company, which is a dent to its environmental credentials.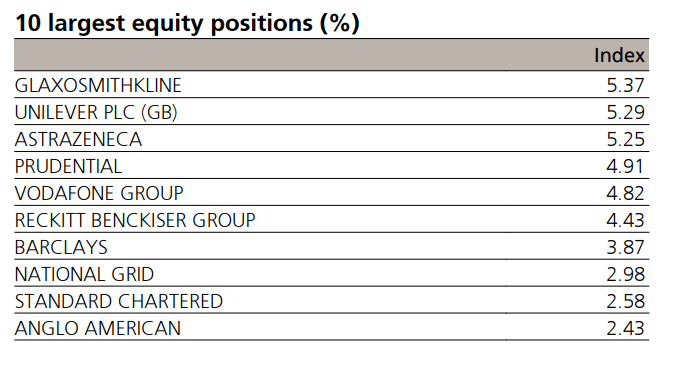 UB39 allows investors to buy a basket of socially responsible stocks from across the eurozone. Its average bid/ask spread is tight at 0.28 and it has €338 million in assets under management. It is also physically replicated and has an annual fee of 0.28%. Of its ten largest equity positions, highlighted below, Total, the oil company, is arguably the most controversial.

---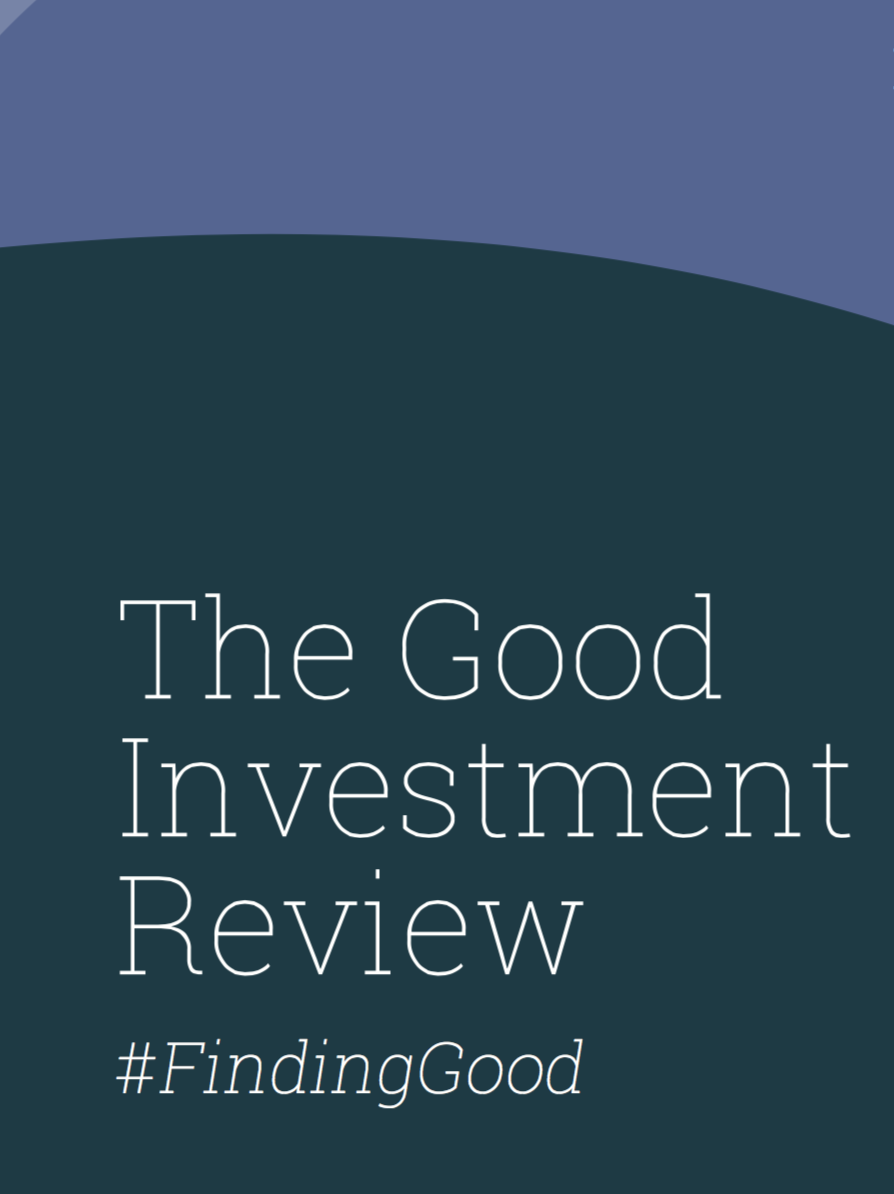 Download the 3D Investing and Good With Money Good Investment Review here, for a list of top impact funds that save the planet and make a profit
---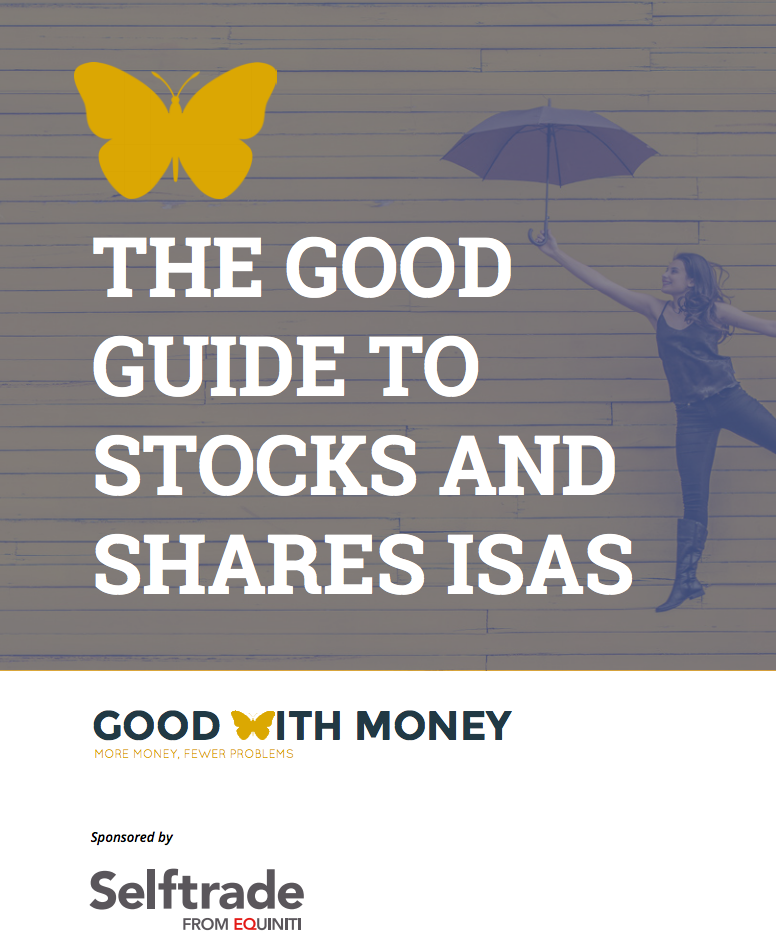 Newbie to stocks and shares investing? Try this guide to Stocks and Shares ISAs, in partnership with Selftrade
---