The newly launched Investec UK Sustainable Equity fund is the first dedicated sustainable fund from the South Africa based asset manager, who until now has kept its hat out of the ring to focus on its main-market knitting.
This is all set to change, though. While teeny-tiny by the standards of most of it's other funds the firm has put ex Columbia Threadneedle man Matt Evans at the helm of it's first stab at sustainability, who brings with him a passion for good governance.
Evans says: "The majority of my career I have been a UK smaller companies manager, and as part of that I have seen how companies with good environmental and governance policies thrive, as well as how those in specific sustainable sectors like renewable energy have grown.
In 2016 I got to put this experience to good use when I was handed an old passive 'ethical' fund to manage. At the time, it was benchmarked to the FTSE 4 Good Index – which as most of us know, is hopeless. And so I completely overhauled the portfolio – cutting it from more than 200 stocks to less than 50."
I have seen how companies with good environmental and governance policies thrive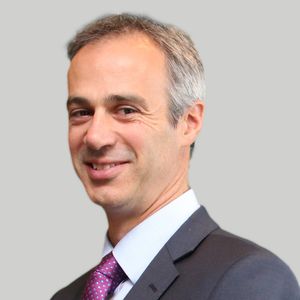 The fund – Threadneedle UK Equity – was a solid performer under Evans, returning 24 per cent compared to 22 per cent from the UK all companies sector during his time at the helm between late 2015 and mid-2017. During this time, Evans says he came to realise that companies that behaved well, performed well:
"It became clear that those companies making efficient use of their resources were doing better, and not just in terms of making the most of their supply chains and raw materials, but those that had environmentally aware waste management policies, for example. Those companies – from my experience – were able to deliver better financial returns as they were more efficiently run."
Matt Evans, manager of Investec UK Sustainable Equity
This has helped to shape the manager's investment strategy for the Investec UK Sustainable Equity fund, which he says is based on three pillars: companies with strong internal sustainability (i.e. those that make efficient use of resources), those with strong external sustainability (i.e. managing their waste well) and – crucially – those that have the potential to deliver a strong financial return.
Performance pointers
The latter point is, arguably, the most important. Perhaps rather sensibly, Evans and the Investec team have decided to market this as a fund that is doing sustainability FOR the returns, not in-spite of them. As such, it is aiming to deliver a return of 3 per cent more than the FTSE All Share index annually, taken as an average over a full market cycle (typically seven to ten years).
To give you a sense of what that means, between mid 2009 to late 2018 – the bottom of the market after the financial crisis to the bottom of the latest tumble – the FTSE All Share returned an average of 11 per cent a year. Add on 3 per cent, and you'd be looking at 14 per cent a year before all fees and charges.
As ever, though: past performance is not a guide to future performance and investments can fall as well as rise; and of course, Investec makes no claims to deliver this.
Our clients are looking to deliver their financial goals, so we need to understand that
On why the firm decided to set any performance targets at all, Evans says he felt it was important to do so to express his confidence in this investment style, which he really does have in bundles.
"I'm working with clients who, quite often, are looking to deliver their financial goals, so we need to understand that. For me, these are structurally growing areas and that gives me confidence that these are businesses that should have the ability to sustain good growth and good performance over time.
"The FTSE All Share can be volatile, not least due to the oil and gas stocks it contains, but we think that over a market cycle, investing in businesses with long term structural drivers is likely to give you the ability to deliver the required return."
Transition to transformation
For similar reasons to his focus on performance, Evans is clear that this fund is not looking to invest in cutting edge impact companies or projects – indeed as most such companies are unlisted, they wouldn't fall into its remit.
Evans says this doesn't mean this fund is sustainable 'light', or is 'jumping on a bandwagon' without having thought the strategy through, though. Indeed, it is comparably rigorous in its first 'negative' stage of screening: as well as filtering out traditional 'sin stocks' in tobacco, alcohol, arms and pornography, Evans also excludes all fossil fuel producers and heavy mining; a step beyond the usual mainstream approach.
He will, however, invest in technology firms that supply the fossil fuel industry. This is not a direct strategy, but rather a by-product of investing in the firms for their work in other industries where their technology is leading to reduced and more efficient energy consumption. He cites Aveva, a global industrial software company, as an example.
I expect the portfolio to have an increasing impact as the world continues to evolve
He says: "I'm very sensitive to this area, and what I don't want to do is encourage oil and gas production. I'm being clear when something doesn't have a 100 per cent positive impact, but what I am prepared to do is invest in a company if I can see the real tangible benefits of it making other industries far more efficient.
How I'm setting this out, is that this is a fund that is looking to invest in companies that have continual improvement, and so as a portfolio I expect it to have an increasing impact as the world continues to evolve."
This doesn't mean there aren't plenty of companies having a strong positive impact that Evans can invest in now, though. On the contrary, the manager insists that the UK is ripe territory for companies that are "helping to transition the global economy toward a sustainable future".
Ultimately, he adds, it's what the fund includes, not what its excludes that he believes really differentiates it from its peers, and which he is confident means the portfolio will win out over the long term.
The Investec UK Sustainable Equity fund has been rated 4 stars out of five by sustainable fund ratings agency 3d Investing