Ever wondered what sustainable fund managers ACTUALLY invest in? As ever, Good With Money is here to answer!
Our brand new series, Sustainable Stock Selectors, gives you exclusive access to the inside track on leading investment managers' portfolios, revealing the Good companies boosting returns for investors and contributing to a better world – as well as those that may have not quite lived up to their potential.
In our second installment Peter Michaelis, lead fund manager on the Liontrust Sustainable Investment team, reveals the sustainable technology leaders boosting his portfolio and two European stocks that just had to go.
Intertek (LSE: ITRK)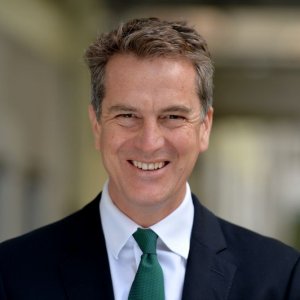 "Intertek is one of the largest and oldest testing companies in the world, providing complex and thorough testing, inspection and certification (TIC) services on thousands of products across many industries.
"The TIC industry helps to reduce the risk of product defects, health and safety accidents and poor-quality products. With more complex supply chains, product innovation, stringent regulations and ever-increasing consumer demands around sustainability, this sector enjoys a long-term structural growth rate that should continue to rise ahead of global GDP.
"We have identified Intertek as a positively-exposed company benefiting from structural growth in increasing safety standards, outsourcing, regulations and sustainability. Intertek is also increasing its value to customers by adding forward-looking risk mitigation services."
Halma (LON: HLMA)
"Elsewhere, we took advantage of the market sell off at the end of last year to start a new position in a company that has long been on our watch list, Halma.
"Playing into our 'improving industrial processes' investment theme, Halma owns a diverse collection of businesses providing products that save lives, prevent injuries and protect people and assets.
"These include products for environmental data recording, water quality testing and water distribution network monitoring, as well as UV water treatment. In the medical sector is produces devices that assess eye health and assist with eye surgery as well as critical components used by medical diagnostic OEMs and laboratories.
"The company has long-term relationships with clients, a thoughtful approach to asset allocation, and is exposed to structurally growing markets."
Valeo (FR:VL)
"This quarter we have sold down a holding we had in smart car parts manufacturer Valeo. A number of auto names had a tough 2018, struggling on the back of a range of concerns.
"These included waning demand as the economic cycle slows, increasing tariffs as the US continues to issue threats on trade, and the snappily-named Worldwide Harmonised Light Vehicle Test Procedure (WLTP), which is a new regulation on emissions that has caused delays for car manufacturers.
"This led to a challenging period for several holdings within our 'increasing auto safety' theme. While we remain confident in the trend towards safer cars, Valeo in particular is struggling to convert this into profitable growth and we therefore decided to exit the stock.
"We note the company has continued to underperform significantly after our exit."
Wessanen (WES.AS)
"Organic food distributor Wessanen also surprised the market with a warning mid-last year that lower-than-expected sales indicated fundamental issues that would impact longer-term performance.
"There are clear concerns around the company's ability to capture growth in the healthier eating market and as a result, we reviewed our holding and decided to exit.
"Although this was another difficult decision, we note the stock has continued to struggle, once again validating our action."
None of the above constitutes financial advice. Investments can (and frequently do) go down as well as up, and if you invest on the basis of this article, you do so at your own risk. Past performance is not a guide to future performance, and you could lose all your capital.