An ethical fashion start-up is building a sustainable circular economy in African communities by using ALL of its profits to fund local businesses.
ORIGIN, which sells organic cotton sweatshirts and t-shirts with artisanally-made pockets, was created by British husband and wife team Tom and Alice Cracknell.
The profits are used to fund sustainable community projects in Africa that support the tribes where the fabrics come from. Tom, a doctor specialising in global health, and Alice, whose background is in law and charity fundraising, saw a desperate need for a more sustainable source of funds in Africa while working together on development projects in Mali.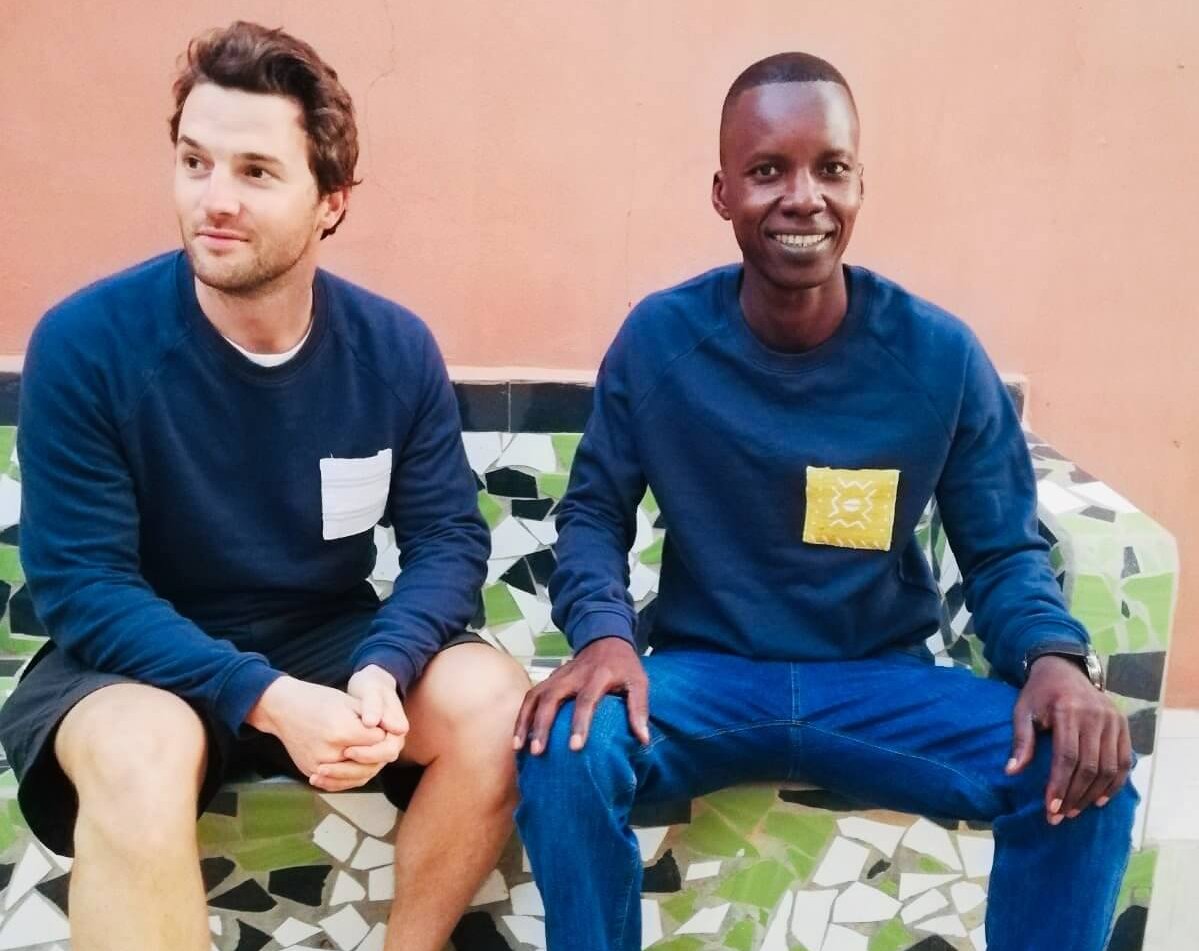 Alice told Good With Money: "It was the perfect storm when we met. We could see that charitable sources of giving were not working in Africa. It made us question the whole aid model.
"Rather than being given money that would run out, we wanted to find a sustainable way for local people to support themselves, build growing enterprises that address urgent needs in their communities and create jobs."
Fashion for good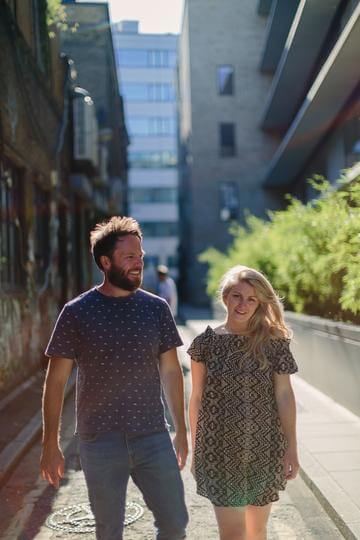 Despite neither of them having experience working in fashion, their shared passion for artisanal fabrics made in Africa sparked the idea for ORIGIN.
"We want to prove that fashion can be a force for good"
Alice said: "It's something we don't see in the UK. We are so far away from our fashion, we don't see where it comes from or how it is made. We were both excited about fabrics made in Africa, they are such high quality and the whole process of making them is incredible. We brought some fabrics back to the UK to have a play around and test the market. That was the start of ORIGIN. We want to prove that fashion can be a force for good."
The fabric used by ORIGIN is hand-woven and hand-dyed in African communities. The couple ran a pilot for the business in Mali where they already had contacts. It was a huge success and the profits from the sale of the products helped to fund a seamstress school that teaches women new skills and gives them the opportunity to find work. Alice said: "We then branched out to Brikama in The Gambia and the Simien Mountains in Ethiopia."
Profits for projects
In Ethiopia, profits are used to support a local sanitation business to provide toilets and running water to some of the mountains' most remote communities. In The Gambia, Tom and Alice are now running a new pilot project supporting local industry with the import and regulation of essential medication. The idea is to make medicine accessible and affordable to locals through a smartphone app. They are also raising funds from hand woven fabric made in the The Gambia to build a new hospital specialising in HIV care.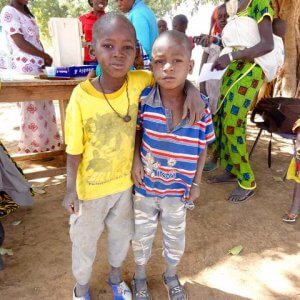 All of ORIGIN's profits are used to build vital community projects in the areas where the fabrics come from. It is crucial to the business that it is sustainable right through the supply chain. To achieve this, Tom and Alice have strict rules for projects that they fund. They must all be locally-led, sustainable from a local point of view (not a 'sink fund' for aid projects), environmentally-responsible, have a social impact goal and be appropriate to the local culture.
ORIGIN recently ran a successful crowdfunding campaign which raised more than £13,400 in just over a month. This has been invested in a new clothing collection.
ORIGIN clothing is available to buy through the website, or at ethical fashion stockists including Aida, Beyneu, Rhimani, and Beachhouse in Cornwall. Tom and Alice will also be selling their products at six festivals in the South West this summer.