Right now, the equivalent of one truck-load of textiles is being dumped into landfill or burned every SECOND. By 2025, the clothing waste accumulated between now and then will weigh as much as today's world population.
It's clear that the fashion industry needs a radical overhaul. From new technology that scans your clothing's history to clothes that grow with your child, we round up the top global companies working hard to do just that.
Circular fashion software
German start-up circular.fashion uses innovative technology to reduce waste. Its digital system can be used by fashion brands to make their products as circular as possible. A vast database provides information to producers about the most sustainable and easily recyclable materials, along with guidelines on how to design clothes to be easy to take apart for recycling at end of life.
circular.fashion has also developed a unique 'circularity ID', which can be sewn onto garments for consumers to scan and see the history and lifecycle of their item. The company says that the ID will be identifiable at sorting facilities, further improving ease of recycling.
Yak wool clothing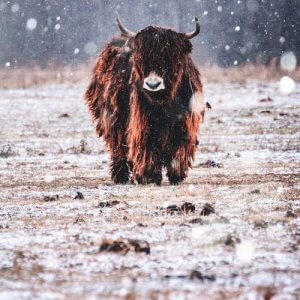 Global sustainable clothing brand kora aims to combat the environmental threat of microplastics found in synthetic materials.
According to scientists, about 60 per cent of the clothing worldwide is made from synthetic materials such as nylon and polyester. Through every wash, these materials shed off an abundance of plastic microfibers – most of which eventually end up in our oceans. Once these pieces of plastic are in the sea, there is no effective way of removing them.
These particles are ingested by marine life, which are eventually ingested by us. A 2018 study, published in scientific journal Environmental Pollution, of plastic particles in beer, salt and tap water found that the average human consumes 5,800 synthetic particles a year.
kora set out to tackle the problem, becoming the first company to develop natural yak wool into high performance technical fabrics for outdoor adventurers.
Starting from the raw wool, bought from a co-op of Tibetan yak herder families, kora designs its own "Hima-Layer" fabric.
As well as offering better breathability and natural odour resistance, clothing made from natural fibers also biodegrade in the ocean.  Wool typically decomposes within one to five years while synthetic fabrics, like nylon, take 30-40 years to completely break down.
kora also supports the traditional Tibetan way of life, by guaranteeing purchase of the yak wool every year, giving the co-op a guaranteed source of income.
Mineral-based outerwear
Swiss brand Dimpora has developed a biodegradable and mineral-based membrane for outdoor wear. The micro-thin membrane, called Sane Membrane, can be added to any material to keep it safe from the elements.
It is free from perfluorocarbons (PFCs), a common chemical compound in water-repellent clothing that has been shown to accumulate in the natural environment and contribute to health problems.
Dimpora's membrane can also be used with biodegradable polymers, making a fabric that will have less of an impact at the end of its life.
In 2017, a Greenpeace report condemned the use of per- and polyfluorinated chemicals (PFCs) in the clothing industry, as they are extremely hazardous and persistent in the environment.
An accumulation of PFCs has been found in the liver of polar bears and in human blood as well as in secluded mountains and lakes. Dimpora is helping to combat the issue by replacing fluorinated polymers with a new, even more effective material.
Fabric made from stinging nettles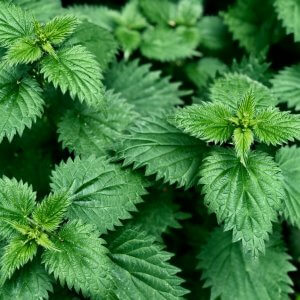 Kenyan company Green Nettle Textile uses stinging nettles as textile fibres. The innovative idea finds a use for a plant that grows in abundance and is considered a weed, and provides new revenue streams for Kenyan farmers while also producing sustainable clothing.
The Sustainable Sting project sees nettle plantations established in partnership
with local communities on steep non-arable land. The nettle stalks can be turned into a linen-like fabric, while the leftover leaves and shoots are sent for use in cosmetics and nutrition.
Clothes that grow with your children
Childrens clothing brand Petit Pli has invented a recycled, versatile and rainproof material that grows with the child. Its patent-pending structure enables the material to expand in two directions, remaining wearable for children between nine months and four years old.
Petit Pli wants to reduce the need for parents to keep buying new clothes for their growing children, and instil 'slow-fashion' values in children from a young age.
To make the clothes, Petit Pli has partnered with a Portuguese manufacturer that derives 30 per cent of their energy from solar panels.