Ever wondered what sustainable fund managers ACTUALLY invest in? As ever, Good With Money is here to answer!
Our brand new series, Sustainable Stock Selectors, gives you exclusive access to the inside track on leading investment managers' portfolios, revealing the Good companies boosting returns for investors and contributing to a better world – as well as those that may have not quite lived up to their potential.
In this installment Peter Michaelis, lead fund manager on the Liontrust Sustainable Investment team explains why he's backing visionary Danish energy company Ørsted, but ditching Italian cable maker Prysmian due to persistent problems at its latest undersea UK project, Western Link.
Ørsted (CPH: ORSTED)
Share price: 629.20 Danish Krone
1 year change: +56%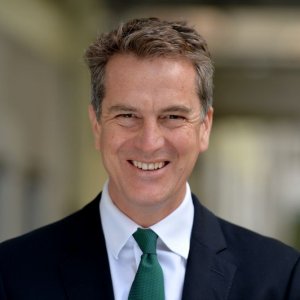 "Danish utility services company Ørsted focuses on offshore and onshore wind development and is a new addition to our portfolios.
"Speaking at the recent Bloomberg Sustainable Business Summit in London, Ørsted UK head Matthew Wright said switching to 100 per cent renewables is the only feasible business model for the future and companies failing to make the switch will not survive.
"Ørsted itself has changed to become a green energy company, a strategy that started in 2017 with the divestment of its oil and gas business. This saw the company rebrand from DONG (Danish Oil and Natural Gas) to take the name of Danish scientist Hans Christian Ørsted, who discovered electromagnetism.
Companies failing to make the switch to 100% renewable energy will not survive 
"At the end of May this year, Ørsted announced the former coal-fired Studstrup Power Station near Aarhus in Denmark would diversify its energy source of wood pellets with straw from Danish fields, as using different fuel types gives greater reliability of supply."
Prysmian (BIT: PRY)
Share price: 19.40 Euro
1 year change: -14%
"Italian firm Prysmian is the largest manufacturer of power and telecommunications cables in the world. Headquartered in Milan, it has about 30,000 employees across 50 countries, 112 production plants and 25 research and development centres. In 2018 it had sales of £9 billion (€10.1 billion), which were up on 2016 and 2017 sales, however profits were down.
"Over recent months, the firm has continued to struggle. We had previously liked the company for its leadership position in connectivity, which includes highly technical deep sea projects, but problems at one of these projects in the UK (Western Link) prompted a profit warning in June 2018. More recently, the company announced that the protection system on the cable had tripped during the commissioning phase, and also cancelled a planned shareholder meeting.
Our process looks for companies that can turn thematic drivers into high-quality earnings
"Our process looks for companies that can turn thematic drivers into high-quality earnings and while we have every faith in our 'increasing electricity generation from renewable sources' theme, we no longer have visibility on this company's earnings and have therefore exited the position."
Share price data is sourced by Good With Money from Google Finance and is correct to 12:00 BST 23 July 2019
The Liontrust Sustainable Investment team runs a suite of sustainable investment funds that are some of the longest running, best performing funds in the market. The team regularly features in our monthly 'Top 10 performing sustainable investment funds' feature, in June bagging three spots in the top ten.
To find out more, check out The Good Investment Review – your guide to the best sustainable funds available to UK investors – or visit www.liontrust.co.uk/sustainable