Hannah Mackintosh is a recently graduated trainee accountant from Bristol, and at 64, Londoner Julian Macqueen is a long-term ethical investor close to retirement age. They have very different financial profiles but share one thing in common: they want their money to do Good.
Keen for their money to help address some of the world's biggest challenges, such as the climate emergency and social inequality, both Hannah and Julian have chosen impact investment funds from Europe's leading sustainable bank (and Good With Money 'Good Egg' mark firm), Triodos.
Triodos Bank only lends to organisations generating social, environmental or cultural benefit. This includes social housing, charities and social enterprises, renewable energy, organic food and farming and fair trade.
Here we meet Hannah and Julian as part of our Good With Money "Little Stars" – a series of interviews with people who are already trying (and succeeding!) to make their money better reflect their values.
For more real life good money (and good living) news and tips, don't forget to sign up to our weekly newsletter here – voted by leading property peer-to-peer marketplace LendInvest as one of the top five must-read personal finance newsletters.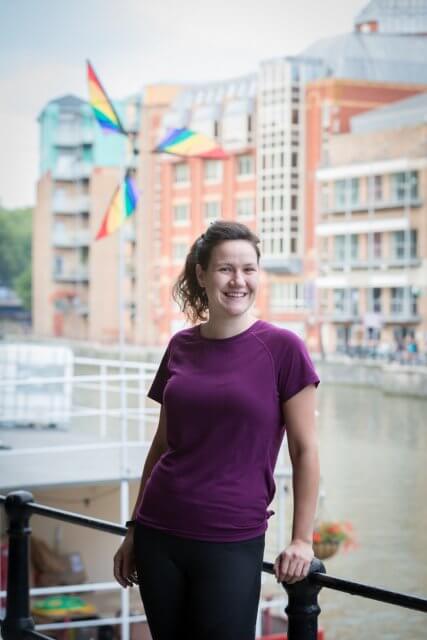 Hannah Mackintosh 
Fund – Triodos Global Equities Impact Fund
Hannah, 27, is training to be a chartered accountant in Bristol. When she took on a full-time job after graduating from university, Hannah decided to start setting aside some money each month for investment.
Hannah explains that she wanted her money to have a positive impact on the world as well as a positive financial return for her. She said: "Money is a powerful tool that can do both good and bad. As soon as I had some money to invest, I wanted it to go towards causes I believe in.
"Investing in companies that are doing good for people and the planet is a logical step for me. It's very important because it's so easy to be removed from the consequences of your investments."
Transparency was also crucial for Hannah in deciding which bank to invest with. She said: "I want to know where my money is going and exactly what I am supporting through my investments. I need assurance that my money is being used responsibly."
Hannah said she chose Triodos Bank because she wanted her money to support causes and companies that she believes in. She added: "I was also keen to actively avoid investing in companies I disagreed with or ones that have a negative social or environmental impact.
"Investing with Triodos made sense to me because I get a good return on my investment, and my money is having a positive impact and reflecting my values. Seeing the power of the fossil fuel divestment movement and the fear it put into the industry really made it hit home how powerful where you invest can be. When I realised there's a bank that allows you to use your money for good, it was a no brainer for me to invest with Triodos.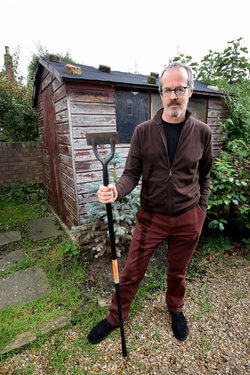 Julian Macqueen 
Fund – Triodos Global Equities Impact Fund and Triodos Crowdfunding
Julian Macqueen, 64, first started exploring ethical investments when deciding where to put his pension. He said: "When personal pension plans first came in, I wanted mine to be invested in an ethical fund. At the time it typically meant contributing to funds not linked to tobacco companies or the arms trade."
Since then, Julian has seen the ethical investment industry develop enormously. He was first attracted to Triodos Bank's funds by the prospect of taking a social and ethical approach to investing in global equities.
"Triodos fits my profile as an ethical investor," he said. "To me, ethical investment means looking closely at what the investment is for, who or what it will benefit and who is organising the particular project."
After coming into some money, Julian wanted to do something positive with it. He was keen for his money to support renewable energy and schemes which tackle homelessness. He has a particular interested in community-based energy projects.
Julian, who lives in London, said he enjoys knowing that his money is being used to support the things he is passionate about.
He said: "I first invested in the Triodos Sustainable Equities Fund. My next step was to support a community-based solar power project. When the bank launched its crowdfunding platform, I was impressed by the range of projects on offer and I appreciated the clear and comprehensive information on the various projects looking for support.
"I decided to use part of my global equities fund to invest in two of the projects on the crowdfunding platform. One was a community-based renewable energy project, and the other investment supported a firm working in the marine sector. While I accept that the risk always remains with the investor, I felt confident that the projects I had decided to support were strong in their social and business aims. I have had a long-term interest in ethical investment and I think the Triodos approach to the sector shows how it can grow and prosper in the future."
---
Read more about the Good Egg mark scheme, for companies that only do good with people's cash, here
---