When farmer Anthony Davison noticed onions grown on his farm on a supermarket shelf marked up EIGHT times, he knew there must be a smarter – and more sustainable – way of selling food.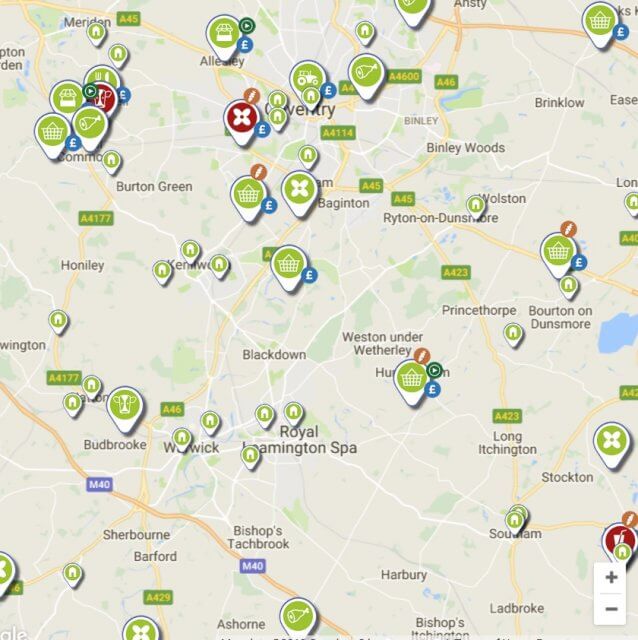 That's what sparked the idea for Bigbarn, a social enterprise that connects consumers directly with the farmers growing the food. Bigbarn enables shoppers to find good, local and accountable food through a constantly updating online food map. Nineteen years after Bigbarn was started, the map now includes more than 7,000 food and drink outlets and gets an average of 3,500 visitors per day.
Anthony said: "The idea for Bigbarn came to me after I saw some onions grown on my farm on the shelf in Tesco at eight times the price I'd sold them for. They were marked up from £110 per tonne to £850 per tonne. That huge margin gave me an idea. I thought that if farmers could sell directly to consumers, it would mean a far better deal for both – and be infinitely better for the environment.
"On average farmers only get nine pence in every £1 you spend on food in the supermarket. We want to reverse this trend towards the growing mass production of food and control of the market by big business and retailers. Local and direct trade gives farmers a much higher percentage of the retail price, and more incentive to grow quality food for local people instead of commodities for world markets.
"By cutting out the big supermarkets, consumers can connect with local food and farmers, influence what is grown and be encouraged to cook more healthily at home. Another huge benefit to buying locally-grown, sustainable food is that it shortens the food supply chain, cutting out a lot of food miles."
Choosing local food from local shops also drastically reduces the need for plastic. Anthony said: "Farm shops and butchers are cutting out plastic. They don't have the risk of contamination and damage during transport you get with mass-produced food. If you think about the food you buy in a supermarket, it's often encased in hard plastic and then wrapped in cling film. At a farm shop, there's often no packaging at all and the butcher will give you meat wrapped in a bit of wax paper. Local outlets also listen to their customers – if you say 'I don't want plastic', they'll act on that instantly."
Bigbarn is a Community Interest Company, meaning it is effectively owned by its communities of food and drink producers, and consumers. Anthony said: "Consumers can have a say in what is grown and by buying direct get cheaper, fresher food than the supermarket can provide."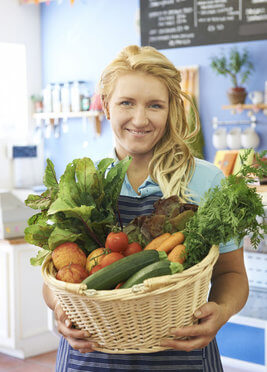 Bigbarn's innovative 'Crop for the Shop' scheme enables consumers to take food they have grown themselves in their own garden or allotment to local food outlets to sell. Anthony said: "I saw the potential for small shops losing customers to the supermarkets and decided to make it a part of Bigbarn's activities; giving those shops taking part a chance to literally 'put themselves on the map'.
"The aim, from the start, was that the shop would get great produce to sell and, by cutting out the middle men, be cheaper than the supermarket. They also get new customers, from those bringing their produce, and others buying it, and have the chance to sell the freshest possible produce grown on their doorstep.
"Best of all, what's grown in the garden or allotment is often far more exciting than commercial crops so local shops can boast about unusual varieties, rather than offering the same as the supermarket down the road."
"Our aim is to divert as much of the £120 billion spent with UK supermarkets a year as possible to farmers and local shops. This would have massive economic and social benefits for all."
Bigbarn encourages other websites to help spread the word through an affiliate scheme to share income. Anthony said: "The more websites that carry the map the better, and we encourage this by sharing income. Partner websites using the map will have a tracking code and can take orders and earn commission on trade and sign ups."
Anthony says the aim for Bigbarn is to grow big enough to give substantial trade back to farmers and local shops. He said: "Our aim is to divert as much of the £120 billion spent with UK supermarkets a year as possible to farmers and local shops. This would have massive economic and social benefits for all."
Anthony is also keen for school children to be taught the benefits of buying healthy, locally-grown food. He said: "We run the 'Crop For The Shop' scheme within schools where the children grow and harvest vegetables themselves, before taking them to local outlets to sell. Anthony said: "This project has been an outstanding success. What better way to educate people about the health and environmental benefits of local, sustainable food than to teach it in schools."