Ever wondered what sustainable fund managers ACTUALLY invest in? As ever, Good With Money is here to answer!
Our new series, Sustainable Stock Selectors, gives you exclusive access to the inside track on leading investment managers' portfolios, revealing the Good companies boosting returns for investors and contributing to a better world – as well as those that may have not quite lived up to their potential.
In this instalment, Mike Appleby, Investment Manager on the Liontrust Sustainable Investment team, reveals how the fast-changing transport and fitness industries have provided four new exciting additions to his portfolio.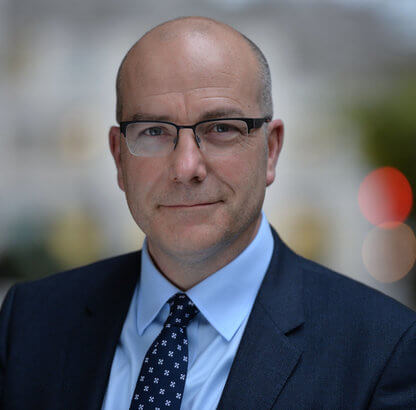 "Key to our thematic work on the Liontrust Sustainable Investment team is understanding the biggest issues of our time, identifying the opportunities in solving them and investing in companies maximising those impacts to maximise returns – and we currently see a major shift going on in the autos space.
The 'peak car'
Emissions controls have fundamentally altered this industry but, to be clear, the problems we see now are not just focused on diesel versus petrol, or hybrid versus full electric. Rather it is society starting to re-evaluate whether a car is needed at all. This is driving the notion of 'peak car' and we feel analysts are missing what the public is increasingly realising – that driving is no longer fun or convenient.
Overall, we see the transport sector shifting focus from traditional internal combustion engine and powertrain cars to auto safety, multi-modal transport and trains and we have added companies including Trainline and Knorr Bremse to our portfolios.
Convenience and ticketing are hurdles to greater train use and Trainline has significant impact there, selling tickets through various online platforms. Another way trains can take market share from aviation lies in high speed rail and Knorr Bremse's braking systems can have a key impact on safety, which unlocks speed.
Fitness industry
We also added two names under our investment theme of enabling healthier lifestyles; Italian fitness equipment manufacturer Technogym and low-cost gym operator Basic-Fit, which is active in five countries, the Netherlands, Belgium, Luxembourg, France and Spain.
The fitness industry is undergoing structural growth, with gym penetration rates and activity levels continuing to increase as people recognise the need to exercise more to tackle obesity, type 2 diabetes, and inactivity. We expect this shift to lead to the sportwear, gym and fitness equipment markets growing steadily over the coming decades."