It's that time of the year when most of us have caved in and switched the heating on (there's only so many jumpers and ski socks you can wear after all. Heating is NOT cheating).
Mercifully, there is now an incredible selection of 100% green energy tariffs on the market for you to choose from that are also relatively cheap – at least there or thereabouts the best buys.
And thanks to automatic switching sites such as Look After My Bills, you can ensure you are always on the cheapest AND greenest available.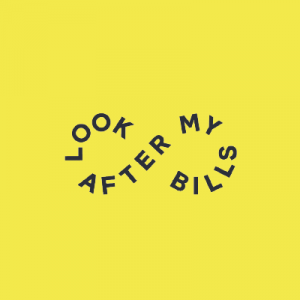 How does it work?
Look After My Bills (you might have seen the founders on Dragon's Den a while back) allows you to choose whether you want renewable energy only on the information form (it looks like this):

It will then select the cheapest renewable energy tariff on the market for you – and keep you on the cheapest one for good by auto-switching you each time a new deal comes up.
See below for some renewable energy suppliers we like:
Edit November 2021: Please note that Bulb has now gone into 'special administration' in the UK because of the energy crisis that has sent wholesale gas prices soaring.
Named as Britain's fastest growing company in December 2018, leading renewable energy provider Bulb offers 'green gas' as well as electricity, with 10 per cent of its gas supply coming from biomass – or anaerobic digestion. All of its electricity supply is renewable, generated via hydropower. The company has one 'single tariff' for gas and electricity, which is competitive when compared to the dread Standard Variable Tariffs (SVTs) with the big six, but is not the cheapest on the market. It is also a certified B Corp.
One of the original green energy pioneers, Ecotricity continues to push the renewable energy envelope with its plans to boost its current 12 per cent green gas offering with its green gas mills – the first of which has just been given the green light for construction. As well as 100 per cent renewable electricity, Ecotricity is also the only energy provider to calculate its entire footprint – per customer. It is also the only provider to be registered with the Vegan Society, promising that none of its biomass contains animal products.
Another old favourite, Good Energy also both generates and supplies renewable energy, with 100 per cent of its electricity generated by its wind and solar farms, as well as through hydroelectricty and biofuels. Around 6 per cent of its gas is renewable, with the remainder of its carbon footprint offset through schemes including biofuels in Vietnam, forestry projects in Malawi and small scale energy efficiency schemes in Nepal.
Green Energy is the only UK provider supplying both 100 per cent renewable electricity and 100 per cent green biomethane gas. The former is generated from solar, wind and hydro while its gas is generated through anaerobic digestion using pig waste at the company's Gask Farm site. It is certified by the Green Gas Certification Scheme (GGCS), which tracks biomethane through the supply chain. The firm has 4 out of five stars based on 650 reviews on Trust Pilot.
The UK's largest investor in solar generation, Octopus has built over 150 solar farms in the UK, generating 40 per cent of our large-scale solar. It says its Super Green tariff is fully carbon neutral, offering 100 per cent renewable electricity and full carbon offsets for gas.
---