🎄 Christmas Good With Money exclusive offers and prize draws 
Share our newsletter sign-up link with a friend. If they sign up, you will be entered into a prize draw for £50 Ethical Superstore vouchers. Draw on December 18.
Sign up to ShoppingPal  and find out the goodness rating of all the retailers you shop with this Christmas, plus get rewards for more sustainable shopping. Enter code GOODMONEYGIRL and get 5 free prize draw tickets.
---
Peer-to-peer ethical investment platform Abundance is offering a cashback bonus for new investments in its green social and affordable housing project.
Abundance will pay two per cent cashback upfront for all new investments made before December 31. The project, which aims to tackle the UK's chronic social housing shortage while also helping the drive towards Net Zero, offers a six per cent return over a 2.5 year term.
We want to prove that it is possible for social and affordable housing to also be environmentally-friendly and highly energy efficient.
The new homes will be built in Liverpool by housing developer Octevo Housing Solutions to the highest green and energy efficiency standards. They will use 80 to 93 per cent less energy than the average UK home, helping to reduce fuel poverty by significantly reducing tenants' bills.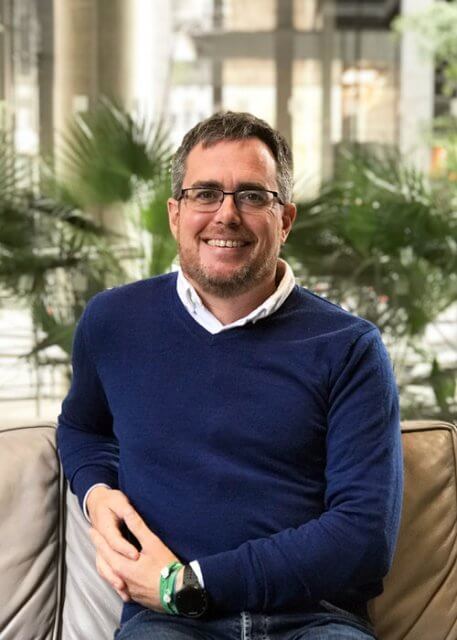 Bruce Davis, co-founder and joint managing director of Abundance, told Good With Money: "We want to prove that it is possible for social and affordable housing to also be environmentally-friendly and highly energy efficient."
The project comes as new figures out this week reveal the true scale of the UK's affordable housing crisis. Last year only 37,825 new homes were built to be let at discounted rents despite a national housing waiting list of more than 1.1 million households.
Mr Davis said: "The current model of funding homes, whether it's social housing or private, is completely broken. The way that property makes money, where profit is in the sales margin, is not conducive with taking the heat out of the property market.
"There are also huge issues with planning. Even where there is an agreement to include social housing in a new development, developers will cite commercial issues for why can't deliver as many as promised. We have worked with developers to come up with a much better model."
Octevo builds homes specifically for the long-term rental market. This provides secure long-term cash flows that help enable investment in low carbon measures by spreading the up-front costs over a longer period of time. This innovative approach creates a sustainable model for building the greener, affordable homes needed for the UK to hit its target of Net Zero emissions by 2050.
"At present there is little incentive for developers to put green measures into homes because they want to get a profit soon after sale," said Mr Davis. "Octevo doesn't sell the homes immediately, it funds them with a bond and this is repaid when it is refinanced with a lease. Because the lease is over 50 years, the cost of the green measures is spread out."
The new homes will be built with improved glazing and insulation, reducing their heating requirement, and ground-source heat pumps will deliver further emission and energy savings. Electricity will be generated on site by solar panels, while water efficient systems will reduce water use.
Mr Davis said: "Adding these green measures adds 10 per cent to the cost of a new build, so if your profit is in the sales margin you're not going to just give that extra cost away. We are building good quality homes that people can live in for 50 years so this extra cost is spread out. We're using finance to unlock a completely different way of building homes. This new project will lead the market in standards for green affordable homes."
"Many of our investors want to see more social housing being built that is green-focussed."
This new model is unique in its ability to tackle the desperate need for social and affordable housing while also helping the UK's drive towards Net Zero.
Mr Davis said: "There are Net Zero homes out there, but generally they are not affordable. We want to provide the solution for the greenest possible homes while also delivering on the urgent need for affordable social housing."
Octevo previously raised funds through Abundance in October 2018, reaching its full target amount of £4.25 million. The original development is now nearing completion and a second project completed its fund raise of £3.1 million in September and work is underway.
As with all investment offers through Abundance, this new project raises money through tradeable debentures. The minimum investment is just £5 and the debentures are eligible to be held in an Innovative Finance ISA so returns can be tax-free. Mr Davis said: "Many of our investors want to see more social housing being built that is green-focussed."
The fund has raised £649,000 so far towards its first target of £2 million, which will enable the development to get started in January. Mr Davis said: "To give this a boost we are now offering two per cent cashback paid upfront on all investments  towards the first £2 million until December 31." The end target for the project is £6.85 million.