A new financial planning app that helps people afford big life events has launched an equity crowdfund to raise £250,000.
Lifetise aims to take complex life decisions – including buying a home, having children, getting married and retiring – and make them fun through interactive, easy-to-use online tools.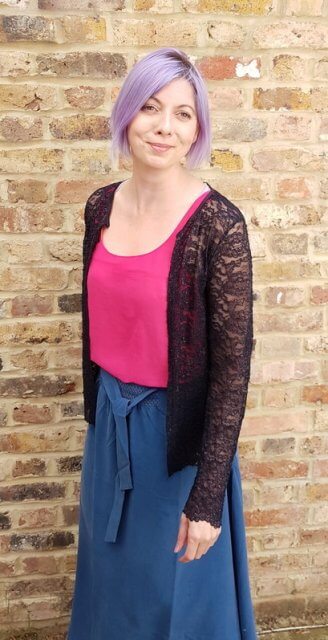 Co-founder Caroline Hughes told Good With Money: "We want people to feel confident when they look into their future. Lifetise offers tools to help them understand their money better and make plans that will enable them to afford the things they really want in life."
The crowdfund through Seedrs – which is offering 5.8 per cent equity in the company – is off to a flying start with 42 per cent of the £250,000 target met just 48 hours after it was launched. With a minimum investment of £10, Caroline said she and partner Nick Wasmuth are keen to enable their customers to also be investors. "That's who we're building the company for after all," she said.
Please note that the value of investments, and the income or capital entitlement which may derive from them, if any, may go down as well as up and is not guaranteed; therefore investors may not get back the amount originally invested.
A Game of Life
Caroline and Nick took inspiration for Lifetise from Eighties board game Game of Life where players move a car token around the board and make choices related to family, career, and other life milestones. The winner is the player who makes it to retirement with the most money.
"That seemed like a perfect model for what we were trying to do,"  said Caroline. "What we feel makes us so unique is that we've designed Lifetise in a very game-like way."
So far, two products have been launched on the app. The first is Homefinder which shows how much you can afford to spend on a home and how long it will take to save. An interactive map also makes it easy to see where in the UK you can afford to buy.
Caroline said: "We know from our own experience, and our friends, that the idea of getting on the property ladder can feel out of reach. No-one really talks about how long it takes to save for a deposit, or how much money they can borrow for a mortgage. It can be difficult to know where to start."
Help affording to buy a home
The couple designed Homefinder for people to explore the possibilities available to them. From getting a mortgage in principle to paying stamp duty, the tool walks you through the home buying process all the way through to exchange and completion.
Caroline said: "It doesn't matter if it's going to take you a few years to save enough for your deposit, or if your first-choice area is too expensive. It just matters that you've created a plan for yourself and taken that first important step."
Calculating childcare costs
The second live tool is Childminder, which helps parents calculate the costs of childcare and how many days they need to work.
Although the couple don't have children themselves, Caroline said they saw how friends struggled to afford to return to work after becoming parents. To help with this issue, the Childminder tool calculates the costs of childcare at different stages of a child's life.
Caroline said: "Again, we want to help people explore all their options. We don't assume that one parent will work full-time and the other will work part-time. Maybe both parents want to do four days a week.
"We've also included grandparents as a childcare option. You'd be amazed at how many of our members have used both Homefinder and Childminder together to see how much they could save if they moved near the grandparents and got some free help a few days a week!"
Our ultimate vision can be described as 'The Sims for your real life'. A world where you can play out different life scenarios and see how they impact your finances and your happiness.
In 2019 Lifetise was selected for Accenture's Fintech Innovation Lab, where it was showcased to major banks and insurance companies. Caroline said: "We talked to them about the financial help that people need and looked at ways we could partner up so people can access Lifetise tools directly through their bank. We could have an announcement to make in this space soon."
Positive feedback
Since being chosen for Accenture, more than 12,000 people have used the Lifetise app. Caroline said: "We've been overwhelmed by the positive response. I'm most proud of feedback from women returning to work after maternity leave who said the Childminder tool gave them much more confidence when negotiating their hours and pay with their employer."
The couple are currently building more tools for the app to help with things like paying down debt and planning for bigger purchases such as holidays, cars, festivals and education.
Caroline said: "Now we're building the full platform that will allow people to plan all their major goals over an entire lifetime, playing out different scenarios to see what works best for them.
"Our ultimate vision can be described as 'The Sims for your real life'. A world where you can play out different life scenarios and see how they impact your finances and your happiness."