Edit: In March 2023, Clim8 announced that it is closing down. It will no longer be taking on new customers and will be available to existing customers until May 2023. 
New sustainable investment app Clim8 – which enables people to make a profit AND a positive impact on the planet – has launched a crowdfunding campaign to raise £400,000.
The app will make it simple for anyone to invest their money in publicly-listed businesses that are actively helping to tackle the climate crisis and bring about tangible positive change.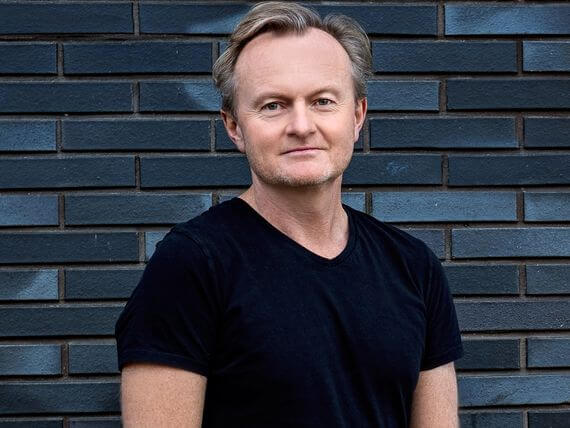 Chief Executive Duncan Grierson told Good With Money that while the world is in the grip of the coronavirus pandemic, it is crucial not to lose sight of what remains the biggest threat to our planet – climate change. He said the fast and committed global response to the coronavirus crisis proves what can be achieved with the right mindset.
He said: "We hope that the virus will result in a change of mindset, that more people will wake up to the fact that climate change is a much bigger threat. This crisis has proven unequivocally that action can happen quickly and decisively in response to global crises."
With coronavirus highlighting the importance of long-term saving and investing, Clim8 makes it possible for anyone to make a difference to climate change while gaining financial security for themselves and their family.
Crowdfund
The app already has a waiting list of 5,000 people, with many of them also signed up to the crowdfunding round. The latest fundraise – comes on the back of a successful seed campaign in October which raised £650,000 from a group of finance executives. The new funds will be used to complete the platform build, grow the team and support further business growth.
Investments through the Clim8 app – which is set to launch this summer – will span six themes: clean energy, clean technology, sustainable food, clean water, smart mobility and recycling.
"We want to enable people to make a real difference to climate change with their savings," said Grierson. "We all need to be more sustainable in the way that we live, from what we eat and wear to how we get to work. But the most powerful tool we have to make positive change is by far our savings."
Positive impact
He added that while public interest in sustainable investment has been growing fast, there are still very few investment services out there that allow you to genuinely make a positive impact.
He said: "The term ESG [environmental, social and governance issues] is widely misused as a marketing tool, when in reality many of these products are not very green at all. I strongly believe that we can and must do a better job. With Clim8 Invest, we can guarantee that every single pound an investor puts into their portfolio will be used to make a positive impact."
Grierson said the app will be simple to understand and very user friendly, making it possible for any demographic to be able to use it.
With six of the nine members of his team being female, he said they are promoting an inclusive structure and product. "We have hired very smart people," he said. "It just happens that most of them are female and across a range of ages."
Sustainability entrepreneur
Until the 2019 private fundraise, Grierson had funded the company himself. He has long been passionate about positive impact, having previously invested in a range of sustainability-focused companies. He founded waste-to-biofuel technology company Sterecycle, which was backed by Goldman Sachs and Fidelity among others, and is an Entrepreneur of the Year Cleantech award winner.
But he said it is the thought of his children (who are aged five and eight) being faced with the damage previous generations have done to our planet that inspires him to raise awareness around sustainable investing.
He said: "We've now got just 10 years to make a difference. I want Clim8 to both make a tangible impact and help to raise awareness."
Positive impact and profit
Grierson aims to debunk the myth that investing your money sustainably means taking a lower return. He said: "We think the opposite is true, that you can get very good returns. That's because a company that is truly sustainable and provides a solution for climate change is ripe for high growth. That means your shareholding will grow well too. It's very logical really."
The long-term mission for Clim8 is to move billions of pounds of investments into clean energy and truly green, sustainable companies. Grierson said: "Ultimately, I want hundreds of thousands of users on the platform getting good returns and feeling good about making an impact."