A new online eco-planner aims to help people live a more sustainable life and cut their personal carbon footprint in half.
Giki Zero, which launches today, calculates the impact your individual lifestyle has on the planet, finds ways for you to reduce it and celebrates your successes along the way.
It is the latest tool from Giki (short for 'Get Involved, Know your Impact') following the success of Giki Badges – a shopping app that allows consumers to scan supermarket products to see how sustainable they are.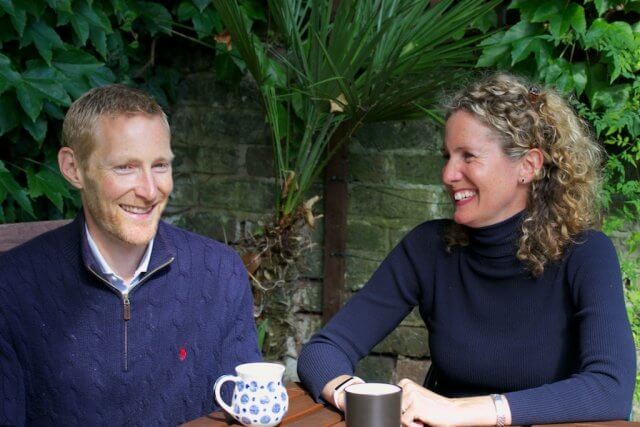 James Hand, who co-founded Giki with wife Jo, told Good With Money: "It's clear that people really want to make their lifestyles more sustainable, they just need to know what they can do and how. Giki Zero gives people an understanding of the impact each area of their lives has on the planet and shows the steps they can take to bring that impact down."
The website estimates your carbon footprint by asking a series of questions such as what your usual diet is, if you own a car, have pets, and whether you fly abroad on holiday. You can also tell it if your pensions and other savings are with providers that don't invest in fossil fuels. To make your calculation as accurate as possible, you can input more detailed information such as how many pieces of clothing you buy each year.
Your personal footprint is broken down into six sectors: home, transport, food, purchases, financial services, and conservation so you can see which area of your lifestyle is impacting the planet the most.
Giki Zero will then compare your carbon footprint with the UK average of nine tonnes as well as a target of 2.5 tonnes. This is what scientists say we must all get to by 2025 if we are to limit global temperatures to 1.5C and avoid the most dangerous effects of climate change.
Action plan
Finally, Giki Zero comes up with a personalised action plan with simple steps you can take to reduce your environmental impact. You can also see how planting trees can give you a boost as you look to reduce your footprint over time.
James said: "We aren't offering a quick fix and we don't expect people to change their entire lives overnight. This is about changing one habit at a time – whatever your starting point, there will be a step you can take in the right direction today and another tomorrow."

You'll be given a Giki score, which is a single measure covering everything that you're doing and can improve it by taking and completing steps to cut your footprint. A score of 1000 means you have succeeded in leading a sustainable life. As you complete steps you'll win badges which will boost your Giki score.
Giki Zero shows people how big the carbon impact of their money can be, and the huge difference that can be made simply by changing to a more ethical bank.
Fossil fuels
Under the financial services section of the app, you can see the carbon impact of your savings and pensions. To help calculate this, James researched how much money the UK's biggest banks invest in fossil fuel companies – one of the main drivers of climate change.
Accounts for the top five high street banks – HSBC, Barclays, Lloyds Bank, Santander and Natwest – revealed that around £2 in £100 in every bank account or Cash ISA could be going into fossil fuel companies.
James said: "Many people will have no clue that the money they have in a current account doesn't just sit there, and that it is actually being invested by the bank.
"Giki Zero shows people how big the carbon impact of their money can be, and the huge difference that can be made simply by changing to a more ethical bank."
James said the success of Giki Badges shows how big the appetite is among the public to make changes for the better. He said: "Giki Badges has been downloaded 45,000 times and this is just through word of mouth as we didn't have a marketing budget. Of these, 80 per cent said they have changed their shopping habits as a result of the app.
"This is a really powerful finding and Giki Zero aims to build on this. Our 'mini aim' is for people to use the app and enjoy cutting their carbon footprint where they can. Ultimately we want tens of thousands of people using it so we can help to bring about major change."