Ethical investment platform Abundance has launched the first investment opportunity in its 'Build Back Better' initiative to help the UK rebuild from the COVID-19 crisis.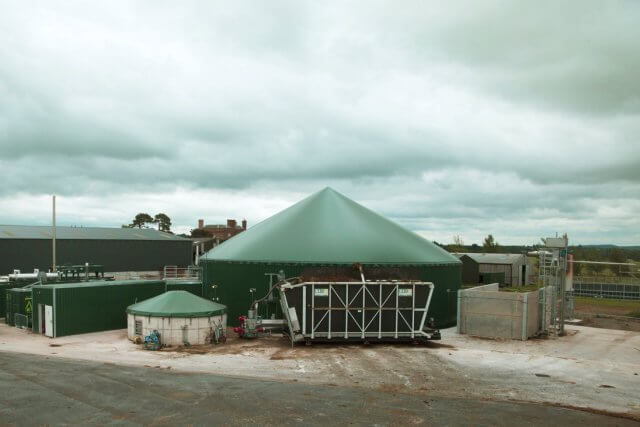 Abundance – a Good With Money 'Good Egg' firm – is offering the chance to invest in British renewables firm Agrogen, which is working to make green anaerobic digestion (AD) technology more sustainable.
Agrogen aims to make the technology part of a circular economy and therefore help the UK to achieve a 'Net Zero' future. Its plant in Staffordshire uses waste materials to generate biogas, which is then combusted to generate heat and electricity. The digestate that remains is a nutrient-rich fertiliser which is used on the farm and neighbouring farms, so nothing is wasted. Even the heat is used to dry logs, which are sold for domestic use.
---
Three new sustainable funds for 2020
---
The investment – with a target raise of £2.65 million – is via regulated, tradeable debentures paying a 7.1 per cent internal rate of return (IRR) per year over a 16 year term. An IRR is often used for comparing investments that pay back your capital at different times over the life of the investment and may also pay back different amounts of income over time.
The calculation takes the investment committed at the start, and the date and amount of payments returned over time. Money in your pocket today rather than tomorrow has a greater value because of the opportunity to do something else with it (whether that is reinvesting it or just spending it). So IRR takes into consideration not just how much you get back, but also when you get it back.
With a minimum investment of £5, the new Abundance investment is eligible for inclusion in its Innovative Finance ISA or SIPP. It is the first of a series that farmer Rob Greenow proposes to launch on Abundance to refinance his existing AD installations and fund the expansion of the business.
The long-term plan is to roll the technology out to more AD plants in the UK, enabling them to run on a broader range of wastes, reducing the need for energy crops and helping UK farmers build a more circular farming economy. 
Bruce Davis, co-founder and managing director of Abundance, said: "AD is the unsung hero of the renewable energy sector and we have been looking for an investment in this sector for many years.
---
See our latest Good Investment Review for more sustainable funds
---
"People like Rob are showing farmers how they can make an important contribution to our green recovery – not only through producing homegrown food, but homegrown energy too. Agrogen is a great opportunity for investors to support a circular economy solution that can help UK agriculture to build back better after the pandemic."
Mr Greenow said: "Agricultural 'waste' is a valuable resource, providing not only renewable energy but also fertiliser which can be used on local farms.
"We want to lead the AD industry by improving our environmental performance even further and this new technology, already used successfully in Austria, offers a greener and better way for farms using AD to generate energy from their waste products. We're excited about enabling like-minded investors to share our enthusiasm!"