With the coronavirus crisis speeding up our transition to a digital and cashless society, more people than ever are turning to technology to manage their money.
However, it can be easy to feel confused and overwhelmed by the sheer number of apps and products on offer – especially when they all appear to do the same thing on the face of it.
In response to demand for more guidance on how to choose between different products, Good With Money has introduced 'need to know' product and provider reviews.
Here we look at
Tandem Bank
– an app-based bank that aims to make it easier for you to manage your money. While it is a fully-regulated bank, Tandem does not offer its own current account.
Instead, it acts as a pocket accountant, pairing itself with your existing bank accounts to look at your income and spending from all directions. It will then show you how you could spend less, and save more. Tandem does offer its own credit card and savings account.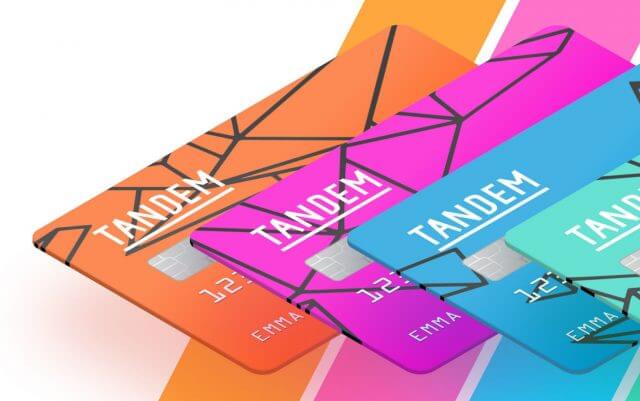 The deal
Tandem connects with the bank accounts you already have so you can see all your spending and savings together in one app. It's part of a new wave of budgeting apps that use Open Banking (where banks must share a customer's information if they ask it to).
Tandem analyses your day-to-day spending, bills and standing orders and uses this data to advise you on where and how you could do better.
It will give you tips on where you can find services and suppliers for the things you usually spend your money on at cheaper prices, and calculate how much you can afford to put into savings each month. Its savings account comes with a competitive fixed interest rate and you can choose to put in a regular amount each month and/or make deposits through the app whenever you like. It also offers a credit card which has no fees on payments or cash withdrawals abroad, making it a useful travel companion.
User-friendliness
The Tandem app is as simple to use as it gets, with no fancy graphics or unnecessary extra features.
The homepage is split into four tabs:
Recent highlights. Tandem pulls out transactions it sees as important so you see them on a separate feed.
Accounts. This is where you'll see the balance and transactions on all your accounts. You can link multiple accounts to the tandem app and keep an eye on all the activity on them in one place. Tandem offers a credit card which can be connected. This feature is compatible with most traditional banks and also with many challenger banks (including Monzo and Revolut).
Support. Tandem offers support on instant chat, email or by phone. Lines are open Monday to Friday in office hours.
Settings. You can control the app's setup here.
Is it safe?
Tandem Bank is covered by the Financial Services Compensation Scheme (FSCS), meaning you are covered for up to £85,000 if it was to go bust.
Tandem does not have access to the log-in details for the bank accounts you connect to it. It has 'read-only' access meaning it can look at your transactions but does not actually store your money. This means there is less risk than with other banking apps.
If your phone or personal details are stolen, you can contact customer service to have your account shut down instantly.
Sustainable option
Tandem brings all of your existing financial accounts into one place, and therefore doesn't have its own sustainable option for your money.
In March 2020, Tandem confirmed it had raised £60 million through investors and had bought a 'green lender' which helps consumers to buy solar panels for their homes.
Unique selling points
View all your money in one place. Thanks to Open Banking, you can keep an eye on your spending and savings without having to log in to all your accounts separately.
Pocket accountant. Tandem analyses all your spending, saving you time and effort. It will give you tips on where and how you can save money
Competitive savings account. Tandem offers a fixed saver account, letting you put money away for 1, 2 or 3 years (the longer you choose, the higher the interest rate). As it's fixed you can't withdraw your money until the term ends, but the fixed interest rate means you know exactly how much your money will grow.
'Auto saving'. Tandem will predict how much it thinks you can afford to set aside each month. You can also make deposits into your Tandem savings account whenever you like.
The plus points
Compatible with most banks. You can connect most bank accounts (including many challenger ones) to Tandem. This has been a problem for some of its competitors such as Snoop, which aren't yet compatible with some major banks.
Simple design. The simple layout makes Tandem easy to use, making it suitable for those who aren't used to banking online.
Quick set-up. Download the app and get going in just a few minutes.
Save more. With Tandem keeping track of your everyday spending and calculating where and how you can save, it's likely that your money will go further.
Competitive rates. Both the credit card and fixed-rate savers account have competitive rates, beating many of the traditional banks.
Credit card great for travel. There are no fees on payments or cash withdrawals when you use the Tandem credit card abroad.
Any drawbacks?
No current account. While Tandem can look at and analyse your current accounts from other banks, it does not yet offer one itself.
Read-only. You can't actually spend or move money around using the Tandem app – so you'll still need to log in to your other banks separately to do that.
Cost of use
The Tandem app is completely free to use. It makes a profit primarily through its credit cards, which have an 18.9 per cent APR.
How do these costs compare to competitors?
Tandem's main competitors – Snoop, Emma, Yolt and Money Dashboard, are all free to use.
Moneyhub charges a subscription fee of £0.99 per month, but it says this means it won't then need to sell your information on to third parties to make a profit.
Emma does offer a paid subscription service – Emma Pro – which give you a slightly more tailored service for £6.99 a month or £41.99 a year.
Other options
Similar digital banks worth considering are:

---
 Top 5 ethical current accounts for 2020
---
Good With Money occasionally uses affiliate links to providers or offers, where relevant. This means that if you open an account or buy a service after following the link, Good With Money is paid a small referral fee. We choose our affiliates carefully and in line with the overall mission of the site.