Good With Money is pleased to launch its second annual guide to impact investing, in partnership with Triodos Bank.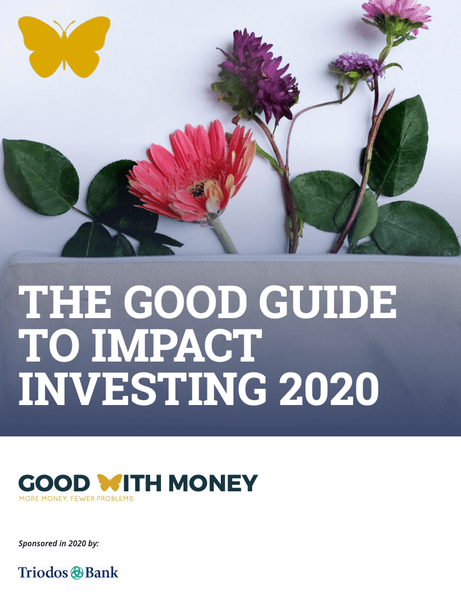 Entering the world of investing for impact can feel a bit like going down the rabbit hole: once you are in, you are like Alice in Wonderland, led down many paths and getting quite involved in a confusing world of terms you've never seen before.
But it truly is the investment equivalent of Wonderland.
This guide is full of useful information to help get you started on your journey to making your money match your values, including explanations of ways this approach differs to other types of ethical or sustainable investing, the platforms and apps that you can use to get going, the top-rated positive impact funds in the UK that you can add to your ISA – plus how to spot 'SDG-wash' (page 12), as well as resources for further information.
Join us in 2020 as we are #AimingForI for a #NicerISA this year, and every year.
Happy reading!
For some of our other guides, including the Good Guide to Pensions and Investing for Women, go here.