Hargreaves Lansdown is the UK's biggest DIY investment platform, looking after more than £1.06 billion on behalf of around 1.4 million clients. A one-stop-shop for shares, funds, Junior ISAs, ISAs, pensions and cash, it has the investment market pretty much covered.
But with such tremendous power in its hands to do good for the planet and society while also making a profit for its investors, just how green is Hargreaves Lansdown?
Emma Wall, the company's Head of Investment Analysis, told Good With Money about the changes it's been making to help customers more easily align their money with their morals.
Good risk management
Not so long ago, Hargreaves Lansdown may have viewed sustainable investing as a niche option. But with evidence mounting to show that sustainable, well-run companies perform better on average than their peers, this is no longer the case. 
In the 12 months to June 2020, flows into ESG and ethical funds on the platform doubled – with a significant upsurge in April as coronavirus uncertainty peaked. Emma said: "After outperforming their broader market peers, their popularity sees no sign of waning."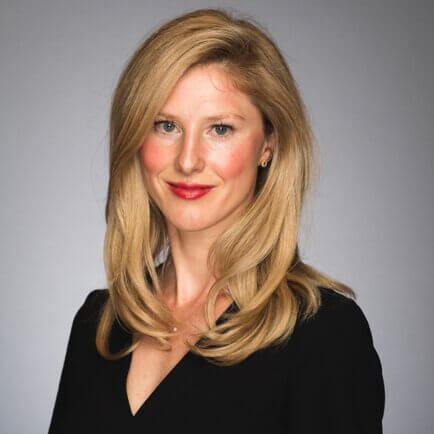 Emma said the firm sees environmental, social and governance (ESG) factors as a central component of a healthy investment – because a "sustainable company is most likely to return a sustainable profit".
"We think ESG is good risk management," she said. "Ultimately, we invest for our financial futures whether it's for a house deposit, pension, school fees or anything in the medium to long term. We want to make money. We want the businesses we invest in to still be operating in years to come and to be profitable. It's those that engage in sustainable themes that will be around and going strong in 10 to 15 years."
She added that if a company is hit by an 'ESG risk' – something relating to the way it is managed or the effect it has on the planet or society – it can seriously hurt its share price. "This is why 'sustainable' is such a good word," she said. "Because we are also talking about the sustainability of profits and dividends."
Profits and ethics aren't separate
Emma said that while investing to make a positive difference on the planet or society no longer means taking a financial hit, it is a difficult area to quantify. She said: "We don't think profits and ethics are separate. There used to be this idea that to "do good with your money" you had to accept lower returns, but that's not the case now.
"It's quite complex in practice, because there are lots of ways to invest sustainably. For example, some people will choose to proactively engage and only invest in sustainable companies, while others will choose to screen out industries that are making a negative impact. At Hargreaves Lansdown we use the umbrella term 'Responsible Investing' to encompass all these approaches. Clear language is really important in this area, and as an industry hopefully we will get there."
She added that although defining sustainable investing can be difficult, achieving consistency in the various approaches to it is crucial.
She said: "Our primary focus is consistency. Fund managers need to be consistent in their approach. It's a case of 'do what you say on the tin.' We're not saying 'it's bad to invest in tobacco,' but if a fund says it negatively screens out these types of industries, we want to see evidence of that being put into practice. Likewise, if a fund says it is exercising positive ESG, we want evidence.
"Not all investors want to approach responsible investing in the same way. One might say 'I don't want to invest in tobacco' while another might be most comfortable with an ESG approach and see it as the right direction of travel. We have to be able to clearly communicate a fund's approach and exactly how it is being carried out with our clients so they can make informed decisions to suit their own values and goals."
The new Wealth Shortlist
With such a huge client base of DIY investors using its online platform, Hargreaves Lansdown is taking strides to make sustainable funds a more visible part of the process.
Emma said: "We can't obviously have a conversation with each investor before they begin about their views on responsible investing, but we are now making sure that we surface the right information on the platform. We've made big changes in the last year."
The most notable of these is the relaunch of the Wealth Shortlist in June to include responsible funds for the first time. The list is made up of funds chosen by experts as having the greatest potential to financially outperform their peers over the long term.
There are currently three funds in the 'Responsible Funds' category, which are Kames Ethical Equity, BNY Mellon Sustainable Real Return and Legal & General Future World ESG Developed Index.
While this is still a small percentage of the 68-strong list, it's a promising move in the right direction.
The ESG microscope
Hargreaves Lansdown has also recently added a "Responsible Investing" section to its platform that includes sustainable funds hand-picked by its analysts. "There are now more choices," said Emma."It's about getting the right information out there to investors so they can make informed decisions."
Encouragingly, even funds that don't claim to be 'responsible' do not escape the ESG microscope. Hargreaves Lansdown now gives detail on every fund's approach to ESG factors. Emma said: "This is important information for investors, whether a fund claims to be responsible or not, because it has an impact on their ability to make a sustainable profit."
Emma said they constantly quiz fund managers on their approach to responsible investing. She said: We are in a privileged position as analysts because we get to speak to fund managers. Part of every conversation we have is 'What's your approach to responsible investing?' and it's up to us to feed this information back."
Changing tide
Other investment heavyweights are also quickening their pace with sustainable investing. Interactive Investor has launched an ACE 30, the "UK's first rated list of ethical investments," while Charles Stanley has a 'Foundation Fundlist,' with funds selected for their commitment to making a positive impact on people and the planet as well as their profit potential.
Hargreaves Lansdown regularly asks its investors to cite the most important factors they consider when researching investments. In May, 137 clients classified ESG considerations as 'very important' or 'important', compared to just 106 who said the interest rate outlook was 'very important' and 'important'.
The recent changes are a promising example of investor demands filtering through to the products and options made available to them by platforms. While there's still a way to go, the UK's biggest DIY investment platform increasingly seeing sustainability as an investor priority signals an exciting shift in the finance industry.
To help increase awareness of investing with ESG factors in mind, the company has launched a new guide 'Consider ESG Investing'.

---
Good With Money occasionally uses affiliate links to providers or offers, where relevant. This means that if you open an account or buy a service after following the link, Good With Money is paid a small referral fee. We choose our affiliates carefully and in line with the overall mission of the site.